Homers, Pitching Lead Mussels to 8-3 win over Bradenton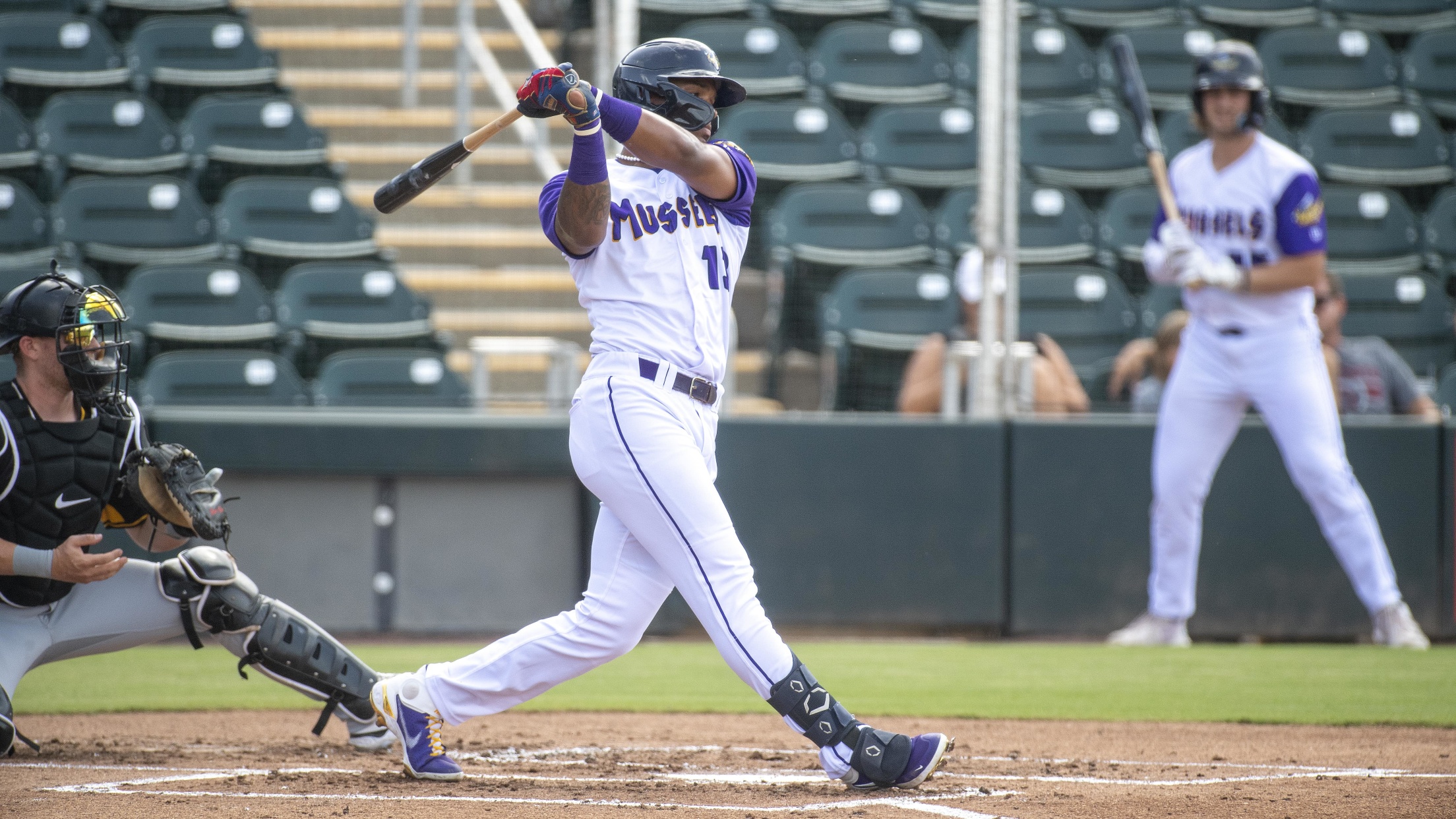 FORT MYERS, Fla (June 17, 2022) – A pair of three-run home runs and dominant pitching led the Fort Myers Mighty Mussels to an 8-3 win over the Bradenton Marauders Friday at Hammond Stadium. Pierson Ohl (3-3) earned the win, tossing five innings while allowing four hits, three runs, and
FORT MYERS, Fla (June 17, 2022) – A pair of three-run home runs and dominant pitching led the Fort Myers Mighty Mussels to an 8-3 win over the Bradenton Marauders Friday at Hammond Stadium.
Pierson Ohl (3-3) earned the win, tossing five innings while allowing four hits, three runs, and fanning five. Malik Barrington worked three perfect innings in relief, striking out six. *Juan Mendez *struck out the final two batters in a scoreless ninth. Mussels (38-22) pitching retired 17 of the last 18 Bradenton (27-34) hitters.
In the bottom of the second, Fort Myers third baseman *Keoni Cavaco *singled and stole second before *Mikey Perez *doubled down the left field line to make it 1-0. With two outs in the inning, *Luis Baez *singled up the middle to extend the lead to 2-0.
The Marauders answered in the top of the third. With the bases loaded, Deivis Nadal grounded out to second to cut the lead to 2-1. The next batter was Jase Bowen, who singled to left to give the Marauders a 3-2 lead.
In the bottom of the fifth, the first two Mussels reached base. Then with one out, Rubel Cespedes hit a towering home run to right field. His first Low-A homer gave the lead back to Fort Myers 5-3.
The Mussels tacked on in the bottom of the eighth, as Perez singled. Then Kala'i Rosario notched his third single of the night before Carlos Aguiar hit a deep home run to left center to extend the lead to 8-3.
The Mighty Mussels will look to clinch the series victory on Saturday, as RHP *Mike Paredes *(2-2, 2.57) takes on RHP Aaron Shortridge (0-0, 0.00). Coverage begins at 6:45 EDT on the Mighty Mussels Baseball Network.