Miracle drop heartbreaker, 6-5, in 11 innings
Fort Myers rallies late, but blows three leads in loss to Bradenton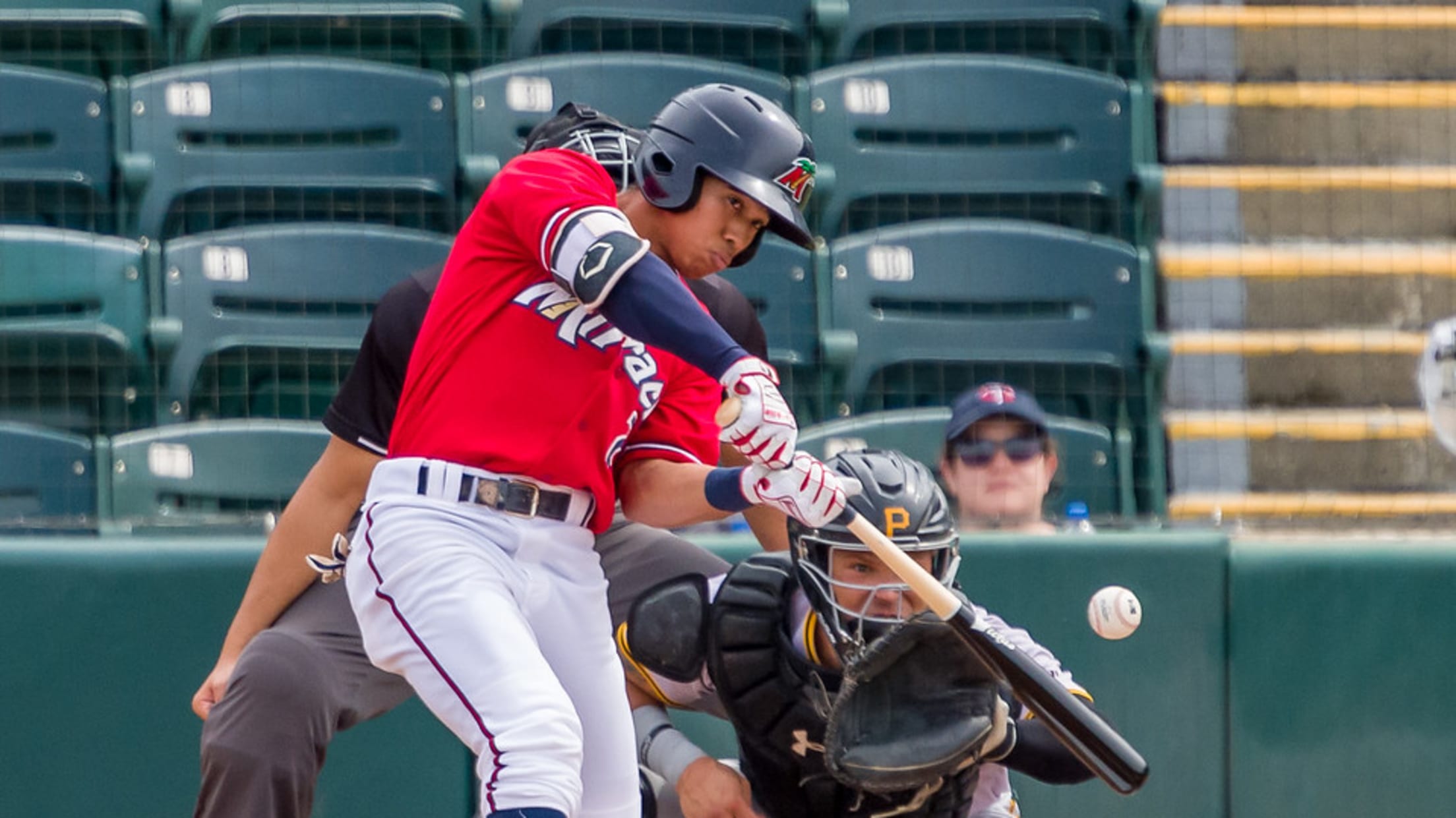 (Linwood Ferguson)
BRADENTON, Fla. - Lucas Tancas delivered a two-run single in the bottom of the 11th inning to lift the Bradenton Marauders over the Miracle, 6-5, on Saturday night at LECOM Park. Tancas drove in five of the six runs for the Marauders and finished 3-for-6. His walk-off hit came with the
BRADENTON, Fla. - Lucas Tancas delivered a two-run single in the bottom of the 11th inning to lift the Bradenton Marauders over the Miracle, 6-5, on Saturday night at LECOM Park.
Tancas drove in five of the six runs for the Marauders and finished 3-for-6. His walk-off hit came with the bases loaded and one out on an 0-2 pitch from Moises Gomez.
Trevor Larnach went 4-for-6 for the Miracle with three RBI. He picked up a game-tying RBI single in the top of the ninth and a go-ahead RBI single in the top of the 11th. Larnach is 6-for-10 with six RBI in the first two games of the series.
Down 3-2 entering the ninth, Michael Davis started the Miracle rally with an infield single. Gabriel Maciel followed with a single, his third hit of the night. Two batters later, Larnach tied the game and with runners on the corners and two out, Jose Miranda put the Miracle in front with an RBI single of his own. All of the runs came against hard-throwing right-hander Nick Mears, who blew his third save.
Neither team scored in the 10th inning. In the 11th, Maciel started on second base and Royce Lewis moved him to third with a ground out, setting up Larnach's single that put the Miracle back in front.
The Miracle scored single runs in the first two innings of the game. Maciel opened the contest with a bunt single, advanced to second on a Lewis ground out, and scored on Larnach's ground out to short. In the second, Andrew Bechtold belted his first home run with the Miracle, a long blast to the left of the batters eye in center field.
Left-hander Lachlan Wells started for the Miracle and made it through 4.2 scoreless innings, but Tancas came through with a two-out, two-run double in the fifth to tie the game. Wells allowed six hits, walked two, and struck out four in five innings.
Tyler Watson made his first relief appearance of the season after Wells departed. He allowed a Tancas RBI single that put Bradenton in front, 3-2, in the seventh. With the Miracle up, 4-3, into the bottom of the ninth, the left-hander surrendered a solo home run to Deon Stafford that tied the game. Watson walked one and struck out four in four-plus innings of work.
Matt Eardensohn (1-0) earned the win in relief for Bradenton, while Moises Gomez suffered the loss for the Miracle. The Miracle out-hit the Marauders, 14-11, but went just 3-for-18 with runners in scoring position and left 14 on base.
The rubber game of the three-game set is Sunday afternoon at LECOM Park. Right-hander Bailey Ober will start for the Miracle. First pitch is 1:00 p.m. ET.