Mussels' bats break out in 8-4 win over St. Lucie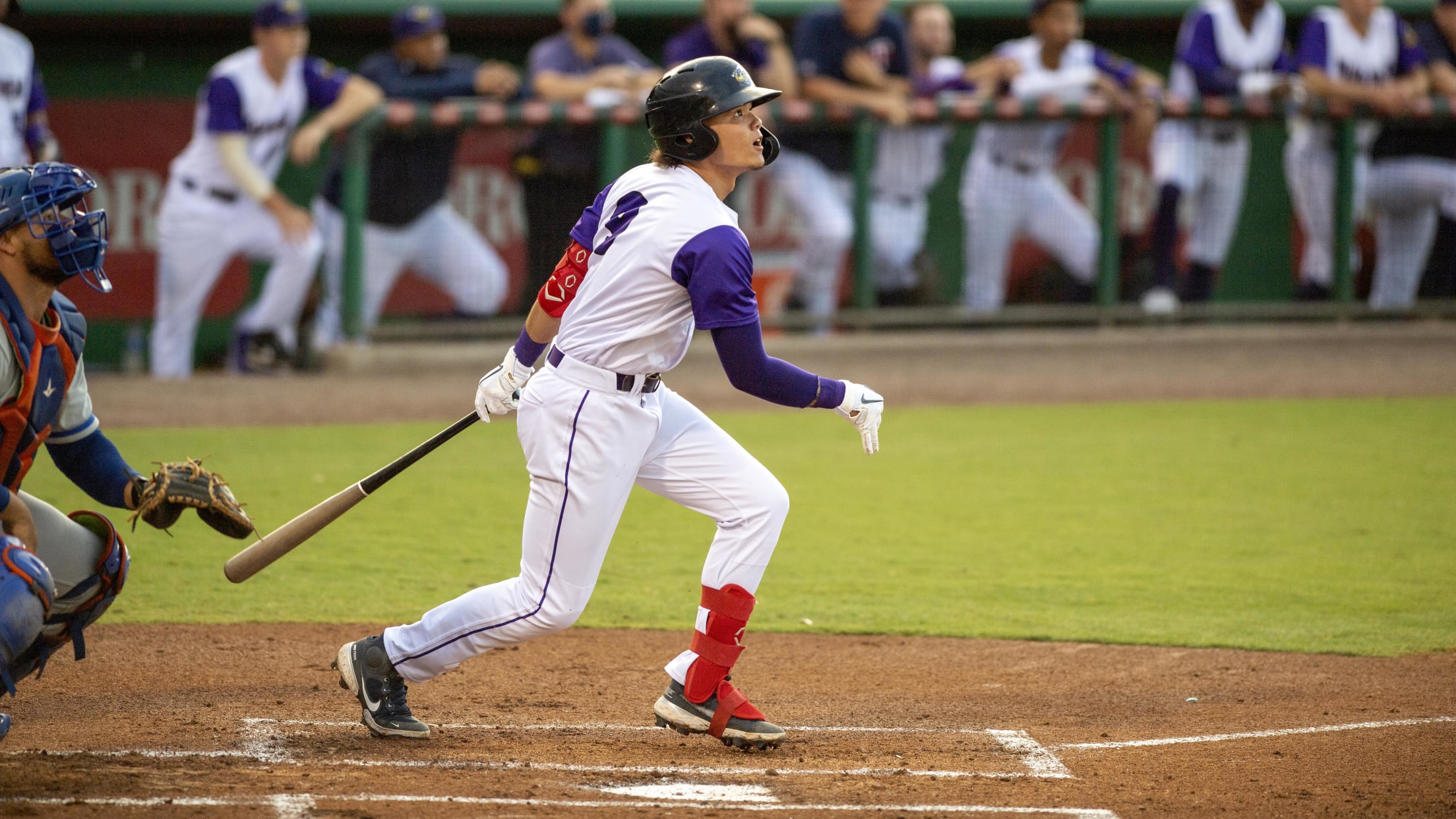 FORT MYERS, Fla. (June 2, 2021) – The Fort Myers Mighty Mussels scored seven two-out runs Wednesday, winning their third straight game with an 8-4 victory over the St. Lucie Mets at Hammond Stadium. The Mussels (13-13) scored all eight runs in the middle innings, erasing a 2-0 deficit. Five
FORT MYERS, Fla. (June 2, 2021) – The Fort Myers Mighty Mussels scored seven two-out runs Wednesday, winning their third straight game with an 8-4 victory over the St. Lucie Mets at Hammond Stadium.
The Mussels (13-13) scored all eight runs in the middle innings, erasing a 2-0 deficit. Five Fort Myers hitters recorded multiple hits in the win. The Mighty Mussels' pitching staff also struck out a season-best 19 batters.
Trailing 2-0 in the bottom of the fourth, the Mussels put runners on second and third with two outs. Jeferson Morales then lined a base hit to left to plate a pair and tie the game 2-2.
After the Mets (16-10) jumped in front 3-2 in the top of the fifth, Fort Myers came right back with a crooked number. After the Mussels loaded the bases with two outs, St. Lucie brought in Brendan Hardy. Hardy immediately hit Misael Urbina with a pitch to tie the game 3-3.
The next batter was Charles Mack, who dumped a two-run single into center to chase home two and give Fort Myers a 5-3 lead. The next hitter was Morales, who launched a two-run double to the wall in left to extend the lead to 7-3.
Keoni Cavaco added an insurance run in the sixth on an RBI single. Morales' four RBI night was his first since July 2019.
Fort Myers needed just two pitchers to shut down St. Lucie. Sawyer Gipson-Long (2-2) struck out a career-high 11 batters, allowing just two earned runs over 5.2 innings.
Reliever Osiris German bullied the Mets with his curveball, striking out a career-high eight over 3.1 innings of scoreless ball.
The Mussels will look to clinch a series split on Thursday. Louie Varland (2-1, 4.50) will take the ball for Fort Myers, opposed by J.T. Ginn (Pro Debut) of the Mets. Coverage begins at 6:45 p.m. on the Mighty Mussels Baseball Network.