Mussels comeback falls short in 8-6 defeat to Marauders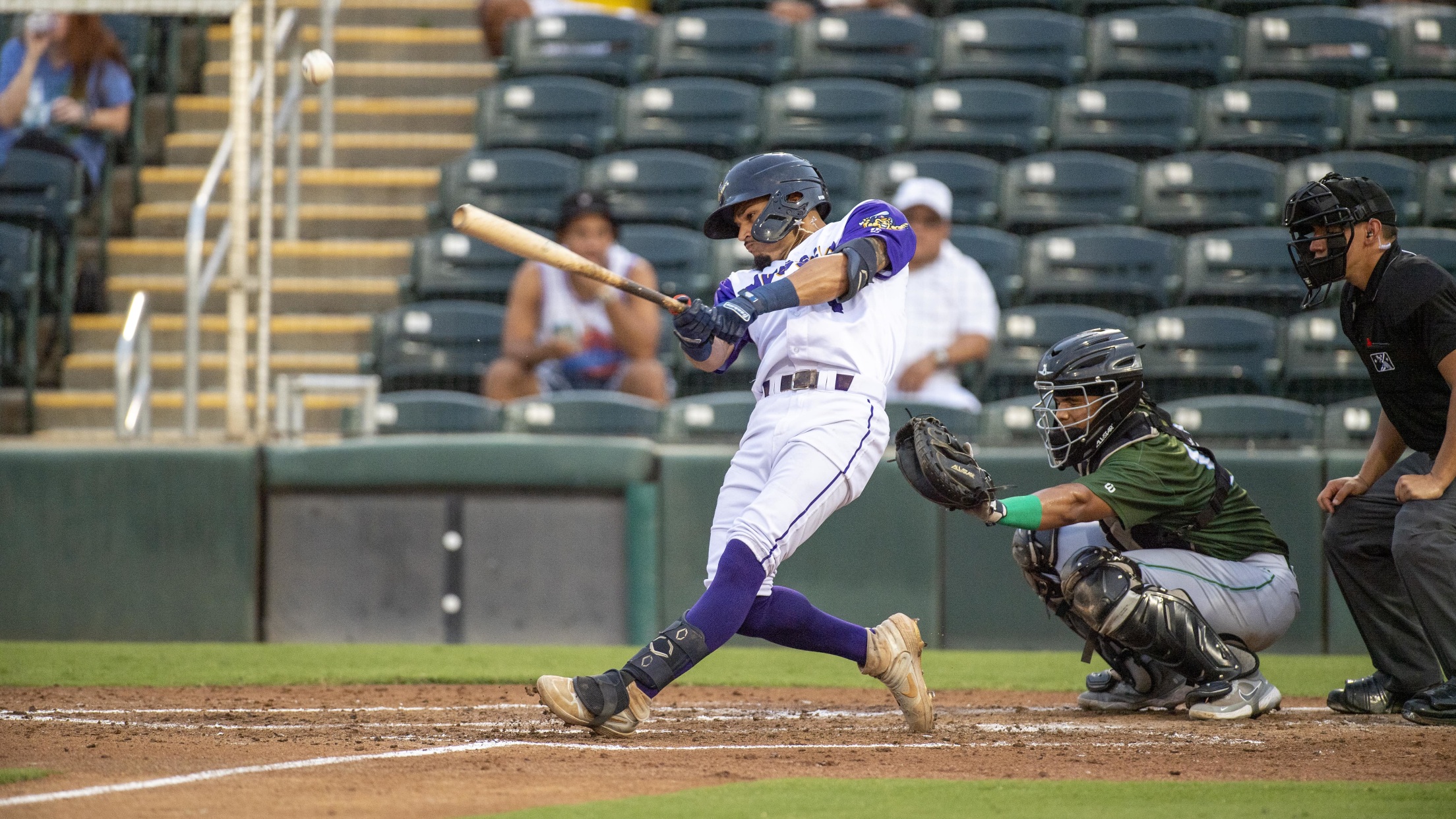 FORT MYERS, Fla. (August 28, 2021) – The Mighty Mussels scored five unanswered runs in the final three innings Saturday, but the Bradenton Marauders hung on to win 8-6 at Hammond Stadium. With Fort Myers (50-47) trailing 7-1 entering the bottom of the seventh, Jesus Feliz clobbered his seventh home
FORT MYERS, Fla. (August 28, 2021) – The Mighty Mussels scored five unanswered runs in the final three innings Saturday, but the Bradenton Marauders hung on to win 8-6 at Hammond Stadium.
With Fort Myers (50-47) trailing 7-1 entering the bottom of the seventh, Jesus Feliz clobbered his seventh home run in 40 games this season to make it 7-2. After Jake Rucker reached on an error, Will Holland cranked an RBI double to left to make it 7-3.
Still trailing by four in the eighth, Rucker singled with two outs against Bradenton (61-38) reliever Justin Meis. Holland then reached on a fielding error to put two men on. The next batter was Kyler Fedko, who ripped a double to left to score Rucker. The throw came in to third, and skipped off the cut-off man and began rolling towards the mound. Holland dashed home to make it 7-5, while Fedko raced for third. The throw to third sailed into left field, allowing Fedko to score to make it 7-6. After two singles and a walk loaded the bases, Meis struck out Patrick Winkel on the eighth pitch of the at bat to snuff out the rally.
Jack Herman added an insurance run with a solo home run in the top of the ninth to make it 8-6. Oliver Mateo then worked a perfect ninth to earn the save and even the series at three games apiece.
Despite the loss, Fort Myers racked up 11 hits on the night – including six balls in play at 100+ mph in exit velocity. Feliz' home run left the bat at 101.6 mph and a 36-degree launch angle, clearing the wall in deep left center.
Holland notched his second three-hit game of the series while Misael Urbina reached base three times.
The Mussels will go for the series victory at 12 p.m. on Sunday. Po-Yu Chen makes his Low-A debut for Bradenton, while Landon Leach (0-2, 6.00) toes the rubber for Fort Myers. Coverage begins at 11:45 a.m. on the Mighty Mussels Baseball Network.