Mussels complete comeback to stun Palm Beach 6-5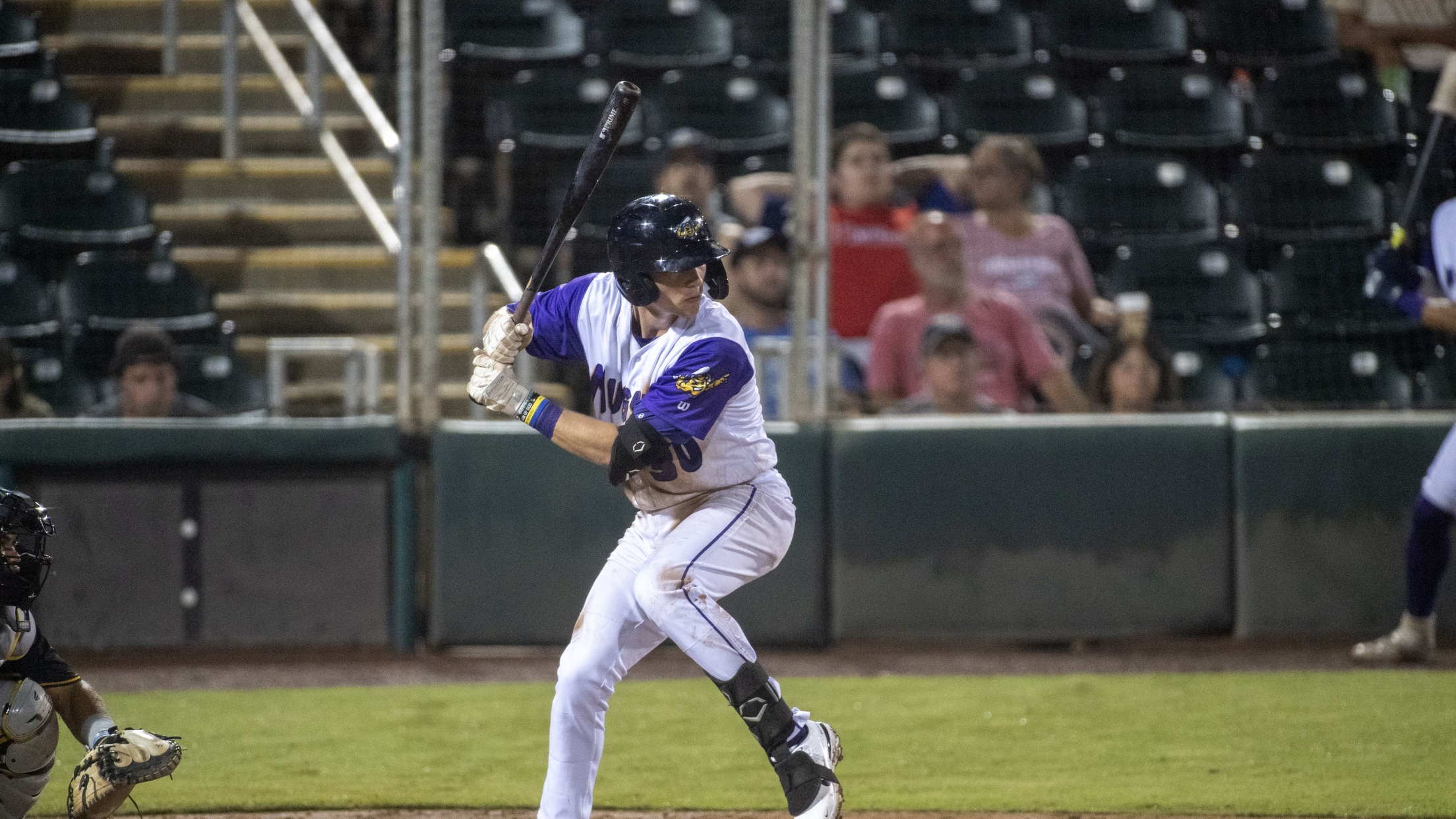 FORT MYERS, Fla. (September 11, 2021) – The Mighty Mussels scored in their final three offensive innings Saturday, erasing a four-run deficit to beat Palm Beach 6-5 at Hammond Stadium. Fort Myers (56-53) trailed 4-0 entering the bottom of the sixth before Alerick Soularie walked and stole second. After an
FORT MYERS, Fla. (September 11, 2021) – The Mighty Mussels scored in their final three offensive innings Saturday, erasing a four-run deficit to beat Palm Beach 6-5 at Hammond Stadium.
Fort Myers (56-53) trailed 4-0 entering the bottom of the sixth before Alerick Soularie walked and stole second. After an infield single moved him to third, Soularie raced home on a groundout to make it 4-1.
However, Cardinals (34-76) outfielder Mike Antico parked a solo home run in the top of the seventh to stretch the lead to 5-1.
Trailing by four in the bottom of the seventh, Will Holland was hit by a pitch before Jake Rucker lined a single to right. The next batter was Mikey Perez, who pulled a base hit into left to score Holland and make it 5-2. After a fielder's choice put men at the corners, a walk loaded the bases. Cardinals reliever Roy Garcia then uncorked a wild pitch, allowing Rucker to score and make it 5-3.
With two on and two out, Christian Encarnacion-Strand grounded a ball between second and third. The Cardinals infielders miscommunicated and hesitated to field the ball. Shortstop Mack Chambers then quickly barehanded the ball and fired a wild throw to the fence behind first. Both runners scored to tie the game at 5-5.
With the margin the same in the bottom of the eighth, Holland dumped a single into left before advancing to second on a balk. The next pitch ended up in the dirt, and Holland bolted for third – reaching the bag safely with only one out. Rucker promptly lifted a sacrifice fly to deep right to give Fort Myers the lead.
Right-hander Ramon Pineda (1-1) went two strong innings to get the win, while Matt Mullenbach worked a scoreless ninth to notch his first save as a member of the Twins organization.
The Mussels will look to take five of the six games in the series at 12 p.m. on Sunday. Brent Headrick (3-5, 3.83) returns from the injured list to make the start for Fort Myers. Ludwin Jimenez (0-8, 5.99) goes for Palm Beach. Coverage begins at 11:55 a.m. on the Mighty Mussels Baseball Network.