Mussels take five of six from Cards with 7-6 Sunday win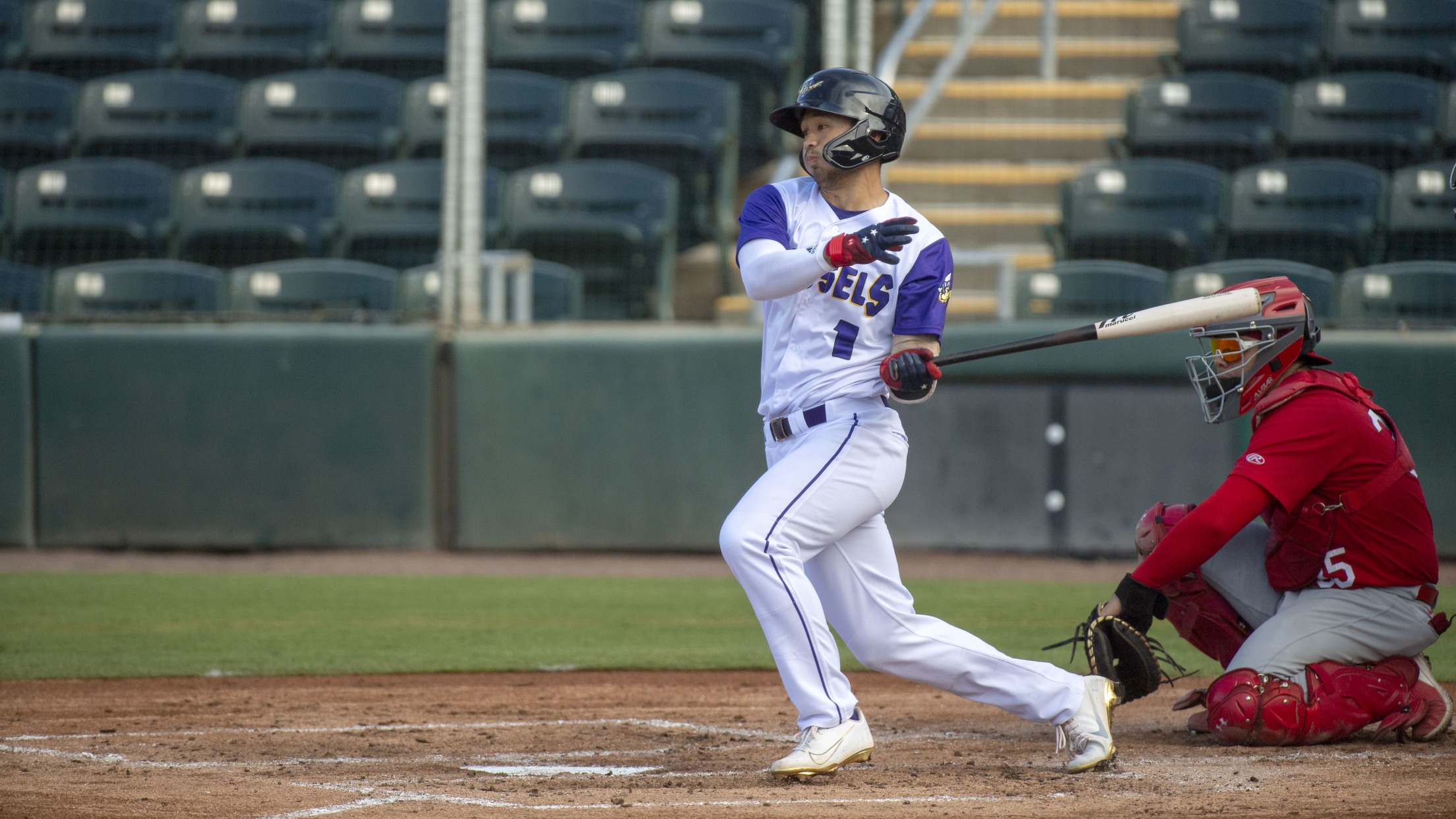 FORT MYERS, Fla. (September 12, 2021) – All nine Mighty Mussels recorded hits Sunday, as Fort Myers defeated Palm Beach 7-6 to win the series five games to one at Hammond Stadium. The Mighty Mussels (57-53) scored all seven runs in the first two innings, getting just enough pitching to
FORT MYERS, Fla. (September 12, 2021) – All nine Mighty Mussels recorded hits Sunday, as Fort Myers defeated Palm Beach 7-6 to win the series five games to one at Hammond Stadium.
The Mighty Mussels (57-53) scored all seven runs in the first two innings, getting just enough pitching to hold on to the win.
With Fort Myers trailing 2-1 entering the bottom of the second, Kyler Fedko and Kole McKinnon both singled to start the inning. The next batter was Alerick Soularie, who ripped a double into the left field corner to tie the game 2-2. Misael Urbina then grounded a ball past Cardinals (34-77) shortstop Darlyn Del Villar, scoring two runs to give the Mussels a 4-2 lead. After Urbina stole second, Will Holland dropped a single into right center to move Urbina to third.
Jake Rucker then drove a sacrifice fly to right to extend the lead to 5-2. After a pitching change, Patrick Winkel pulled a double down the right field line to score Holland and make it 6-2. The next batter was Mikey Perez, who singled to right to cap the inning at 7-2 Fort Myers.
The Mighty Mussels' bullpen did the rest, allowing just two earned runs over the final seven innings. Juan Pichardo allowed one hit over two scoreless innings. A.J. Labas retired all six batters he faced, fanning two.
Matthew Swain allowed a solo home run to LJ Jones in the ninth, but notched his third save of the season.
This week's 5-1 series win matches the best week of the season for Fort Myers. The Mussels took five of six against St. Lucie June 1-6 at Hammond Stadium.
The Mussels welcome the Tampa Tarpons to town beginning at 7 p.m. on Tuesday. Coverage begins at 6:45 p.m. on the Mighty Mussels Baseball Network.