The Chop Cut Deep in Padres System in 2019
From The Show to the 260, Tatis Jr. Trend Catches On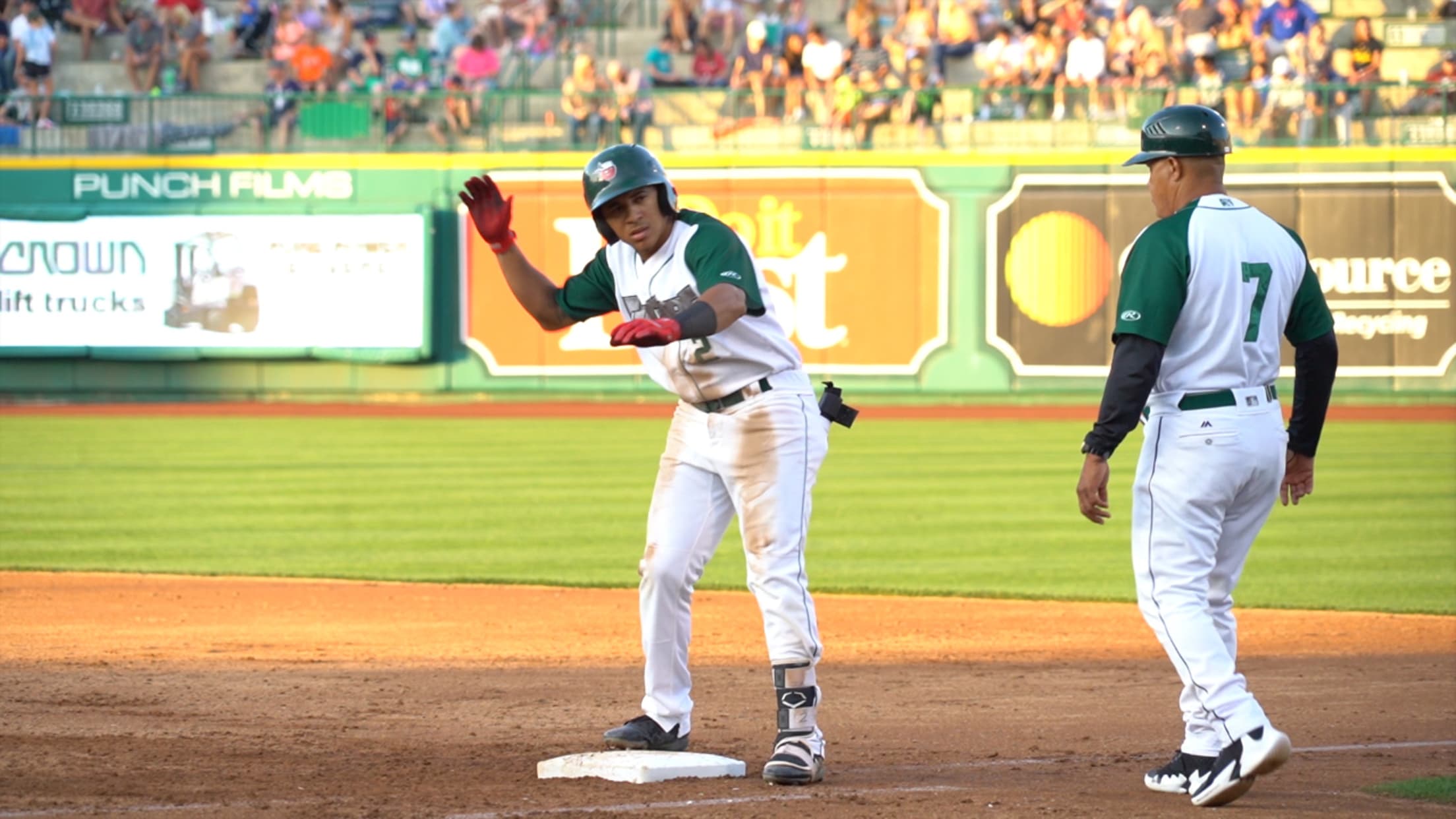 It started in The Show.
Chop. #Padres #FriarFaithful @tatis_jr pic.twitter.com/3x33GhhIRE

— Matt Thomas (@mthomasphotos) April 21, 2019
And made its way to the 260.
Watch out, the Caps are heating up! 🔥@eelnomolos5 with a 2️⃣-run double & a CHOP to put us up, 3-0, after the 2nd inning! 😤 pic.twitter.com/btVvQxoSuZ

— Fort Wayne TinCaps (@TinCaps) August 5, 2019
From San Diego to Fort Wayne, "The Chop," which roughly translates to Móchalo in Spanish, cut deep through the Padres' organization in 2019.
But the post-hit celebration actually traces its roots to the Dominican Republic.
"It started in winter ball," said Fernando Tatis Jr., who played for Estrellas Orientales, in his hometown of San Pedro de Macorís, late in 2018.
Sugar is one of the top exports from the area. That's why the Chop, a slashing motion reminiscent of how one cuts the tall stalks of sugarcane, became a sign of appreciation to those laboring in fields without a plate, mound, or fence.
After that Dominican Winter League season, Tatis' teammates with the Padres embraced The Chop in spring training and it carried over into the regular season.
"They saw me playing winter ball and it caught fire," Tatis said. "Everybody started doing it. Everybody loved it."
Everybody indeed. That love extended beyond San Diego's dugout all the way down to Class A Fort Wayne, where TinCaps catcher Juan Fernandez took note, too.
During a pre-season video shoot, the effervescent Fernandez led his teammates to adopt The Chop. For Fernandez, The Chop represents a way to transfer positive energy from one person to another. From there, it transferred into games, and stuck.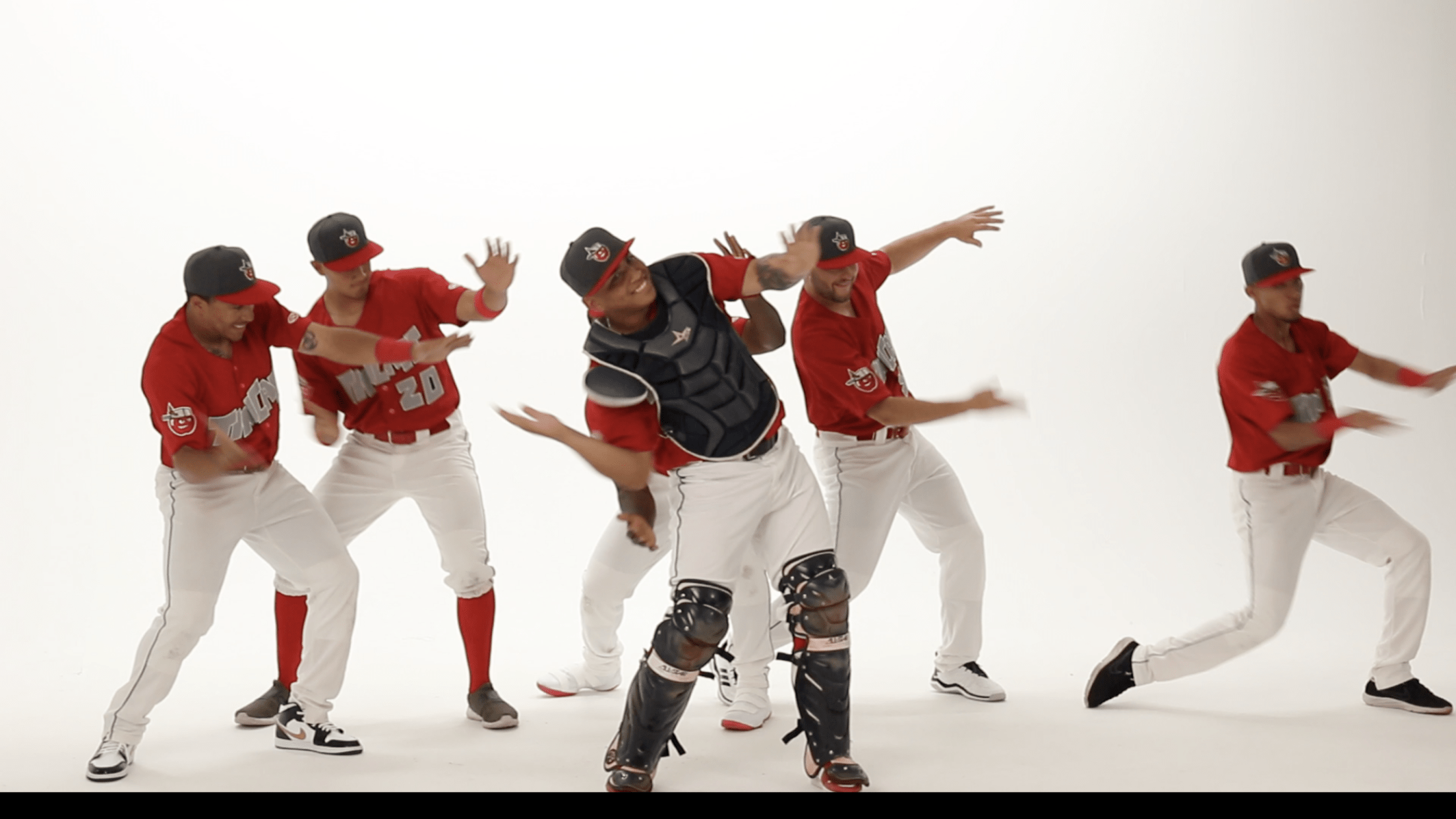 "It gets you hype," said Fort Wayne center fielder Jawuan Harris. "It makes you feel good after you get a hit to help your team out. It's fun."
Perhaps even more than that, it's symbolic--not only as a sign of respect for sugarcane workers in the Dominican, but also speaking to the sense of connection throughout the Padres' organization.
"The front office wants to build from within," said Blake Hunt, the primary catcher for the TinCaps in 2019 who MLB.com ranks as San Diego's No. 21 prospect. "This brings some unity to the organization as a whole going forward."
It brings a wide smile to the face of Chris Kemp as well. The Padres' Minor League Field Coordinator and Director of International Scouting feels an extra sense of excitement when he watches the young players he oversees emulate the franchise's rising star.
"It's a credit to Fernando and how contagious his energy is," Kemp said. "And our guys want to be like that. They want to play like Fernando. For us to have energy up and down the affiliates, it's a really good thing."
Ripken Reyes can attest to how contagious that energy is. In the spring, he was a student-athlete at the University of San Diego, watching Tatis and the Padres from the stands at Petco Park. However, after being drafted by the Friars in June, Reyes joined the 'Caps in August. In his first at-bat at Parkview Field, he ripped a single. Following that? He knew what to do.
"The Padres are doing something special," Reyes said. "To be sharing that team camaraderie and passion for the game is pretty cool."
Reyes didn't just know to do The Chop in that spot. He had been anxiously awaiting the moment.
According to Hunt, "We look forward to it. You earn the right to do it if you get a knock."
For now, Hunt and fellow Fort Wayne players continue to toil in the farm system. But they also continue to stalk a dream to one day, if their seeds of talent may come to harvest, experience the adrenaline rush of celebrating a big hit in front of tens of thousands of fans at Petco Park.
It's something Kemp considers, too.
"Everything minor leaguers do here, you're always imagining what it's going to look like at the big league level."
Yes, including The Chop.