Almengo and Jimenez Pitching Well in Winter Ball
AFL Season Concludes for Surprise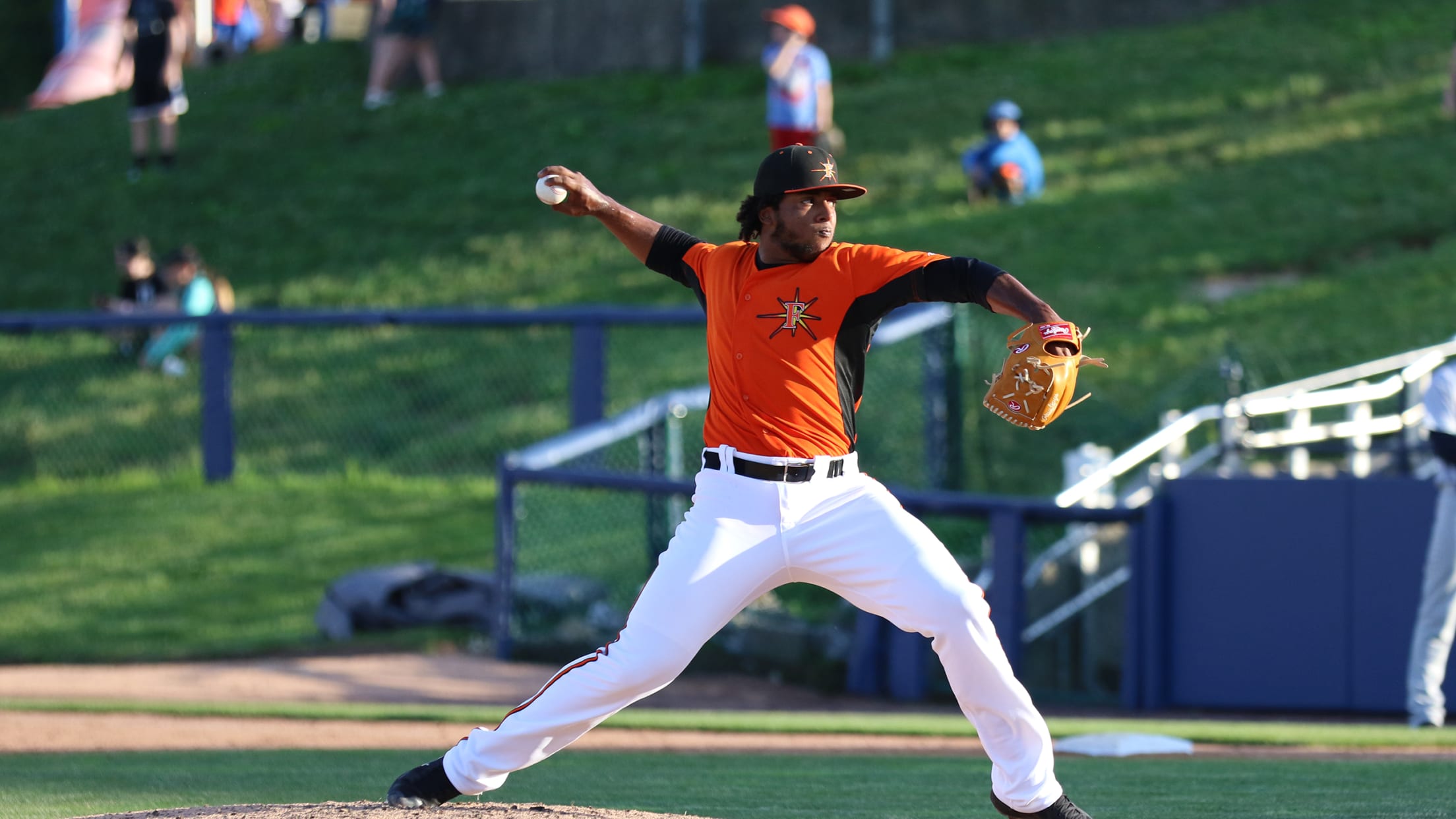 The World Series goes to game seven on Wednesday night, but outside of the Fall Classic, the Winter Leagues are in full swing. Current and former Keys make up part of these rosters ranging from the Arizona Fall League to a myriad of leagues in the Caribbean.Division champions in the
The World Series goes to game seven on Wednesday night, but outside of the Fall Classic, the Winter Leagues are in full swing. Current and former Keys make up part of these rosters ranging from the Arizona Fall League to a myriad of leagues in the Caribbean.
Division champions in the AFL, the Surprise Saguaros fell to the Salt River Rafters in the AFL Championship game by a 5-1 score on Saturday. A team that included Orioles farmhands, the Saguaros finished the AFL slate with a 17-12 record. Former Keys pitcher, Dean Kremer , pitched 2.1 scoreless innings of one-hit baseball to go with a walk and three strikeouts. Mason McCoy made the start at second base and went 0-for-3 with a strikeout.
Outside of Kremer and McCoy, Diógenes Almengo, Francisco Jiménez and Luis Gonzalez have all pitched well in the Dominican Winter League. A member of the Keys in 2019, Almengo has a 2.70 ERA in three relief outings for Leones del Escogido-a team now managed by Bowie Baysox manager, Buck Britton .
After opening the season by allowing 10 runs in his first 2.1 innings with Frederick, Almengo was lights out for the Keys from there. In his last 32 games of the year, the hard-throwing right-hander tallied a 2.38 ERA across 53 innings. He struck out 61 and held opponents to a .186/.325/.319 slash line. Overall, Almengo posted a 3.90 ERA with 13 saves for the Keys, tying for third in the Carolina League in the latter category.
Jiménez has a 2.84 ERA in six relief outings for Toros del Este and has struck out nearly one batter an inning. Pitching across three levels of the Orioles system in 2019, the right-hander posted a 3.12 ERA in 37 games between Frederick, Bowie and Norfolk. In 83.2 innings, he struck out 81 batters and limited opposing hitters to a .243 average.
Pitching for the Estrellas de Oriente, Gonzalez has not allowed an earned run in six games (spanning three innings). A member of the Keys from 2015-17, the southpaw tries to conclude 2019 strong after finishing with a 6.89 ERA and .308 opponents batting average against between Double-A and Triple-A.
A link to the entire schedule for the Keys 2020 season is available here which includes information about fireworks shows for next season. To stay tuned for the latest team news and for ticket information fans can visit frederickkeys.com and follow the team on Twitter (@frederickkeys), Facebook and Instagram (@frederickkeys.com).