Blue Rocks Take Game One Of Doubleheader
Game Two Postponed, Doubleheader Scheduled For Monday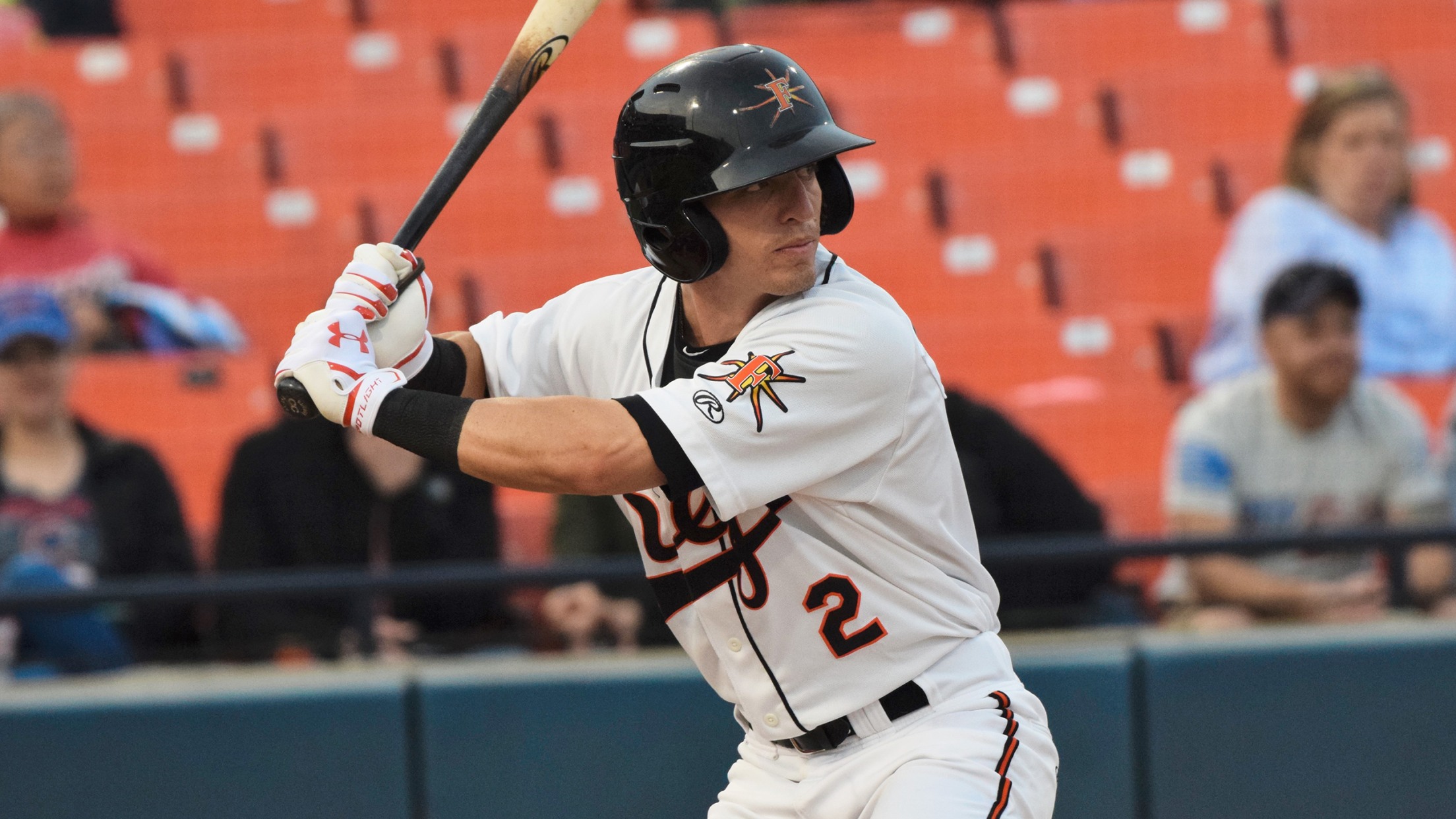 FREDERICK, MD-The Wilmington Blue Rocks (48-50, 17-11) scored six times in the first inning on their way to an 8-1 victory over the Frederick Keys (45-54, 10-20) on Sunday afternoon. The originally scheduled game two of a doubleheader was postponed due to wet grounds.Despite collecting just two hits, the Blue
FREDERICK, MD-The Wilmington Blue Rocks (48-50, 17-11) scored six times in the first inning on their way to an 8-1 victory over the Frederick Keys (45-54, 10-20) on Sunday afternoon. The originally scheduled game two of a doubleheader was postponed due to wet grounds.
Despite collecting just two hits, the Blue Rocks scored six times in the top of the first and sent 12 to the plate to start game one. Blake Perkins led off the game with a walk, and advanced to second on a D.J. Burt groundout. Gabriel Cancel drove in Perkins with a single and Emmanuel Rivera was hit by a pitch. A single from Travis Jones scored Cancel to make it 2-0.
Vance Vizcaino reached on a fielder's choice, and Nate Esposito was hit by a pitch. A walk to Rudy Martin scored Rivera and knocked Keys starter Matthias Dietz out of the game after just 0.2 innings. After Travis Seabrooke came in, Angelo Castellano reached on an error to score a run back-to-back walks plated the final two runs of the first and made it 6-0.
Wilmington added a run in each of the next two frames. They loaded the bases in the top of the second with nobody out. Rivera walked, and Jones was hit by a pitch. Vizcaino then singled to load the bases, and an Esposito sac fly brought in Rivera. In the third, Burt singled and scored on a Cancel double to make it 8-0.
The Keys scored their run in the bottom of the third. Chris Clare launched his fifth home run of the year, but that would end the scoring on both sides.
Dietz (0-3) took the loss in game one. The 0.2 innings was the shortest outing of his career, and he allowed six runs (three earned) on two hits while walking two and hitting two batters. Gerson Garabito (4-6) earned the win. He tossed a complete game, allowing one run on five hits while walking one and striking out six.
A doubleheader is scheduled for Monday with game one starting at 12:00 p.m. and game two to follow. The Keys will send left-hander Zac Lowther (3-1, 3.25) to the mound in game one and right-hander Lucas Humpal (3-8, 4.48) to the mound in game two while the Blue Rocks have not announced their starters. The game can be heard on frederickkeys.com and the TuneIn Radio app. For tickets, fans can call 301-815-9939 or visit frederickkeys.com.