Fireworks to Be Major Part of 2020 Campaign
23 Shows Slated for Weekend and Select Dates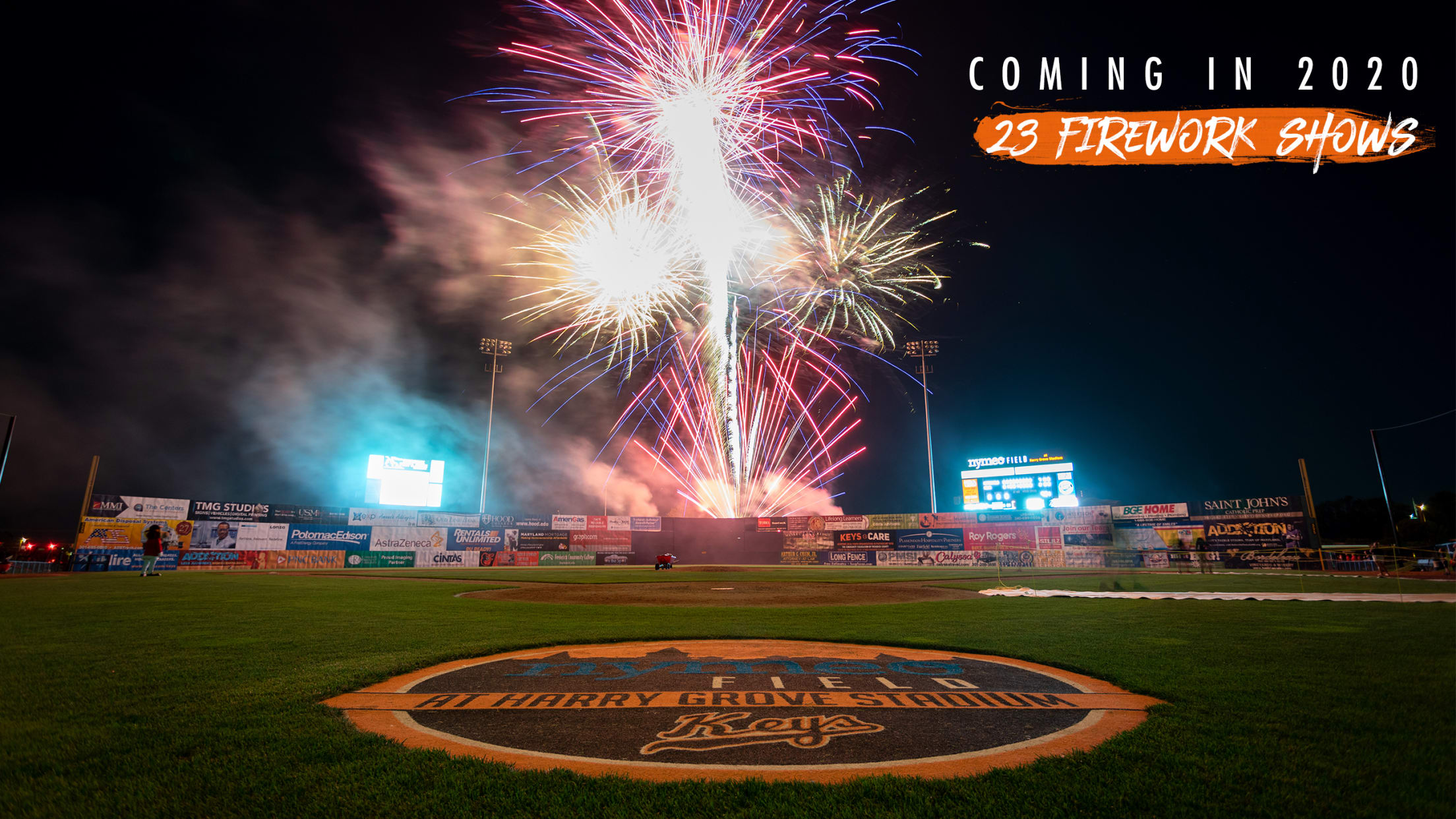 FREDERICK, MD -Weekend fireworks have long been a staple of Frederick Keys baseball and that will not change during the 2020 season. The team is excited to announce that they will light up the night's sky 23 times next season. Fireworks will take place after Friday and Saturday home games
FREDERICK, MD -Weekend fireworks have long been a staple of Frederick Keys baseball and that will not change during the 2020 season. The team is excited to announce that they will light up the night's sky 23 times next season. Fireworks will take place after Friday and Saturday home games throughout the season. A link to the entire fireworks schedule can be found here.
The first show of the year takes place on Friday, April 17 against the Myrtle Beach Pelicans (6:30 first pitch). May is the busiest month of fireworks, with six shows scheduled over the course of three straight weekend homestands.
As usual, fireworks will take place over the Fourth of July Holiday, with a July 3 show to follow the team's game against Lynchburg. The final show of the year takes place on Sunday, September 6 following a 6:00 p.m. game against Carolina.
A monthly breakdown of fireworks shows is as follows:
April: 1 show
May: 6 shows
June: 4 shows
July: 5 shows
August: 4 shows
September: 3 shows
A link to the entire schedule for the Keys 2020 season is available here. Fireworks dates and a full Keys promotional schedule for 2020 will be announced at a later date. To stay tuned for the latest team news and for ticket information fans can visit frederickkeys.com and follow the team on Twitter (@frederickkeys), Facebook and Instagram (@frederickkeys.com).