Former Keys Arms Help Surprise to AFL Division Title
Wells and Lebron Remain Strong in Relief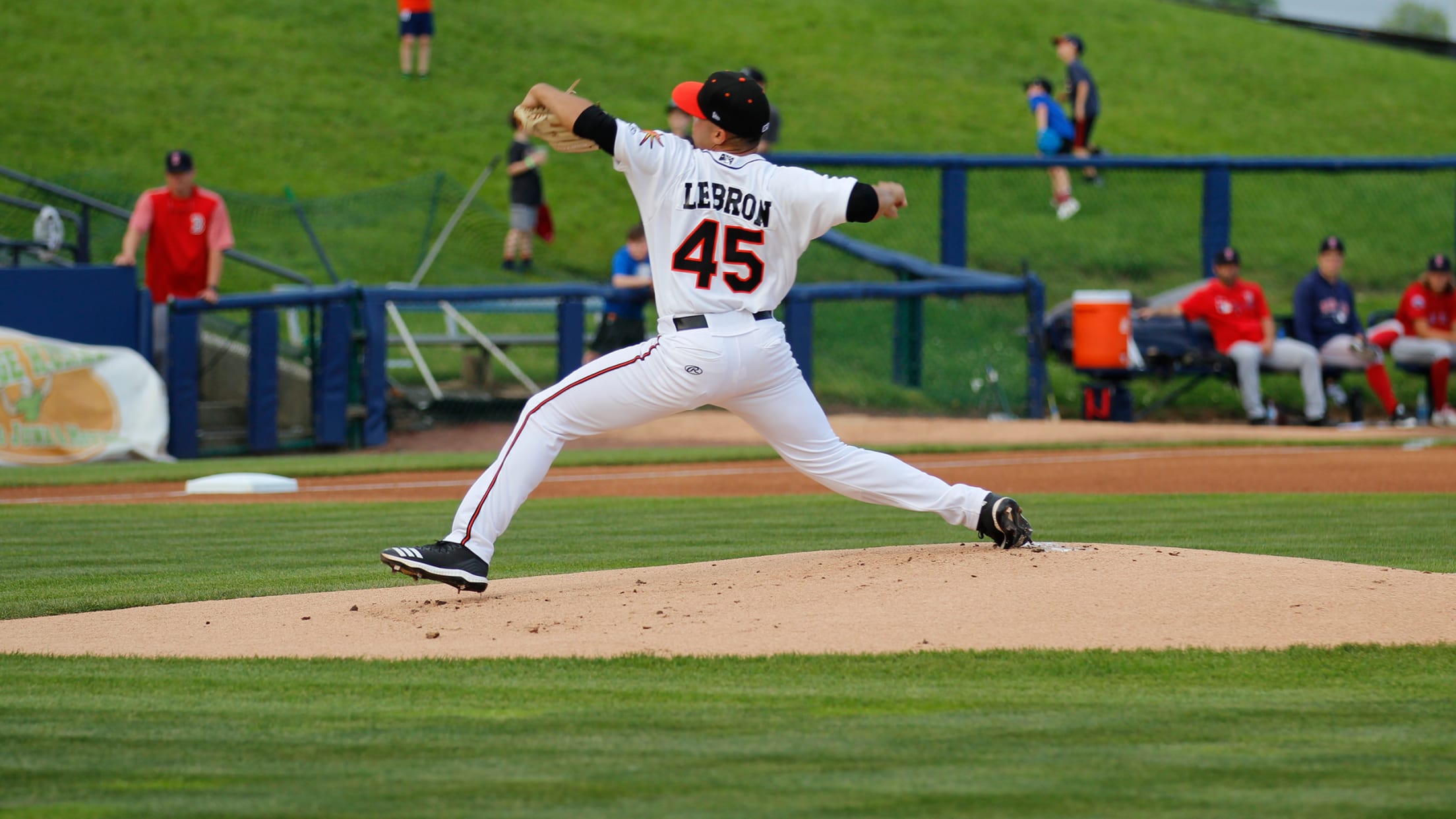 FREDERICK, MD -The World Series might be kicking off on Tuesday, but at the minor league level, former Frederick Keys players are in action in the Arizona Fall League. Considered a "finishing school" for some of the game's best prospects, the AFL is comprised of six teams. Orioles prospects are
FREDERICK, MD -The World Series might be kicking off on Tuesday, but at the minor league level, former Frederick Keys players are in action in the Arizona Fall League. Considered a "finishing school" for some of the game's best prospects, the AFL is comprised of six teams. Orioles prospects are playing for the Surprise Saguaros in 2019 alongside players from the Royals, Yankees, Rangers and Nationals organizations.
The Saguaros have clinched the AFL West Division title with a 16-10 record and will face the Salt River Rafters in the AFL Championship Game at Salt River Fields on Saturday. Much of Surprise's success has come on the back of its pitching staff, which ranks second in the circuit with a 3.06 ERA.
Everyone with a tie to the Keys has performed well. Alex Wells has led the way over eight games (one start), tallying a 0.68 ERA. During this time, he has given up just one run on 12 hits in 13.2 innings. The Aussie has also walked only two as opposed to 13 strikeouts (1.02 WHIP). Last pitching on Saturday against Salt River, Wells posted his sixth consecutive scoreless outing, working two shutout innings out of the bullpen.
David Lebron has also continued his trend of strong relief pitching. Pitching last Saturday, the right-hander allowed a run for the first time in exactly one month (when he surrendered four runs in 1.2 frames during his AFL debut). Since that initial outing though, Lebron has just one run in 10 innings on only three hits to go with 11 strikeouts. He boasts a 3.55 ERA and is limiting opponents to a .200 batting average against.
Dean Kremer has registered an impressive 2.37 ERA in six games (five starts) to go with 23 strikeouts (and only four walks) in 19 innings. He has scattered 13 hits. Kremer's last start was on Monday night against Mesa, where he allowed three runs on seven hits in five innings with six strikeouts. Three of Kremer's last four outings have been four innings or longer.
Kremer had a chance to pitch in the Fall Stars Game on October 12, while Mason McCoy made the start at second base in the game. In 15 contests with the Saguaros, the former Iowa product has posted a .364 on-base percentage.
A link to the entire schedule for the Keys 2020 season is available here. Fireworks dates and a full Keys promotional schedule for 2020 will be announced at a later date. To stay tuned for the latest team news and for ticket information fans can visit frederickkeys.com and follow the team on Twitter (@frederickkeys), Facebook and Instagram (@frederickkeys.com).