Frederick With Some Late Fireworks, Bested by Black Bears 13-7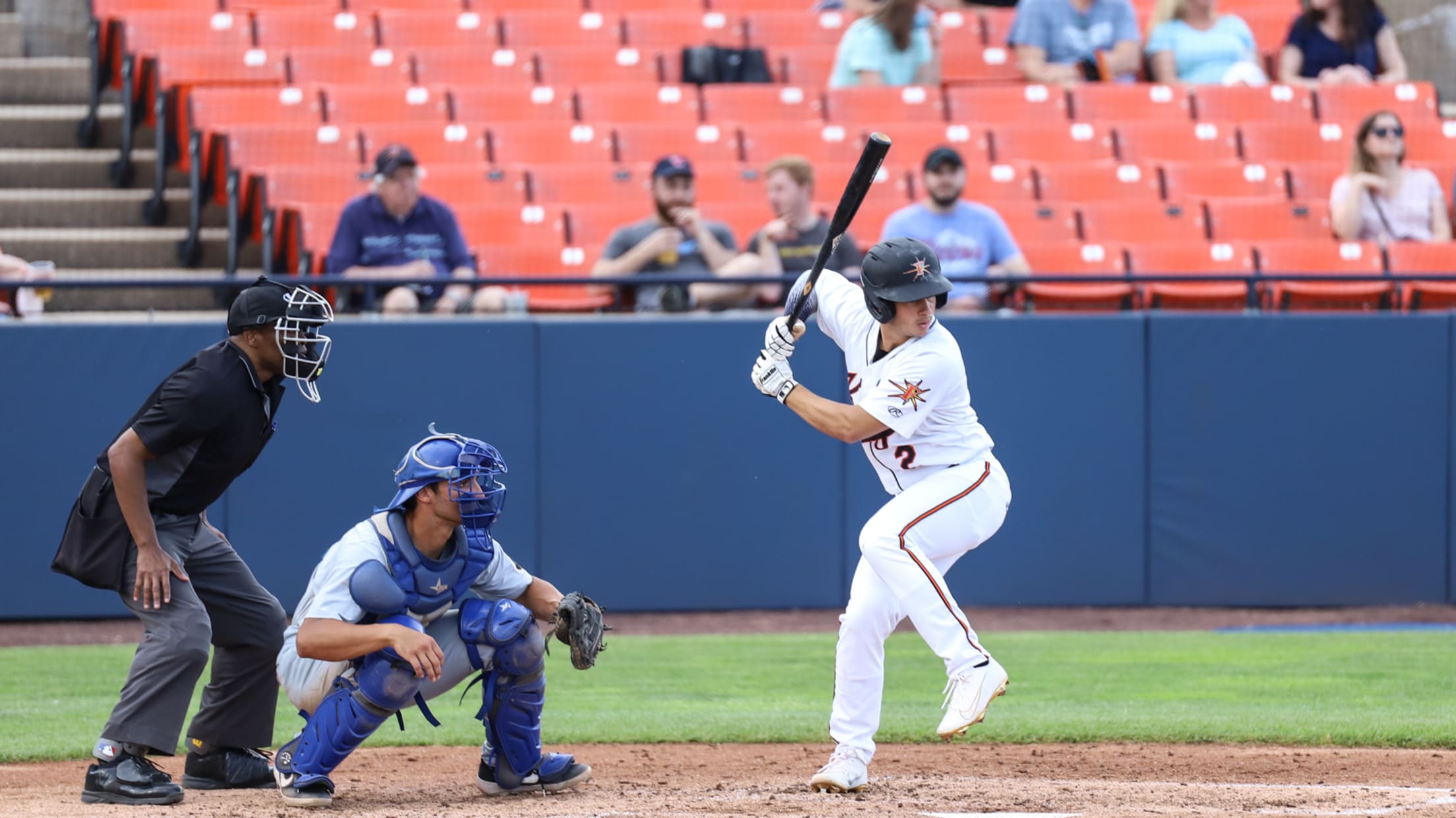 By: JJ Michalski Frederick, MD – The Frederick Keys fell by a final score of 13-7 on Saturday night against the West Virginia Black Bears. The game was the longest of the season for the Frederick Keys, played in 3:54. West Virginia started the game scoring a run against Luis
By: JJ Michalski
Frederick, MD – The Frederick Keys fell by a final score of 13-7 on Saturday night against the West Virginia Black Bears. The game was the longest of the season for the Frederick Keys, played in 3:54.
West Virginia started the game scoring a run against Luis Guerrero in the 1st inning on a single by Tucker Mitchell. Guerrero took the loss in the game, finishing with two and third inning of work allowing seven hits, and six earned runs.
The Keys came out hot to start as Dominique Collie swung at the first pitch that he saw in the game for a single back up the middle. Kameron Wells came up as the second batter for the Keys and doubled down the right field line to score Collie. JP Fullerton added a single of his own back up the middle and Wells then scored from third. Anthony Herron Jr. then singled and moved Fullerton to third base. Fullerton scored on an RBI groundout by Max Ryerson. Tyler Doanes in his first at bat as a Frederick Key doubled to score Anthony Herron Jr. The Keys ended the 1st with a 4-1 lead.
The 2nd inning brought diaster for the Keys as Lake Fisher led the inning off with a single. The inning was capped off by a huge solo home run by Ryan McCoy that came off the bat at 108 MPH and cleared all three levels of signage at Nymeo Field at Harry Grove Stadium.
The Keys were held scoreless from the 2nd inning through the 6th as Logan Clayton struck out eight batters after settling in following the long 1st. He finished the start with eight strikeouts and walked just one batter.
West Virginia scored in six innings of play and hit two home runs in the contest. The second home run was launched over the left field wall by Jesse Pierce to lead off the 6th inning against Shane Barringer.
For the second night in a row, Frederick batted around in the 7th inning. Wells led off the inning with a walk and was singled home on a two out hit by Nick Hernandez. Brendan Tinsman and Ryerson walked to load the bases for Alex Ulloa who entered as a defensive change in the 7th. He knocked a two RBI single to bring the score to 13-7. Frederick would fall just short of a come back for a second night in a row as Yareb Martinez grounded out to end the inning.
Frederick is back in action on Sunday afternoon against West Virginia at 1 PM. Frederick will host Luau Day at the ballpark. Single game tickets are available online at FrederickKeys.com. For more information on the Frederick Keys please contact JJ Michalski at [email protected].