Hummer, Former Member of Hustler's Passes Away
Member of Frederick Sports Hall of Fame Visited in 2015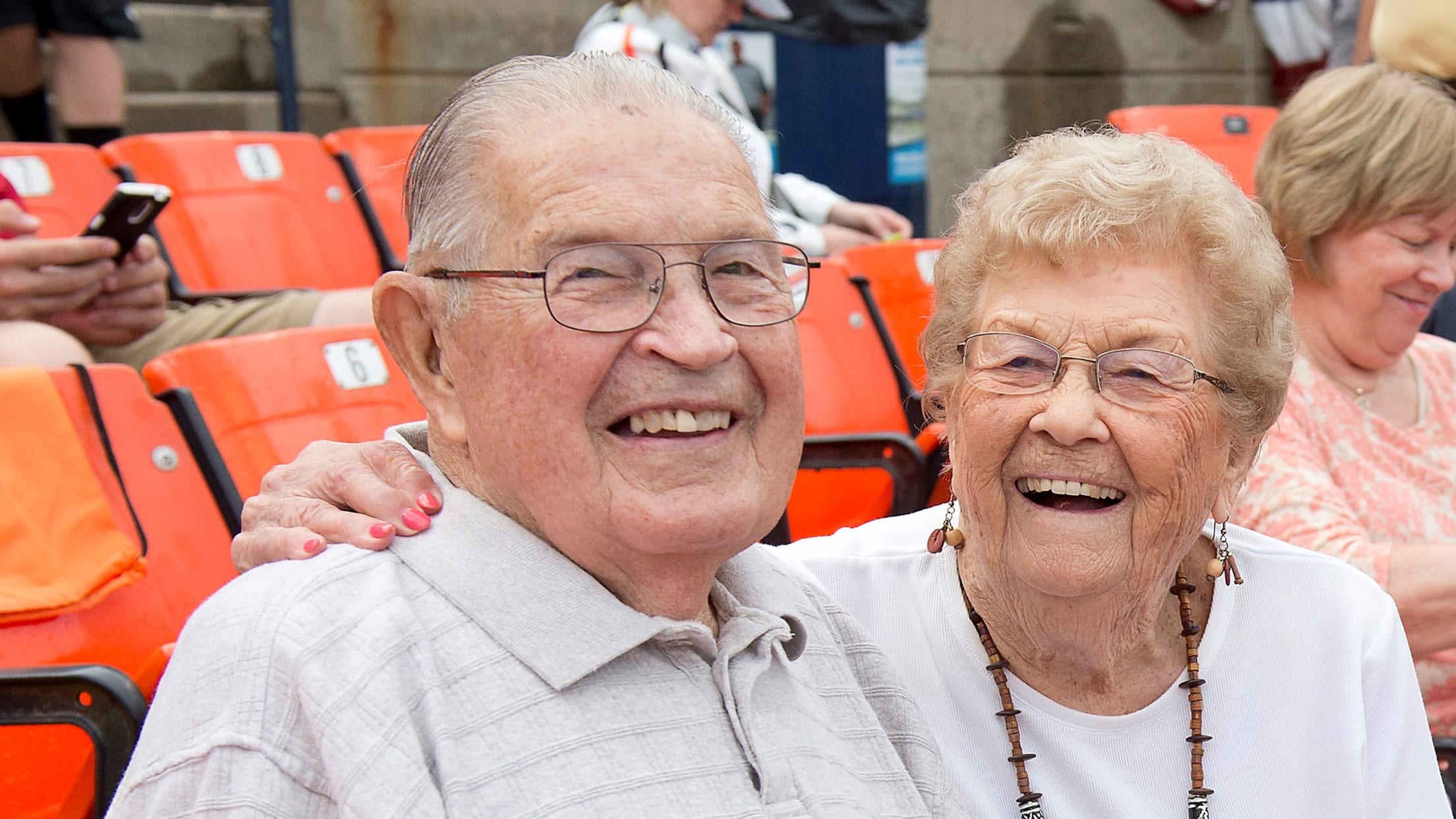 Courtesy: Frederick News Post
FREDERICK, MD -The Frederick Keys are sad to learn of the passing of Elwood Hummer, the oldest living member of the Frederick Hustlers, this past Wednesday. He was 100 years old.The first professional baseball team in the City of Frederick's history, the Hustlers were a member of the Class D-Blue
FREDERICK, MD -The Frederick Keys are sad to learn of the passing of Elwood Hummer, the oldest living member of the Frederick Hustlers, this past Wednesday. He was 100 years old.
The first professional baseball team in the City of Frederick's history, the Hustlers were a member of the Class D-Blue Ridge League and won the league's first title in 1915. After the league disbanded in 1930, the Hustlers would become a semi-pro team that would occasionally play exhibitions against Major League teams such as the Philadelphia Athletics.
Hummer played 17 years for the Hustlers at second base and centerfield and was known for his great speed. In 2015, Elwood was honored before a Frederick Keys game as part of "Frederick Hustler's Night" which recognized the 100-year anniversary of the city's first professional championship and the legacy of Hustler's baseball. To go along with reminiscing about some of his favorite memories before the game, Hummer threw out a first pitch.
A member of the Frederick County Sports Hall of Fame, Hummer graduated from Walkersville High School in 1935 and from Strayer College. He worked for Frederick Iron and Steel for nearly 50 years, retiring as Executive Vice President and General Manager. He also served in the U.S. Navy from 1944-46.
A funeral service will be held at Glade United Church of Christ on Monday, November 18 at 11 a.m.
The entire schedule for the Keys 2020 season is available here while fireworks shows are scheduled for Fridays and Saturday night games and other select games during the season. To stay tuned for the latest team news and for ticket information fans can visit frederickkeys.com and follow the team on Twitter (@frederickkeys), Facebook and Instagram (@frederickkeys.com).