McCoy and Wells Putting Together Good Showings in AFL
Former Keys in Action for Surprise Saguaros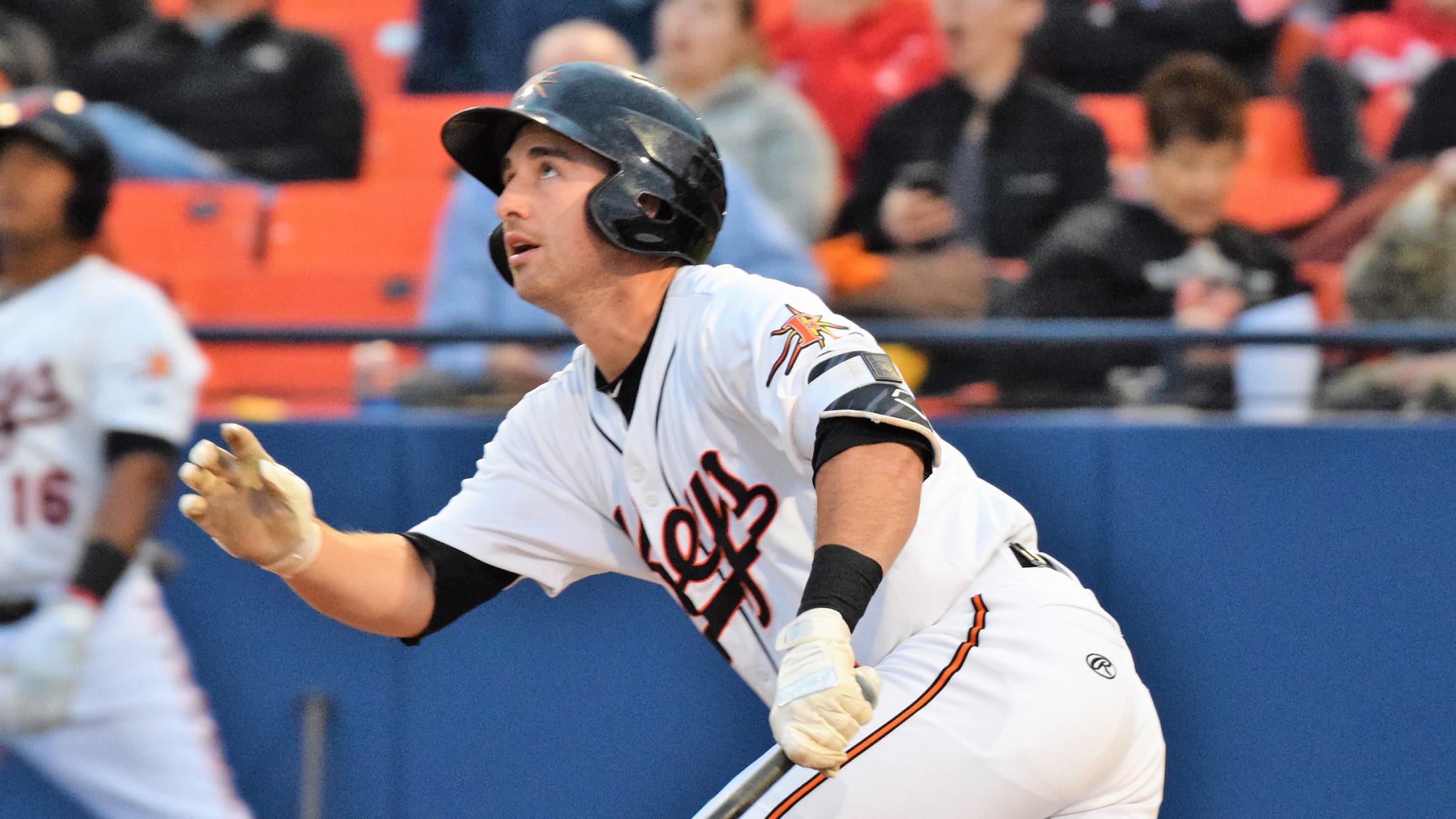 FREDERICK, MD -Postseason baseball might be in full swing, but at the minor league level, former Frederick Keys players are in action in the Arizona Fall League. Considered a "finishing school" for some of the game's best prospects, the AFL is comprised of six teams. Orioles prospects are playing for
FREDERICK, MD -Postseason baseball might be in full swing, but at the minor league level, former Frederick Keys players are in action in the Arizona Fall League. Considered a "finishing school" for some of the game's best prospects, the AFL is comprised of six teams. Orioles prospects are playing for the Surprise Saguaros in 2019 alongside players from the Royals, Yankees, Rangers and Nationals organizations.
Among position players, Mason McCoy has been one of the Saguaros top offensive weapons, slashing .300/.417/.400 through eight games with an .817 OPS. Going 9-for-30 at the plate, McCoy has a triple, a double, two RBIs and seven runs scored. The former Iowa Hawkeye's best game was his second one with the Saguaros, where he finished 4-for-5 with an RBI and three runs scored.
Splitting time between Frederick and Double-A Bowie in 2019, McCoy hit a collective .290/.345/.378 in 132 games with four home runs, 47 RBIs, seven triples and 22 doubles. Named an Eastern League All-Star, McCoy was unstoppable with the Keys before his call-up to Double-A. In 27 games, he hit .379/.416/.509 with two home runs, nine doubles and 17 RBIs.
Like McCoy, Alex Wells was a midseason all-star in 2019 for the Baysox, earning an all-star game nod for the fourth straight season. After finishing sixth in the EL in ERA, the former Keys southpaw has not slowed down in the desert. In five games with the Saguaros, Wells is 2-0 with a 1.17 ERA and has allowed only one run in 7.2 innings. Surrendering eight hits, he has walked two and struck out eight. All five of the Australian's appearances have come in relief.
David Lebron has also pitched out of the bullpen for Surprise. After a rocky first outing where he surrendered four runs on six hits in 1.2 innings, the Floridian has bounced back with three straight scoreless outings of two innings apiece. He has allowed only one combined his in the three games to go with six strikeouts. A midseason all-star with the Keys this season, Lebron posted a 4.57 ERA and struck out 92 in 82.2 innings.
Spending most of the season with Bowie (outside of a short cameo with the Keys), Dean Kremer is closing out his season in the AFL and has allowed two earned runs on five hits in nine innings. All three of the right-hander's appearances have been starts.
Through 15 games, Surprise leads the AFL West with a 9-6 record and has a one game lead on the Peoria Javelinas.
A link to the entire schedule for the Keys 2020 season is available here. Fireworks dates and a full Keys promotional schedule for 2020 will be announced at a later date. To stay tuned for the latest team news and for ticket information fans can visit frederickkeys.com and follow the team on Twitter (@frederickkeys), Facebook and Instagram (@frederickkeys.com).