P-Nats Start Fast In Series Opener
Potomac Scored Three Batters In and Never Looked Back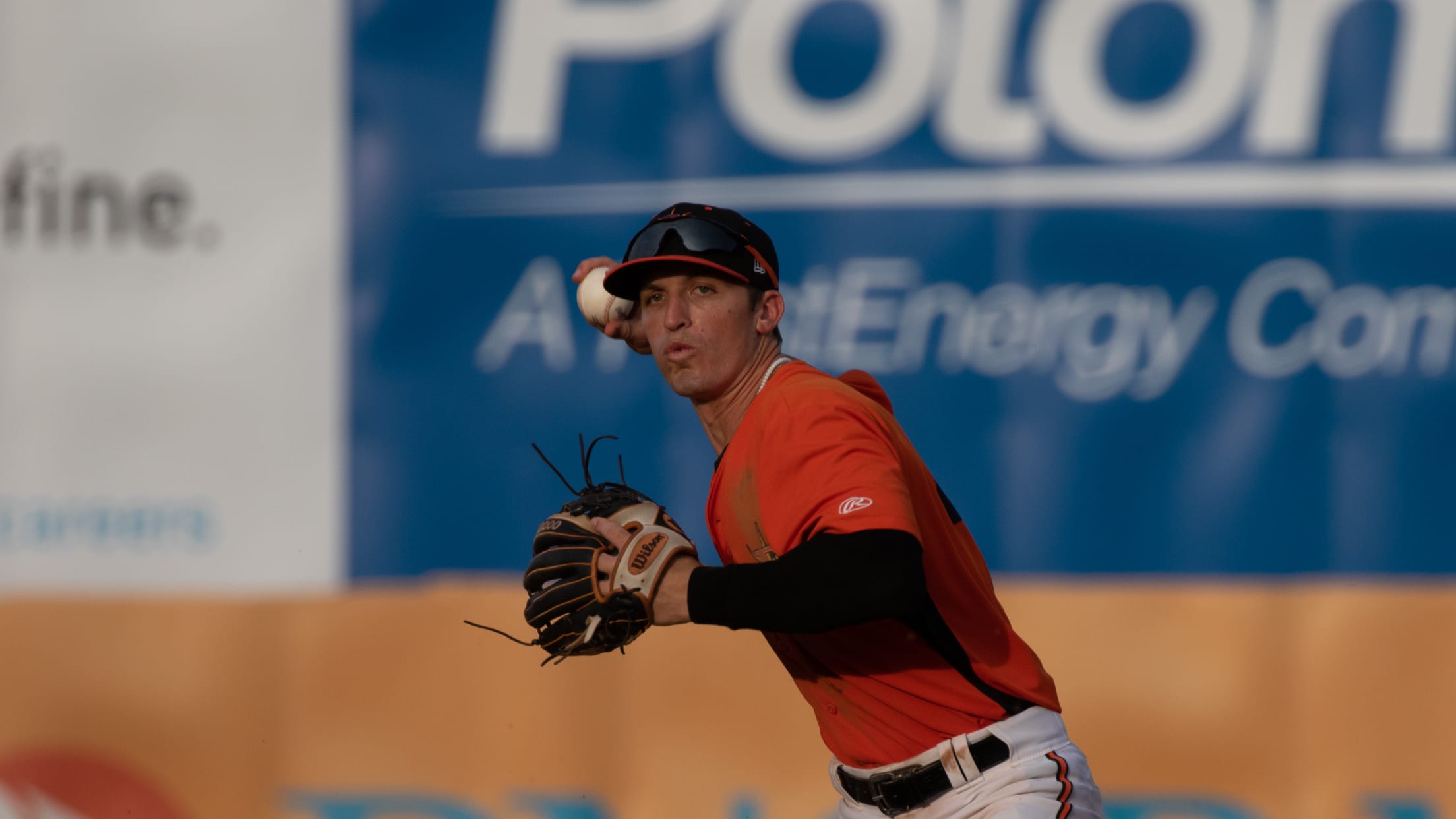 FREDERICK, MD - The offensive struggles continued for the Frederick Keys (24-40, 53-80), who dropped an 8-1 contest to the Potomac Nationals (36-30, 66-67) on Friday night at Nymeo Field. The Keys mustered just five hits in the first five innings and had just one man aboard in the final
FREDERICK, MD - The offensive struggles continued for the Frederick Keys (24-40, 53-80), who dropped an 8-1 contest to the Potomac Nationals (36-30, 66-67) on Friday night at Nymeo Field. The Keys mustered just five hits in the first five innings and had just one man aboard in the final three frames. Meanwhile, the P-Nats busted loose for a four-run, eighth inning capped off by a three-run home run from Jack Sundberg. Potomac still remains 2.5 games back in the Northern Division second half standings after Salem walked-off against Carolina this evening.
Potomac got started in the opening frame, scoring a pair of runs on an RBI single from Aldrem Corredor and a wild pitch. In the third inning, two P-Nats climbed aboard to start before David Lebron got the next two out. However, Austin Davidson was able to single through the right side and score a run to make it 3-0 P-Nats. Telmito Agustin then singled to left field but Robbie Thorburn gunned out Corredor at the plate to end the inning.
The Keys got on the board in the fourth inning. Will Robertson worked a walk and advanced to second after a base hit. After fouling off a couple of pitches, Chris Clare hit a sharp line drive up the middle that scored Robertson to make it a 3-1 game.
Lebron (2-6) lasted into the fifth inning and was pulled after he hit a batter, who eventually scored. He was dealt the loss after allowing four runs on nine hits and striking out five.
Reed Hayes came in relief and after giving up the RBI double to Davidson, he was lights out. Hayes racked up five strikeouts and did not allow another hit over 2.1 innings.
Sean Doolittle made an MLB rehab appearance in the sixth inning and set the side down in order. Angel Guillen (S, 1) then pitched the final two innings, walking one batter while striking out three. The two polished off a nice outing from Jackson Tetreault (4-2), who allowed a run over five innings.
Scott Burke was responsible for the four runs scored in the eighth inning. He gave up a walk and three hits, including the three-run shot to Sundberg.
The Keys and P-Nats square off for a double header on Saturday, August 31. LHP Cameron Bishop (2-9, 4.56) goes head-to-head with LHP Tim Cate (6-4, 3.18) in game one while RHP Luis Perez (6-1, 2.97) starts for Frederick in game two. Saturday is also Wrestling Night, as WWE Hall of Famer "The Million Dollar Man" Ted Dibiase is set to visit Nymeo Field. Game one will start at 4:00pm with pregame coverage at 3:45pm on the Tune In app and frederickkeys.com.