Wood Ducks Sweep Keys
Anderson, Villegas Pitch Second Straight Shutout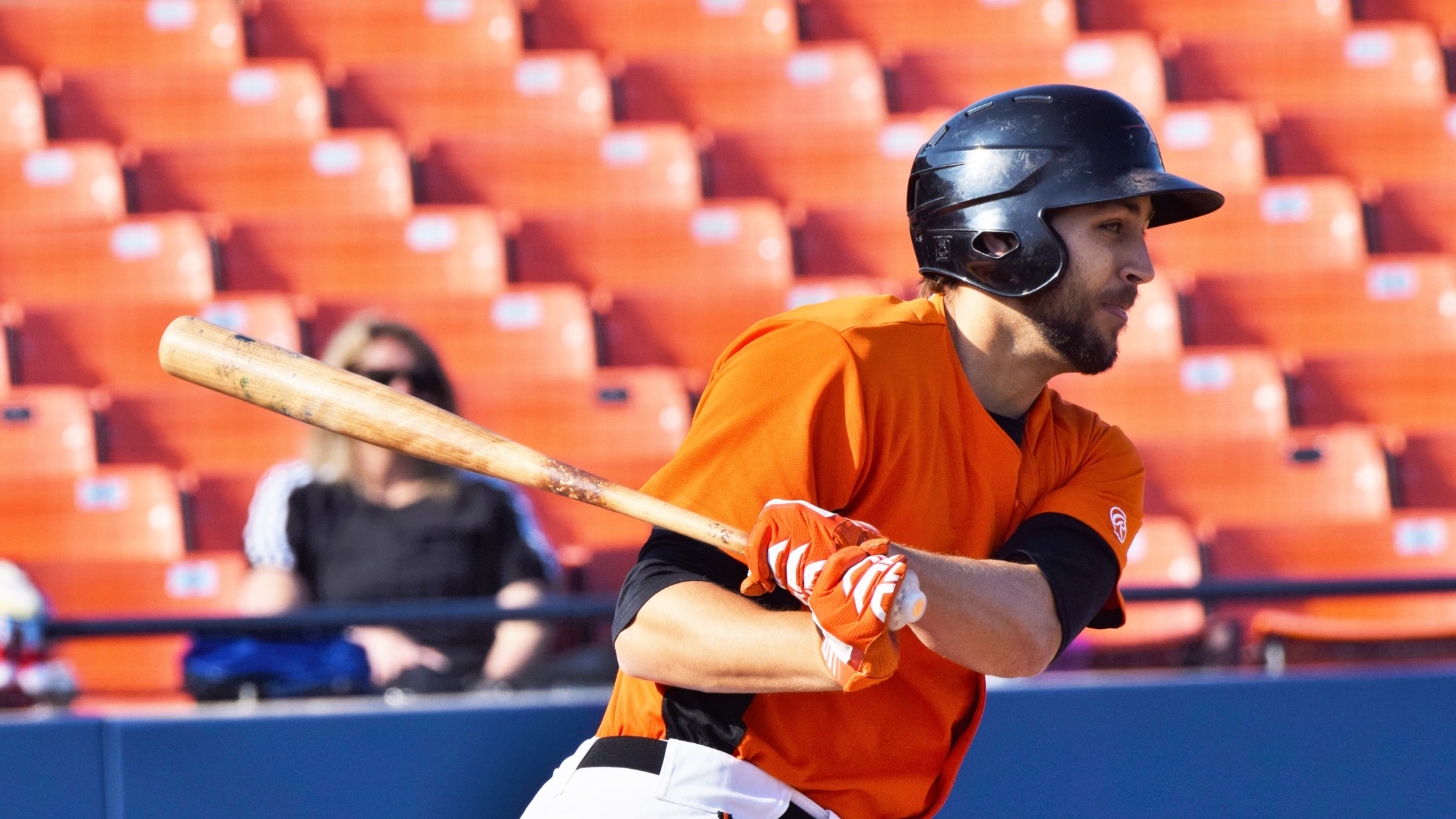 KINSTON, NC. - For the second straight game, the Frederick Keys (28-33) were shutout 5-0 by the Down East Wood Ducks (45-18) on Sunday afternoon. Reid Anderson (3-2) spun six scoreless innings while Francisco Villegas retired the final nine batters and struck out five in three innings. The loss extends
KINSTON, NC. - For the second straight game, the Frederick Keys (28-33) were shutout 5-0 by the Down East Wood Ducks (45-18) on Sunday afternoon. Reid Anderson (3-2) spun six scoreless innings while Francisco Villegas retired the final nine batters and struck out five in three innings. The loss extends Frederick's losing streak to a season-high seven games as the Keys were winless on their road trip.
Michael Baumann (1-5) struggled in his second inning of work. After allowing two walks to lead off the frame, Tyler Depreta-Johnson singled in the games' first run. Baumann than walked Eric Jenkins to load the bases for Yonny Hernandez, who knocked in two more to give the Mudcats a 3-0 lead.
The Keys best scoring opportunity came in the sixth inning. With two-outs in the inning, J.C. Escarra and Zach Jarrett tallied back-to-back base hits. Ryan Ripken then singled into centerfield, but Jarrett was gunned down at third to end the inning before Escarra could score. The Keys have now been shutout for 18 consecutive innings, the second longest streak of the season.
In the bottom of the frame, the Wood Ducks tallied two base hits and a walk to load the bases with one-out. Baumann then walked in a run before he was relieved by Ryan Conroy , who also gave up a run on a bases-loaded walk to make it 5-0 Down East.
Baumann (1-4) was charged with all five runs. He walked five batters, gave up five hits and struck out four over 5.1 innings. Conroy allowed just a hit and two walks in 2.2 frames.
The Keys return home to Nymeo Field to face the Carolina Mudcats for a three-game series starting on Monday, June 10 with first pitch slated for 7:00pm. Fans can listen to the game at frederickkeys.com or on the TuneIn app with pregame coverage starting at 6:45pm.