Early Offense from Hillcats Leads to 5-1 Potomac Loss
Lynchburg Plates Five Runs Over First Two Frames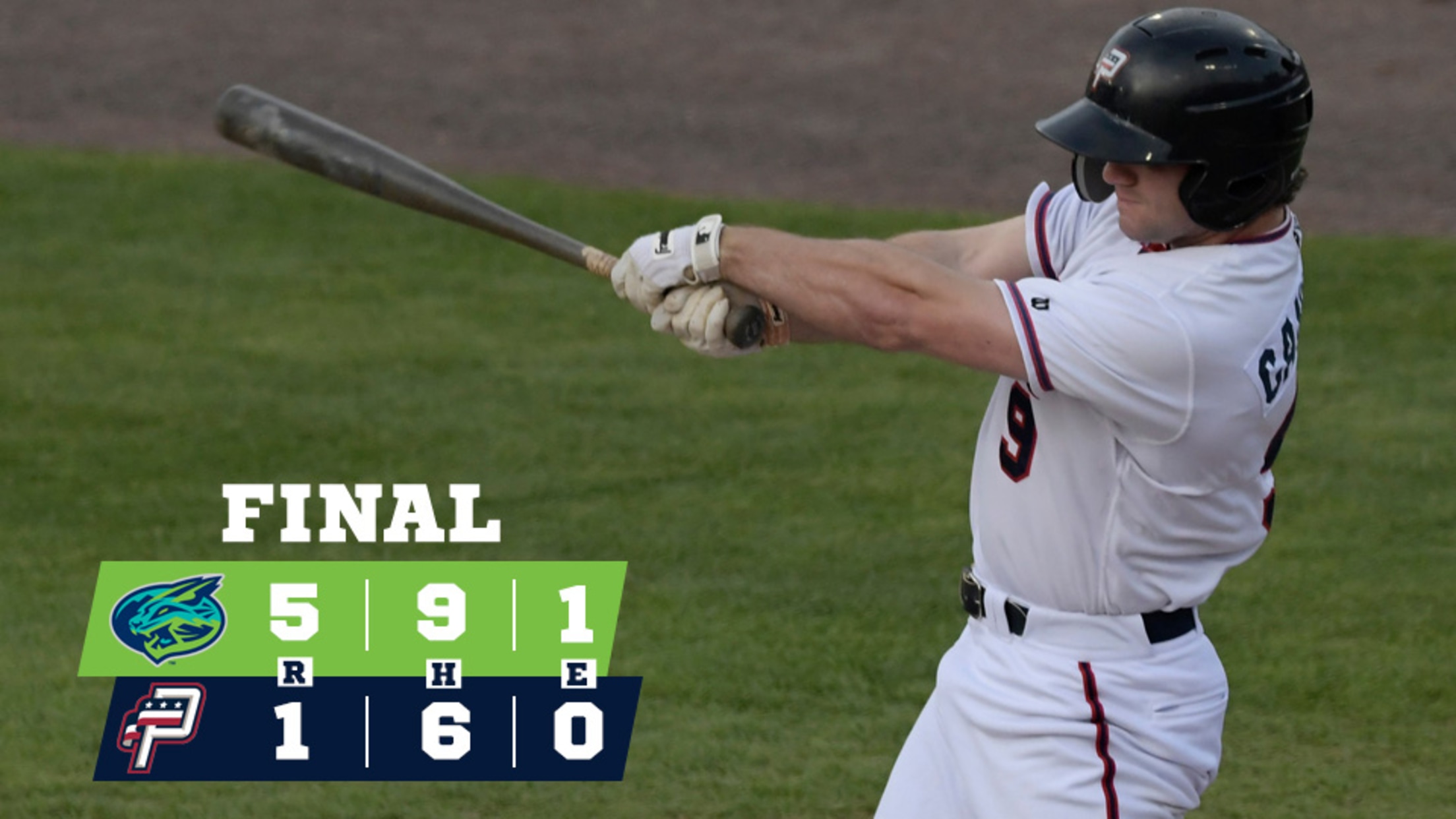 Woodbridge, VA-In a role reversal of the series opener from Thursday night, the Potomac Nationals (26-33) gave up an early crooked number in a 5-1 loss to the Lynchburg Hillcats (29-30) Friday evening at Northwest Federal Field. While the P-Nats scored six runs over the first two frames in the
Woodbridge, VA-In a role reversal of the series opener from Thursday night, the Potomac Nationals (26-33) gave up an early crooked number in a 5-1 loss to the Lynchburg Hillcats (29-30) Friday evening at Northwest Federal Field. While the P-Nats scored six runs over the first two frames in the series opener, Lynchburg responded with five runs over the first two innings on Friday night.
The Hillcats led from the get-go and never trailed as they snapped Potomac's season-high four-game winning streak. LF Steven Kwan led off the game with a single and scored on a two-out RBI double from RF Oscar Gonzalez. RHP Kyle Johnston (L, 5-7) avoided further damage in the opening inning, but couldn't do so in the second frame.
Lynchburg sent eight batters to the plate in the second inning and collected five hits. An RBI single from Kwan made it 2-0 Lynchburg while DH Jodd Carter pushed a run across the board with an RBI double. On Carter's double, RF Telmito Agustin picked up an outfield assist, as he threw out Kwan at the plate. Johnston failed to get out of the inning without further damage, as 3B Nolan Jones followed the outfield assist with a towering two-run home run to right field. The Hillcats led 5-0 after 1.5 innings.
RHP Jean Carlos Mejía (ND) pitched into the third inning for Lynchburg but left due to an injury. With two runners on base and no outs, RHP Aaron Pinto entered out of the Hillcats' bullpen and got out of the inning, as he struck out 2B Cole Freeman and got 1B Aldrem Corredor to ground into a double play. Potomac hit into four double plays in the game, two by Corredor and two by Agustin.
The P-Nats scratched just one unearned run against a trio of Lynchburg pitchers, as Pinto, RHP Jonathan Teaney (W, 2-0), and LHP Yapson Gomez each allowed just one hit over multiple-inning relief efforts.
As the series turns to Saturday night, LHP Carson Teel (2-0, 2.77) is set to start for Potomac. Teel got hit hard in his last outing, a no-decision on Sunday to the Salem Red Sox. The left-handed starter was charged with five runs after he had been charged with just three over his first nine outings. Lynchburg is set to counter with LHP Adam Scott (3-5, 3.15). In his last outing, Scott didn't allow a run over six innings in a victory over the Down East Wood Ducks.
First pitch at Northwest Federal Field at Pfitzner Stadium on Saturday night is set for 6:35pm. The Potomac broadcast will get underway at 6:20pm with the P-Nats Leadoff Show. You can listen to the Potomac broadcast at potomacnationals.com or on the TuneIn Radio App.
The Potomac Nationals of the Carolina League play at Northwest Federal Field at Pfitzner Stadium in Woodbridge, Virginia, and are the Carolina League affiliate of the Washington Nationals. The Potomac Nationals have claimed five Carolina League Championship titles (1982, 1989, 2008, 2010, and 2014) and 10 CL Northern Division Championships. Sponsorship opportunities for the P-Nats' 2019 season and beyond are available, as well as all-inclusive corporate picnic outings to watch the future stars of the Washington Nationals at The Pfitz. 2019 Potomac Nationals season tickets and mini plans are now on sale. For more information on Potomac Nationals 2019 season tickets, mini plans, group outings, picnic packages, fundraisers, and all things Red, White, and Blue, visit the P-Nats online at www.potomacnationals.com, follow the P-Nats on Facebook (@PotomacNationals), Twitter (@PNats42), and Instagram (@pnats42), or call the Potomac Nationals' Extreme Custom Collision Ticket Office at 703-590-2311.