P-Nats Secure Winning Season with Shutout Victory
Raquet fans career-high 11 in Potomac's sixth straight win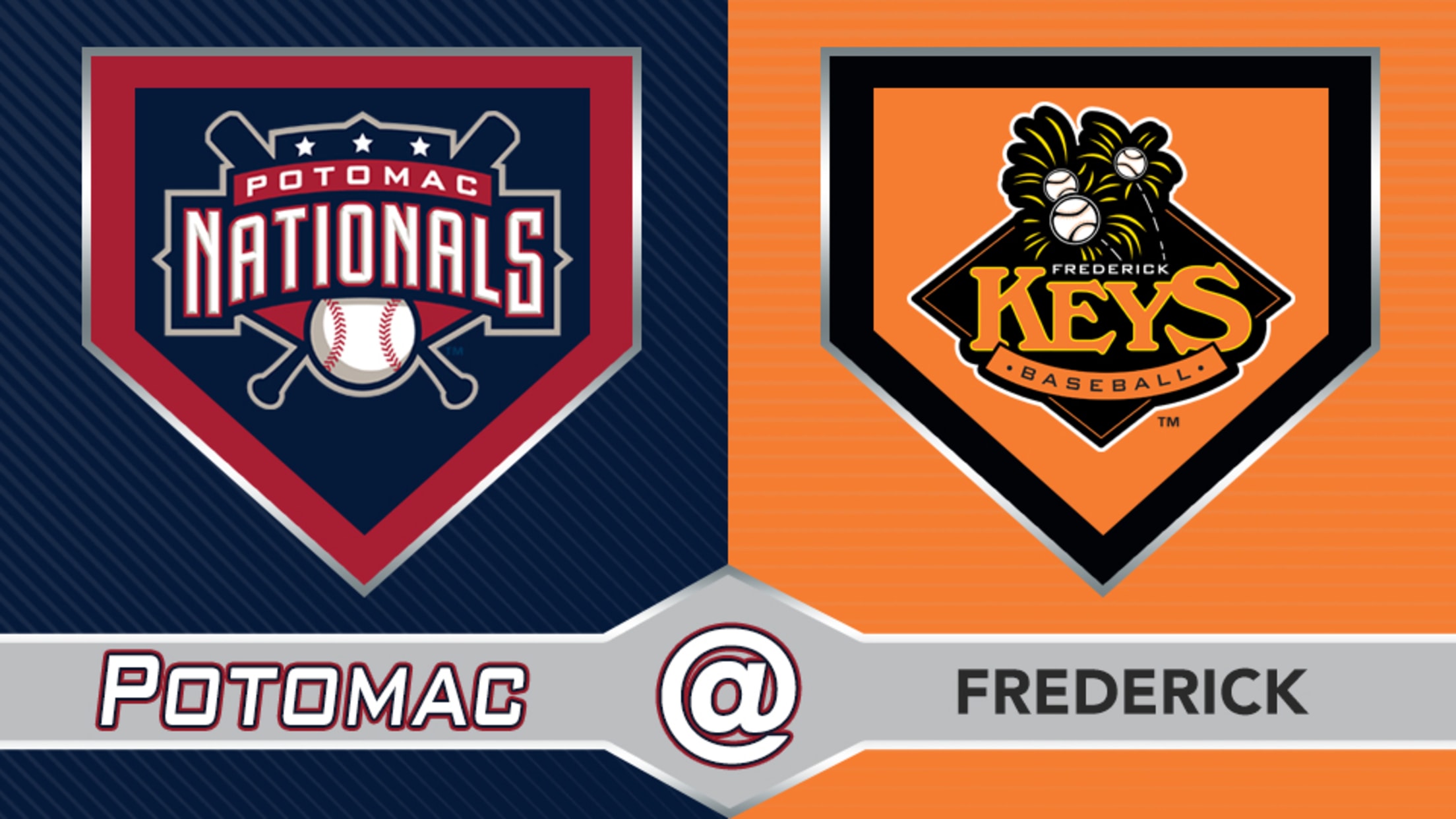 Frederick, MD-Though their playoff hopes were dashed with a Salem Red Sox win in the afternoon, the Potomac Nationals (39-30, 69-67) continued their finishing kick with a 2-0 victory over the Frederick Keys (24-43, 53-83) on Sunday night. With their sixth consecutive win, the P-Nats have secured a winning record
Frederick, MD-Though their playoff hopes were dashed with a Salem Red Sox win in the afternoon, the Potomac Nationals (39-30, 69-67) continued their finishing kick with a 2-0 victory over the Frederick Keys (24-43, 53-83) on Sunday night. With their sixth consecutive win, the P-Nats have secured a winning record heading into their Labor Day finale.
LHP Nick Raquet (W, 11-9) pulled into a tie for the league lead in wins and strikeouts as he pitched 6.0 scoreless innings in his final start of the year. The lefty allowed only four hits and no walks, and established a new career high with 11 strikeouts as he dominated the Keys.
Potomac capitalized on a shaky first inning for RHP Blaine Knight (L, 1-12) to take an early lead. LF Jack Sundberg began the game with a single, took second on a wild pitch, advanced to third one pitch later on a passed ball by C Ben Breazeale, and scored on another pitch in the dirt as the P-Nats jumped ahead 1-0. Though Knight stranded two more runners in scoring position to limit further damage, the scratch run would prove to be the difference in the game.

An RBI single from C Alex Dunlap in the third inning doubled the Potomac advantage to 2-0, turning another Knight walk and wild pitch into an insurance run. That would be more than enough for Raquet, who issued a double and a single with one out in the sixth inning before striking out RF Zach Jarrett and 1B JC Escarra to escape the jam and complete his scoreless outing.

Both teams' bullpens were dominant, as RHP Jhon Peluffo pitched 4.0 perfect innings of relief for the Keys and RHP Gabe Klobosits (H, 3) worked a hitless seventh and eighth for the P-Nats. RHP Jorge Pantoja (S, 1) earned his first save of the year with a scoreless ninth, working around a pair of singles to coax a game-ending double play from 3B Patrick Dorrian.

The P-Nats play their final game of the season on Monday afternoon as RHP Francys Peguero squares off against Keys RHP Ofelky Peralta. First pitch from Nymeo Field is set for 12:00 pm, with the P-Nats Leadoff Show beginning at 11:45 am. Fans can listen to the Potomac broadcast at potomacnationals.com or on the TuneIn Radio App.

The Potomac Nationals of the Carolina League play at Northwest Federal Field at Pfitzner Stadium in Woodbridge, Virginia, and are the Carolina League affiliate of the Washington Nationals. The Potomac Nationals have claimed five Carolina League Championship titles (1982, 1989, 2008, 2010, and 2014) and 10 CL Northern Division Championships. Sponsorship opportunities for the P-Nats' 2019 season and beyond are available, as well as all-inclusive corporate picnic outings to watch the future stars of the Washington Nationals at The Pfitz. 2019 Potomac Nationals season tickets and mini plans are now on sale. For more information on Potomac Nationals 2019 season tickets, mini plans, group outings, picnic packages, fundraisers, and all things Red, White, and Blue, visit the P-Nats online at www.potomacnationals.com, follow the P-Nats on Facebook (@PotomacNationals), Twitter (@PNats42), and Instagram (@pnats42), or call the Potomac Nationals' Extreme Custom Collision Ticket Office at 703-590-2311.

Fredericksburg Baseball is set to begin Carolina League play in 2020 at a brand new, state-of-the-art stadium facility, located at Celebrate Virginia South on Carl D. Silver Parkway near the Fredericksburg Expo & Convention Center in Fredericksburg, VA. Celebrate baseball in The 'Burg and stay up to date with the progress of the new ballpark facility and the team online at www.fredericksburgbaseball.com, and follow Fredericksburg Baseball on Facebook (@FredericksburgBaseball), on Twitter (@FXBGBaseball20), and on Instagram (@fredericksburgbaseball).