Fresno wins series over Modesto thanks to Veen and Tovar
Veen (triple) and Tovar (homer) highlight four-run 3rd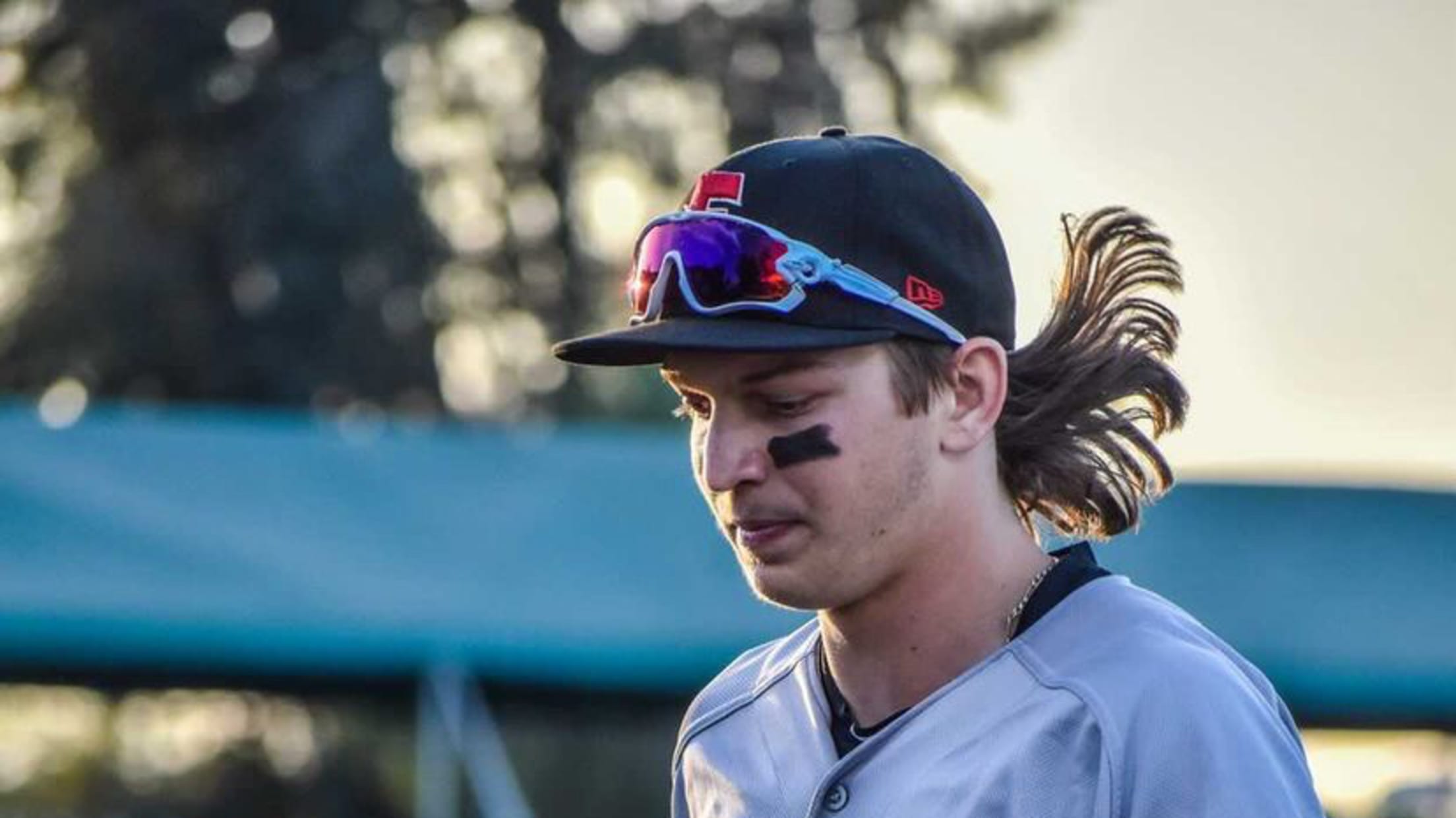 Modesto, CA (Sunday, June 13) – The Fresno Grizzlies (24-12) held off the Modesto Nuts (21-15) 5-3 to earn the series win Sunday afternoon from John Thurman Field. 16 of the last 24 games for the Grizzlies have been one or two-run affairs (9-7). Overall, 23 of the first 36
Modesto, CA (Sunday, June 13) – The Fresno Grizzlies (24-12) held off the Modesto Nuts (21-15) 5-3 to earn the series win Sunday afternoon from John Thurman Field. 16 of the last 24 games for the Grizzlies have been one or two-run affairs (9-7). Overall, 23 of the first 36 games for Fresno have been decided by two runs or less. The Grizzlies are 14-9 in those contests with a 6-5 mark on the road.
Fresno seized a 4-0 lead in the top of third when Zac Veen and Ezequiel Tovar barreled a couple pitches. Veen laced a triple to left, plating a pair. Then, Tovar launched a two-run shot to center. It was his club-leading fifth homer and second straight game going deep.
Modesto's Cade Marlowe cut into the advantage when he blasted a solo tater in the sixth. The Grizzlies made it 5-1 in the seventh after a balk netted Veen. The Nuts tried one final rally, mashing a clout (Dariel Gomez) and double (Brett Roriguez). The pair of extra-base hits weren't enough as Stephen Jones wrapped up the contest with his second save of the year.
Grizzlies' starter Breiling Eusebio (4-0, win) was sensational on the bump. The lefty dazzled for six innings, striking out seven (tied season-highs). He allowed only one run on five hits without issuing a walk. Nuts' righty Damon Casetta-Stubbs (1-3) agonized the defeat after six and two-thirds frames of work, the longest by a Modesto pitcher this year. He fanned seven in the loss.
Both squads will enjoy an off-day on Monday before continuing their schedules Tuesday evening. Fresno will welcome the Stockton Ports to town for a six-game series at Chukchansi Park. The stadium can now have a full capacity crowd, so grab your tickets at FresnoGrizzlies.com.
Top Performers: Fresno Grizzlies (Colorado Rockies)
• RF Zac Veen (2-3, 3B, 2 RBI, 2 R, BB, 2 SB)
• DH Ezequiel Tovar (1-4, HR, 2 RBI, R)
• LHP Breiling Eusebio (6.0 IP, 5 H, 1 R, 1 ER, 0 BB, 7 K)
Top Performers: Modesto Nuts (Seattle Mariners)
• CF Cade Marlowe (1-4, HR, RBI, R)
• 1B Dariel Gomez (1-4, HR, RBI, R)
• LHP Jorge Benitez (1.1 IP, 0 H, 0 R, 0 ER, 1 BB, 3 K)
On Deck:
Tuesday, June 15 vs. Stockton Ports, Stockton LHP David Leal (1-1, 3.71) vs. Fresno RHP Mike Ruff (3-1, 3.78), 6:50 pm PT
ON THAT FRES-NOTE:
The Grizzlies stole 25 bases in 26 attempts in their series against the Modesto Nuts (6 games). On Wednesday, the Grizzlies swiped eight bags, a team season-high. Zac Veen leads the club with 20 stolen bases after swiping two bases Sunday.