Great Falls Crowned Pioneer League Champions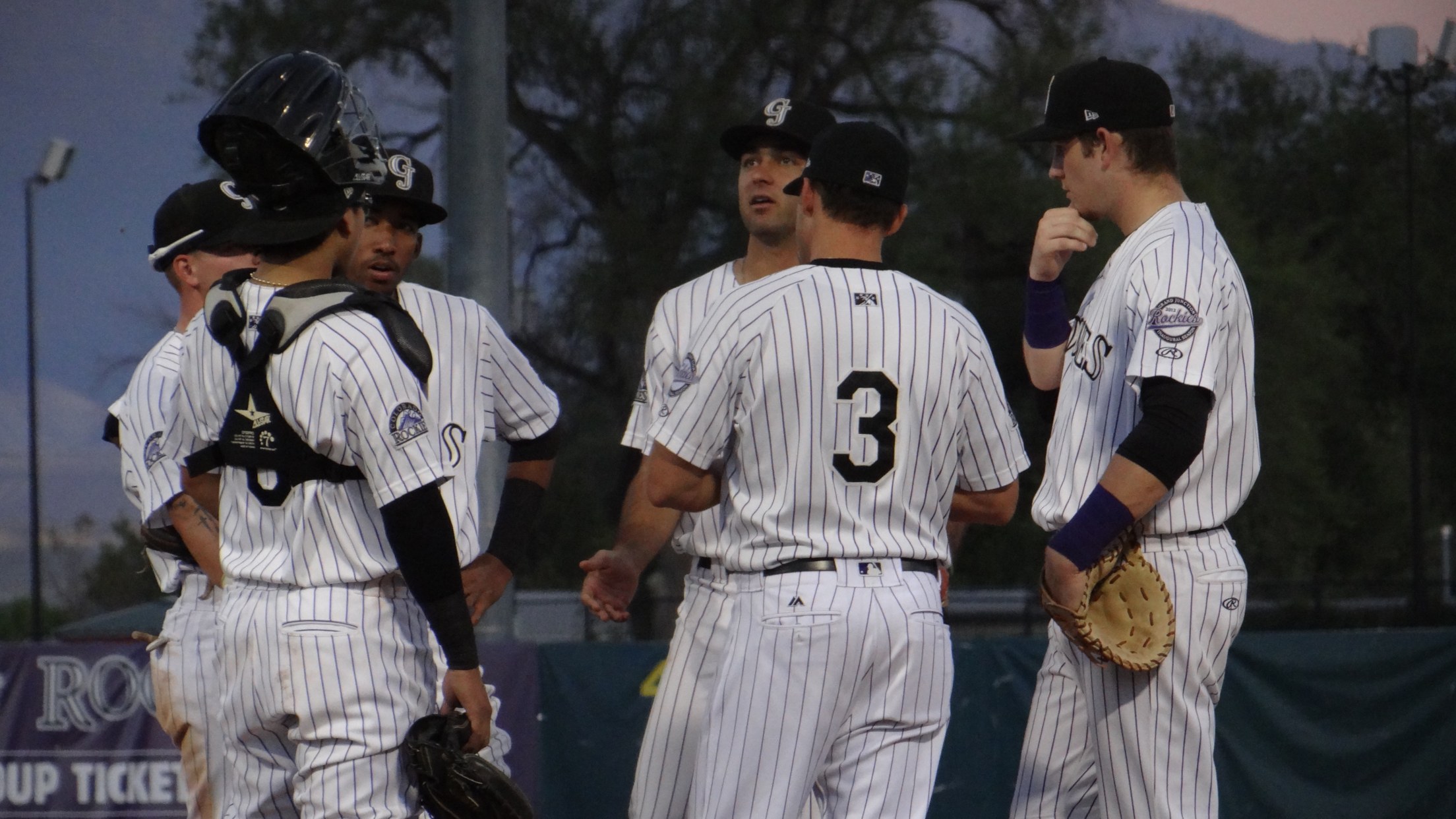 (Jarah Wright)
It was a cold and rainy night as the Grand Junction Rockies and Great Falls Voyagers did battle. However, it was the Voyagers that claimed a 6-4 victory to win the Pioneer League crown at Centene Stadium Thursday night.Rockies' starter Trent Fennell was tagged with the loss pitching for one
It was a cold and rainy night as the Grand Junction Rockies and Great Falls Voyagers did battle. However, it was the Voyagers that claimed a 6-4 victory to win the Pioneer League crown at Centene Stadium Thursday night.
Rockies' starter Trent Fennell was tagged with the loss pitching for one inning, allowing four runs on five hits with two walks and three strikeouts. Voyagers' reliever Codi Heuer picked up the win pitching 2 2/3 innings allowing four runs on five hits while walking two and striking out four. Devon Perez picked up the save pitching 3 1/3 innings while striking out seven.
Great Falls pulled out to an early start scoring in the first three innings with one in the first, three in the second, and one in the third to start the game up 5-0. Grand Junction started closing the game in the fifth.
A throwing error allowed John Cresto to reach first safely before a ground out moved him to second. Will Golsan then walked to put runners on the corners. Hunter Stovall singled to left to score Cresto and put the Rox on the board. A pair of passed balls allowed Golsan to score before a strikeout ended the innings at 5-2.
Grand Junction looked to pull within one plating a pair in the sixth. Niko Decolati led things off with a single to left. Javier Guevara then walked before Cresto hit a single to center to load the bases. Pinch hitter Reese Berberet hit a ground ball to short which scored Decolati. While trying to turn two, Cresto was out at second but a throwing error allowed Berberet to reach first safely and scored Guevara to make it 5-4.
In the home half of the eight, Great Falls added another run after Romy Gonzalez singled and stole second. Amado Nunez then singled to score him with the score standing at 6-4 heading to the ninth.
With two outs in the top of the ninth, Coco Montes and Grant Lavigne hit back-to-back singles but a strikeout ended the game.