TOMMY THOMPSON SIGNS THREE YEAR AGREEMENT TO BECOME MANAGER OF THE GREAT FALLS VOYAGERS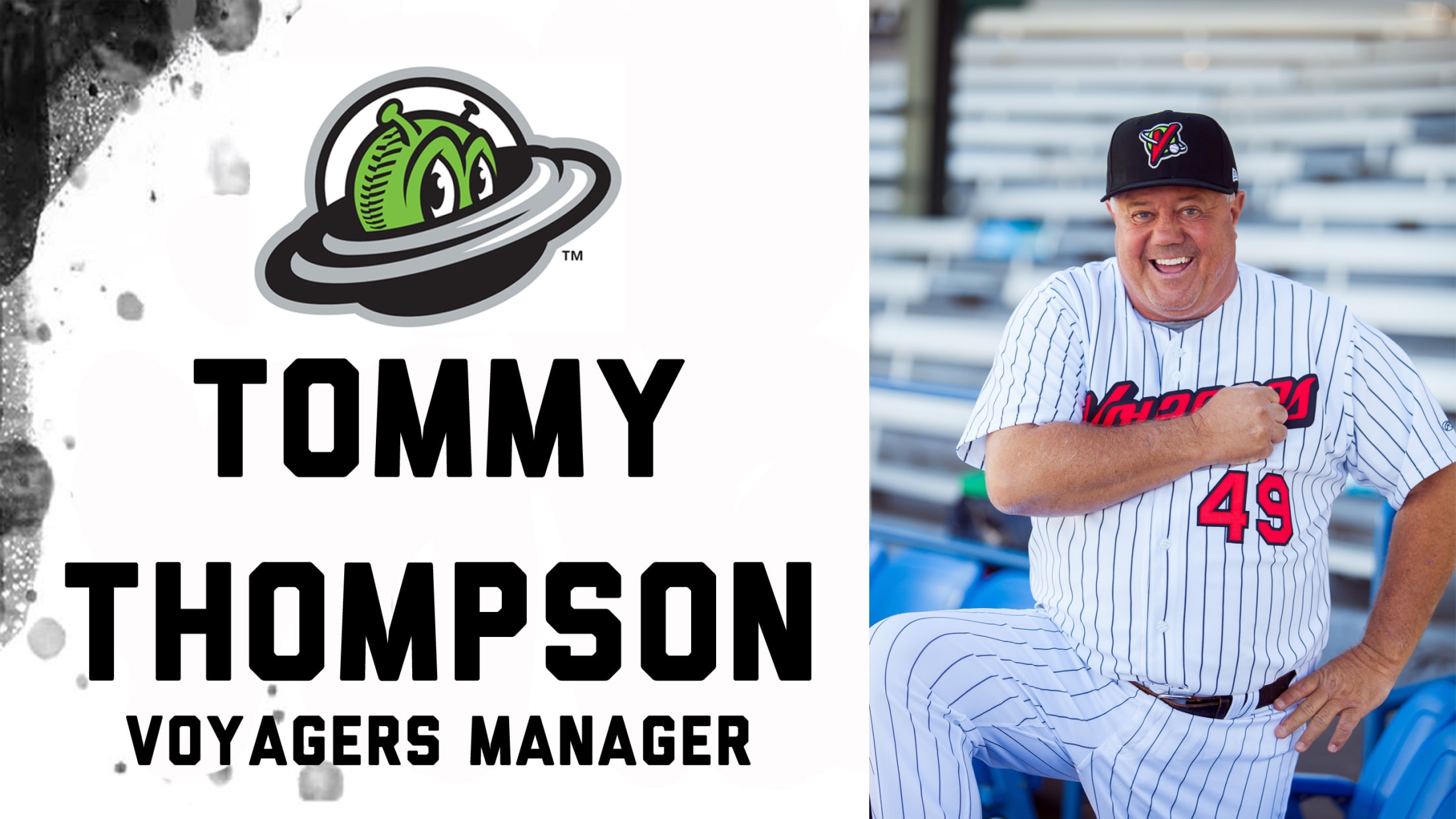 The Great Falls Voyagers are happy to announce that Tommy Thompson has been signed to an agreement to manage the team for the next three seasons. "I am extremely excited to be back in baseball, and I appreciate the opportunity that the Voyagers have given me," said Voyagers Manager Tommy
The Great Falls Voyagers are happy to announce that Tommy Thompson has been signed to an agreement to manage the team for the next three seasons.
"I am extremely excited to be back in baseball, and I appreciate the opportunity that the Voyagers have given me," said Voyagers Manager Tommy Thompson, "I consider this an opportunity of a lifetime to manage and help develop players to reach their goals of getting signed by a Major League team."
This will be Thompson's second stint as Manager for the Voyagers. His first time in Great Falls was during the 2016 season. During that season, he led the Voyagers to an impressive 47-28 record. He also managed a few notable names that have since made it to the Major's. Those players were Aaron Bummer, Bernardo Flores, and Matt Foster.
"My wife and I are excited to come back to Great Falls and help spread the word about baseball in this wonderful community," said Thompson.
He has held various roles with the Chicago White Sox farm system over the years in helping develop players from 2011-2020.
"We are so excited to have Tommy back as our manager for the 2021 season," said Scott Reasoner, President of the Great Falls Voyagers, "his love for the game and his care to help our players develop is second to none. We are very lucky to have him in our dugout moving forward!"
The Voyagers first home game of the season is schedule for Wednesday, May 26 at 7:00 p.m. Season tickets, 10 packs, and group outings are currently on sale. More information on single game tickets and promotions will be released as we get closer to the season. Please visit www.gfvoyagers.com or call us at 406-452-5311 for the most up to date information.
xxx