Cooper Tosses 4.2 Scoreless Innings As Reds Fall In Pulaski
Bumpass Homers, Drives In Two In Loss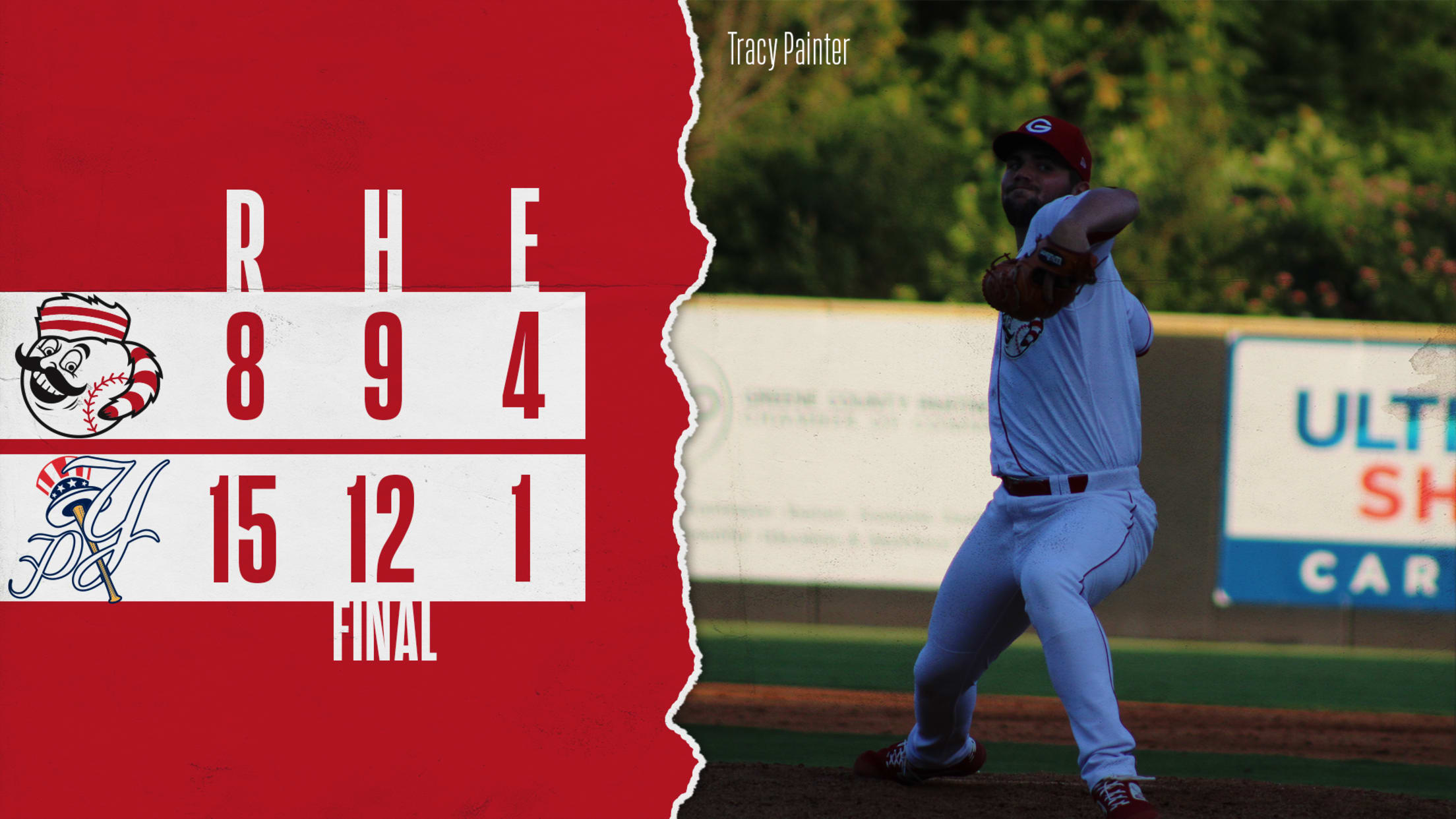 PULASKI, VA - The Greeneville Reds (18-30) have dropped the first two games at Calfee Park against the Pulaski Yankees (34-15) after losing 15-8 Friday night. RHP Tanner Cooper allowed just one hit and struck out five over 4.2 scoreless relief innings, his longest outing of his career. He retired
PULASKI, VA - The Greeneville Reds (18-30) have dropped the first two games at Calfee Park against the Pulaski Yankees (34-15) after losing 15-8 Friday night. RHP Tanner Cooper allowed just one hit and struck out five over 4.2 scoreless relief innings, his longest outing of his career. He retired the final 13 Yankees he faced.
The Reds opened the game with four straight singles. The third, was Luke Berryhill's RBI-single scoring Ivan Johnson. The fourth, Garrett Wolforth, loaded the bases. LHP Ken Waldichuk hit A.J. Bumpass to force in a run, then walked Justin Go- mez with the bases loaded. Wolforth scored on a wild pitch to extend the lead to 4-0.
Pulaski answered with three runs off RHP Juan Abril (L, 1-6) in the bottom half. Anthony Volpe walked on four pitches, and moved to second on Antonio Cabello's single. Both runners advanced two extra bases on Cristian Olivo's error in left field. After Chad Bell walked, Cabello scored as Gustavo Campero reached on a throwing error. Jake Pries' RBI-single cut the deficit to one.
The Yankees broke the game open with nine in the second. After Robert Javier singled and Volpe walked, RHP Alberto Gon- zalez replaced Abril. After recording the first out, Gonzalez walked Bell to loaded the bases. He then gave up two-run singles to both Campero and Pries. Borinquen Mendez followed with a two-run triple, and Jake Farrell hit an RBI-single for Pulaski's tenth run. After Gonzalez walked Javier, Cooper came into pitch. Cabello's two-run triple off Cooper ran the score to 12-4.
The first two Reds reached in the fourth, and both scored. Olivo scored on Johnson's RBI ground out. Peterson Plaz came into score on Tyler Callihan's sacrifice fly.
In the fifth, Bumpass hit a solo home run to left center field with one out off RHP Elvis Peguero (W, 2-2). Gomez singled with one out, went first-to-third on Olivo's single, then scored on a wild pitch.
Pulaski rounded out the scoring with three in the seventh. Farrell stole home with one out, as Javier stole second to extend the lead to 13-8. Volpe and Cabello hit back-to-back doubles off LHP Jose Zorrilla to round out the scoring.
The Reds and Yankees conclude their three game series Saturday night at Calfee Park, with first pitch coming at 6:30 PM. RHP Graham Ashcraft (2-2, 6.06) will start for the Reds against LHP Ryan Anderson (0-0, 3.57).
ABOUT THE GREENEVILLE REDS
The Greeneville Reds are the Rookie affiliate of the Cincinnati Reds and a member of the ten-team Appalachian League. The Reds play at Pioneer Park on the campus of Tusculum University. To learn more about the Greeneville Reds, call 423- 609-7400 or visit www.greenevillereds.com.