Greenville Venue Crawl Comes to Fluor Field on Feb. 28
Tour Fluor Field's venues from 1-5 PM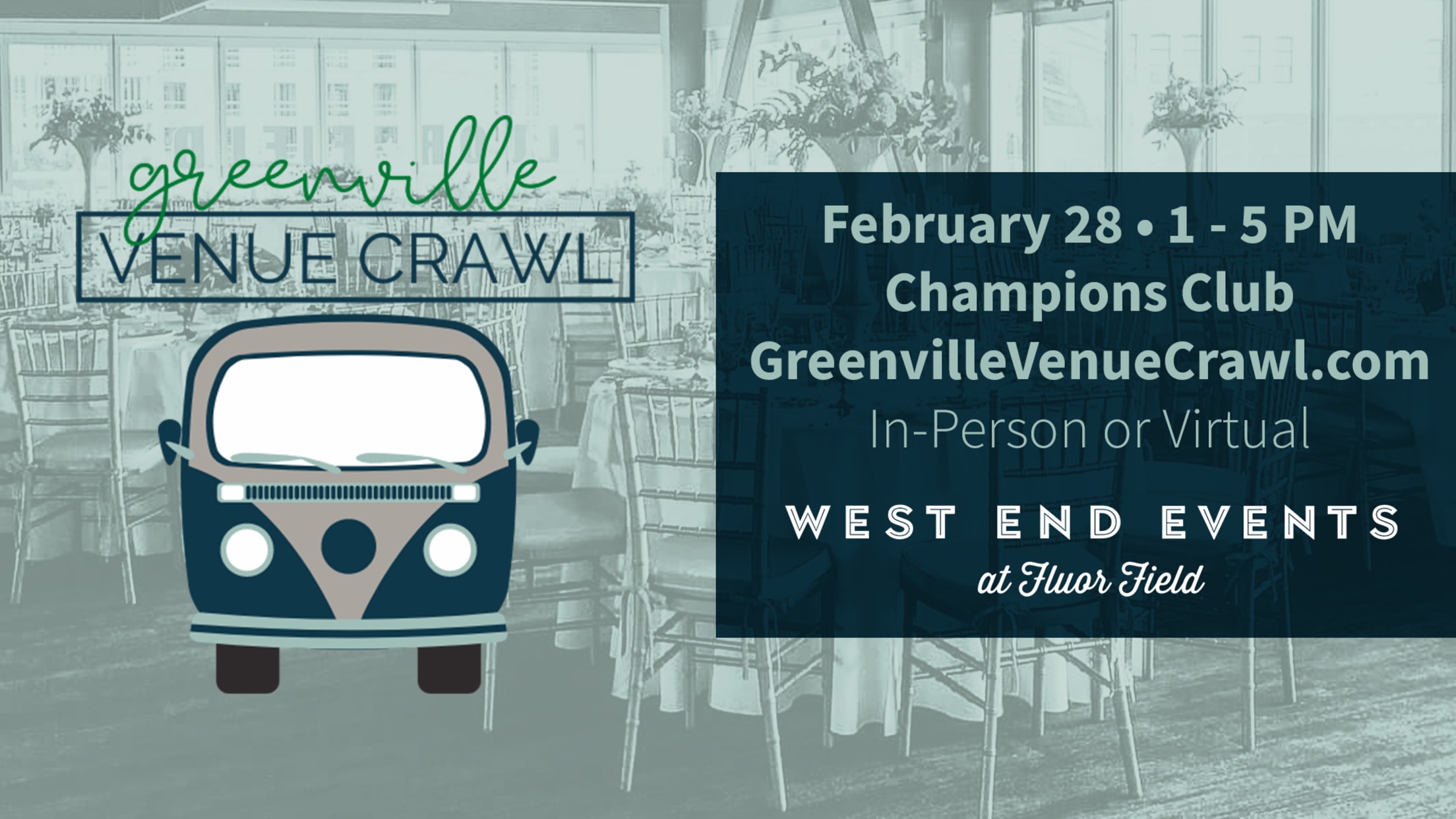 Whether you are planning a wedding, corporate event, gala, festival or a social, the Greenville Venue Crawl, presented by Woodford Reserve, has the event space for you! "Crawl" through 16 of Greenville's most sought after event venues, including Fluor Field at the West End. Stop in from 1 PM –
Whether you are planning a wedding, corporate event, gala, festival or a social, the Greenville Venue Crawl, presented by Woodford Reserve, has the event space for you! "Crawl" through 16 of Greenville's most sought after event venues, including Fluor Field at the West End. Stop in from 1 PM – 5 PM on Sunday, February 28 to tour the unique venues that Fluor Field has to offer, meet the West End Events staff, including our in-house executive chef, and visit with event vendors that can help bring your vision to life.
As part of your tour, each guest will have the chance to sample hors d'oeuvres from our West End Events menu. Enjoy a taste of Shrimp Cocktail Shooters with cocktail sauce, popcorn and cilantro and a poke Bowl with tuna, teriyaki sauce, fresh cut veggies, and sushi rice and a sorbet with balsamic glaze and peach prosecco. Beverages will also be available, featuring a signature cocktail with Woodford Reserve, along with Champagne and bottled water.
Vendors on site in the Champions Club, presented by Hubbell Lighting, will be:
Tickets are $15. Click Here to Purchase
For more information on West End Events at Fluor Field, visit WestEndEventsGVL.com.