Drive and Shorebirds Suspended on Thursday
Teams will play a doubleheader beginning at 4:30 PM on Friday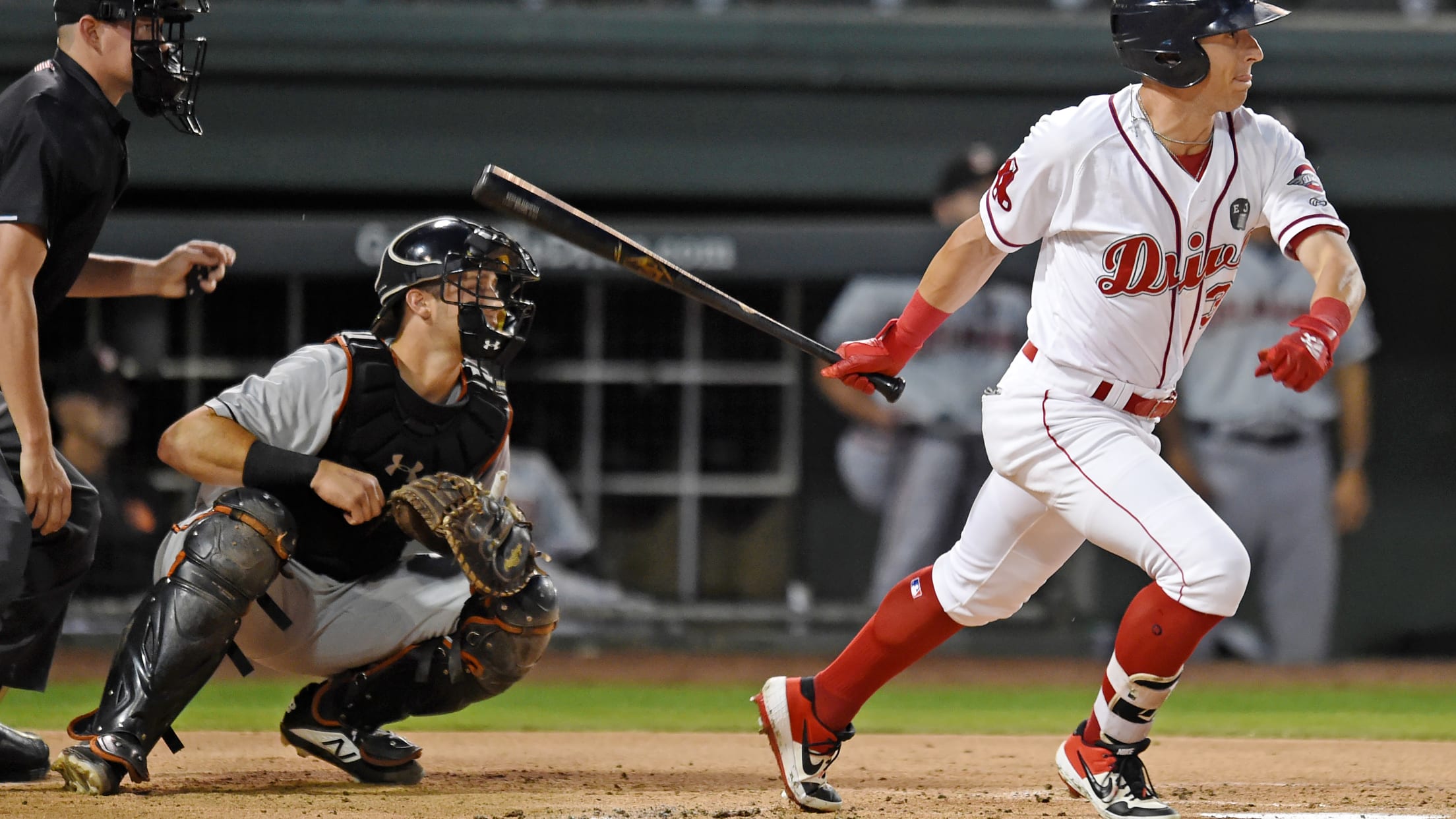 (GWINN DAVIS / GREENVILLE DRIVE)
GREENVILLE, S.C. - Thursday's game at Fluor Field between the Greenville Drive and the Delmarva Shorebirds was suspended after four innings due to inclement weather.The game is scheduled to resume at 4:30 on Friday with the Shorebirds leading 4-0 in the top of the fifth inning as part of a
GREENVILLE, S.C. - Thursday's game at Fluor Field between the Greenville Drive and the Delmarva Shorebirds was suspended after four innings due to inclement weather.
The game is scheduled to resume at 4:30 on Friday with the Shorebirds leading 4-0 in the top of the fifth inning as part of a doubleheader. Game two will start no earlier than 7:05 PM and will be seven innings. Tickets for Friday will be good for both games.
Delmarva scored the only runs of the night, crossing the plate twice in both the third and fourth innings. With two outs and no one on in the third, Zach Watson and Adam Hall hit back-to-back doubles to score one and Johnny Rizer followed with an RBI single to score the second to make it 2-0. Ryan Ogren and Seamus Curran each hit solo home runs in the fourth to extend it to 4-0.
Fans who purchased tickets for Thursday's game at Fluor Field can exchange them at the Main Street Box Office for tickets to any remaining Drive home game in 2019, subject to availability.