FAQs: How COVID-19 Affects the Drive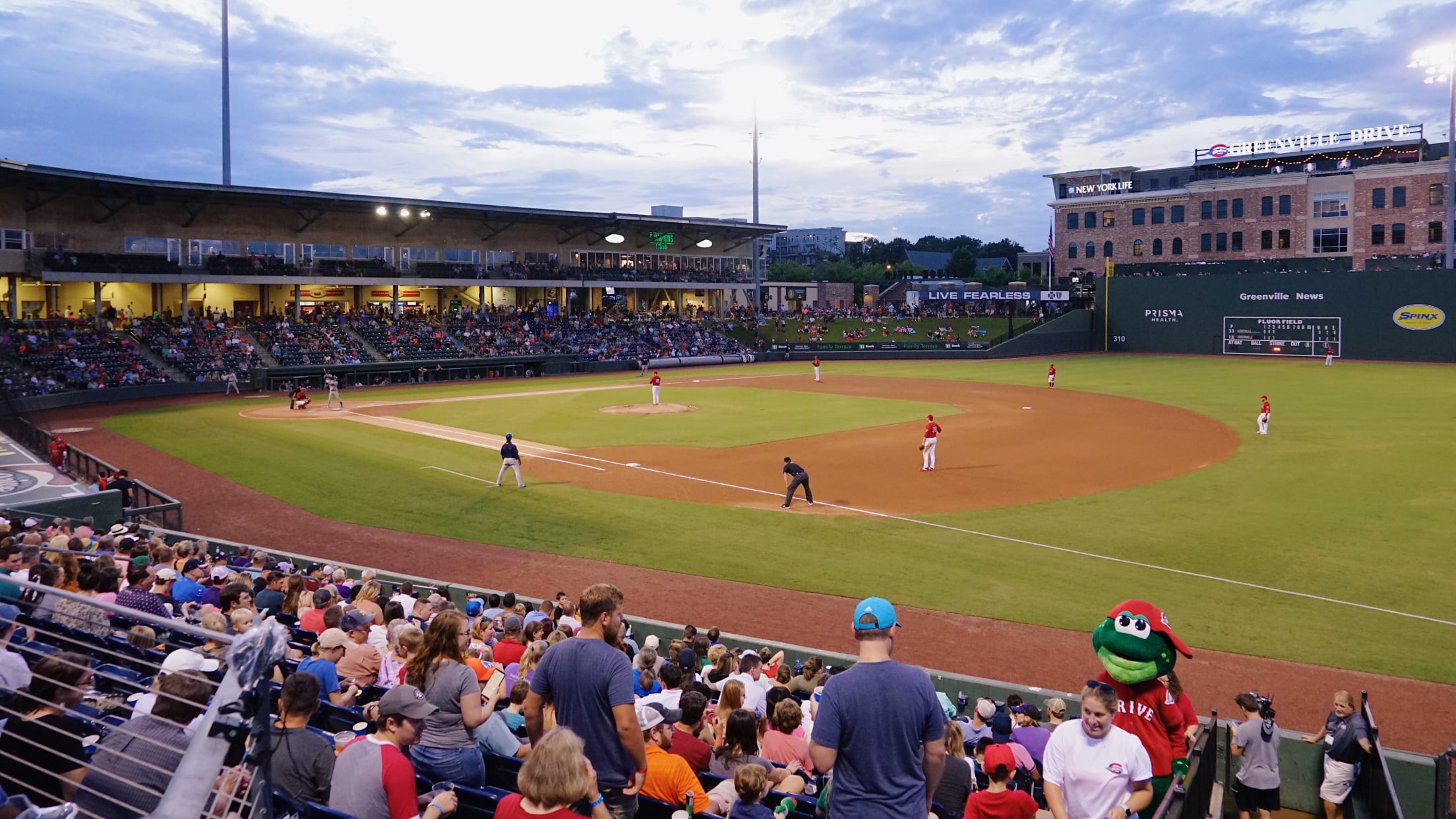 Q. When will the 2020 season start? A. While we don't have an official Opening Day set at this time, we do know that the start of the Drive's 15th Anniversary Season will be delayed. In accordance with the recommendation from the Centers for Disease Control and Prevention (CDC) regarding
Q. When will the 2020 season start?
A. While we don't have an official Opening Day set at this time, we do know that the start of the Drive's 15th Anniversary Season will be delayed. In accordance with the recommendation from the Centers for Disease Control and Prevention (CDC) regarding gatherings of 50 or more people, our partners at MLB and MiLB have committed to an 8-week (starting March 16th) delay. MiLB clubs will be working with MLB to determine our schedule as the situation develops.
Q. How will the schedule change to accommodate the late start?
A. The situation remains very fluid, so we can't say for sure how the schedule will be impacted right now. We will continue to assess the situation and get our team in front of our fans as soon as it is deemed safe to gather at Fluor Field at the West End. The goal is to return to normal operating procedures and maintain as many games as possible.
Q. I'm a Drive Ticket Plan Holder, what does this mean for me?
A. As a Drive Ticket Plan Holder, you always have the exclusive benefit of a great exchange policy. In the event that any games, as part of your respective plan (Full Season, Half Season, or Weekend Plan) are not played, those tickets can be exchanged for another game during the 2020 season.
Q. I've booked an early-season Group Outing or Hospitality area, what does this mean for me?
A. Our Vice President of Sales and Ticket Sales Representatives have begun outreach to anyone that has booked a group outing or hospitality area for the month of April, and home games through mid-May. We'll be working diligently with those customers to reschedule their outing for a later date during the season.
Q. When will Single-Game tickets go on-sale?
A. Single-game tickets for the 2020 season – the Drive's 15th Anniversary Season – will go on-sale at the earliest opportunity once we know our schedule for the season.
Q. Can we still visit the Drive Official Team Store on Main Street, and Fluor Field facilities?
A. We understand that fans want to stock up on gear for the upcoming season, however, in the interest of the health and safety of both our staff and fans, we encourage you to shop our online store at GreenvilleDrive.com. Our full inventory is available online, including the latest Drive and Red Sox gear. Until we have more clarity on the situation, we are happy to offer free standard shipping on all online orders.
Fluor Field at the West End is temporarily closed to all visitors and non-essential employees. We will be consistently reassessing the situation and will re-open the facilities when it is deemed safe.
Q. Where can I find updates on how the Drive are responding to the situation?
A. We will be updating this page with any adjustments to our policies. These updates will also be posted on our social channels. We encourage you to follow those channels to get the most up-to-date information and reach out with any questions that you may have.