Skate with the Drive at Ice on Main Thursday, December 5th
Complimentary skating for the first 60 people from 6-8 PM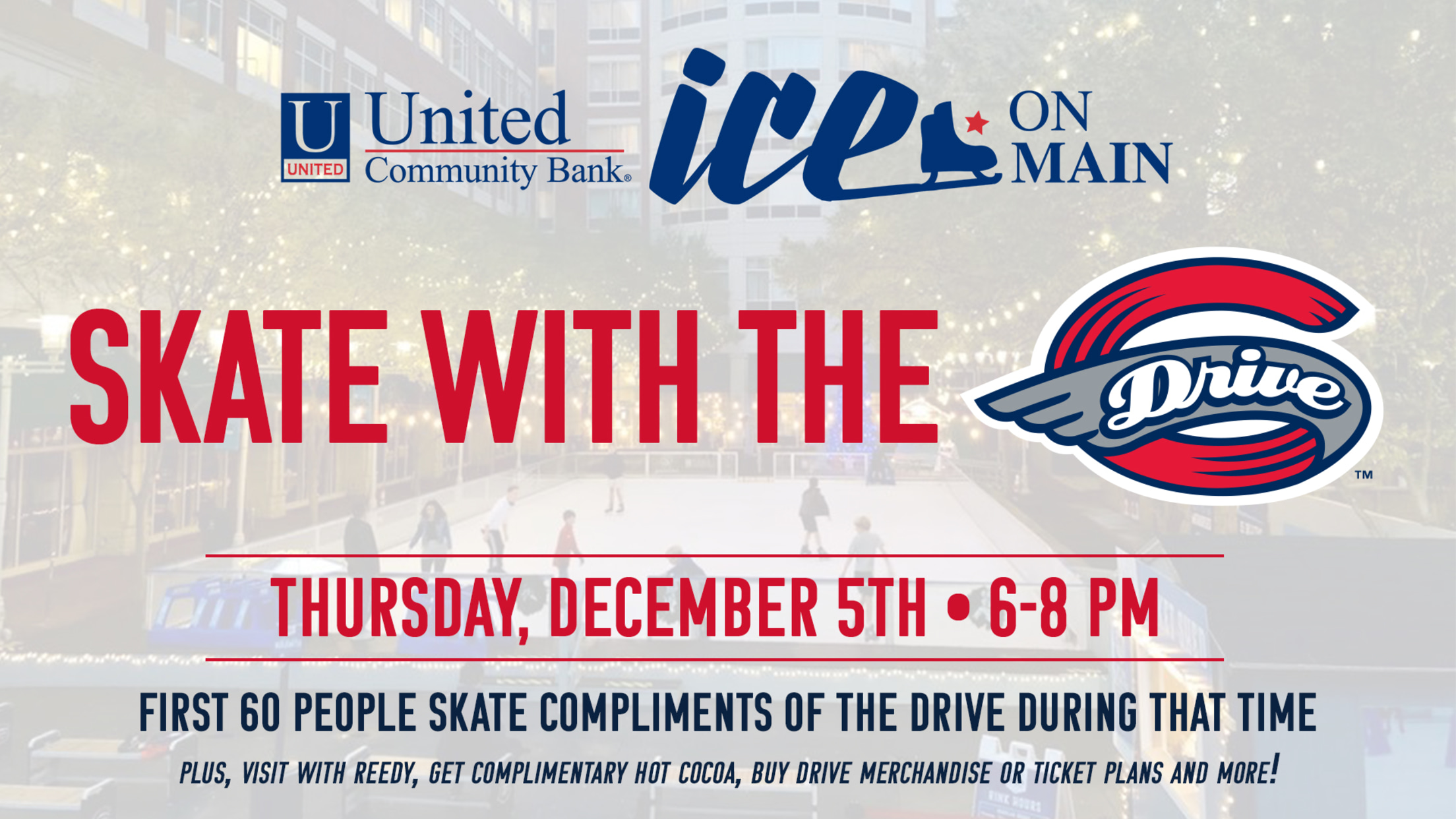 Come Skate with the Drive at United Community Bank Ice on Main on Thursday, December 5th from 6-8 PM. The first 60 people will receive complimentary skating during that time, as well as complimentary hot cocoa.Reedy Rip'It will be on-hand to join in the fun! Plus, Drive merchandise, 2020 ticket
Come Skate with the Drive at United Community Bank Ice on Main on Thursday, December 5th from 6-8 PM. The first 60 people will receive complimentary skating during that time, as well as complimentary hot cocoa.
Reedy Rip'It will be on-hand to join in the fun! Plus, Drive merchandise, 2020 ticket plans and our Holiday Experience Packs will be available for purchase.
Join us for a great night at Ice on Main, located in Downtown Greenville at 206 S Main St, Greenville, South Carolina 29601.
[Empty Body]