The ZOOperstars! Coming to Fluor Field July 24th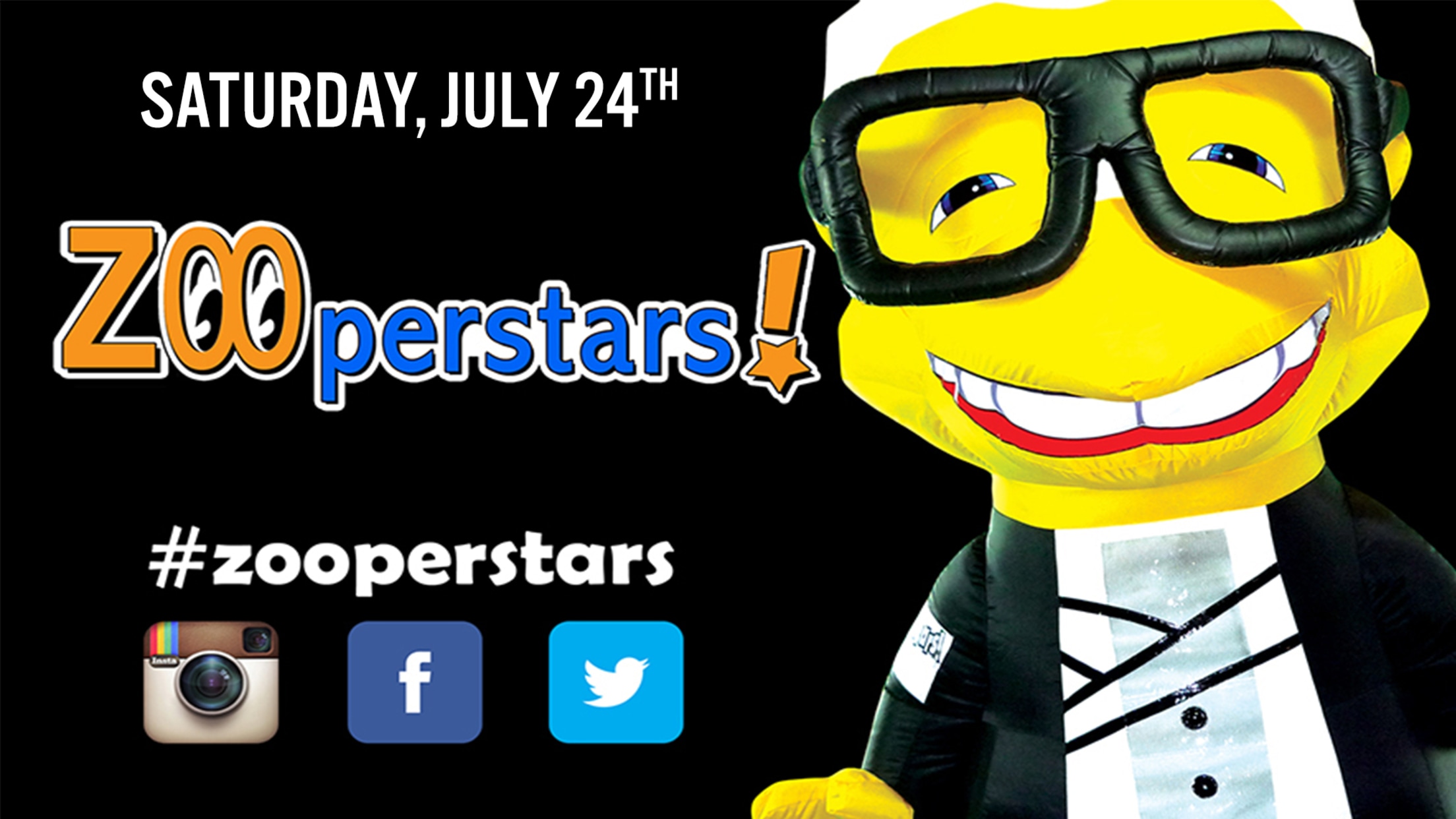 The wacky and zany ZOOperstars! will be performing at Fluor Field on Saturday, July 24th as the Drive take on the Greensboro Grasshoppers (High-A affiliate of the Pittsburgh Pirates). For years, the ZOOperstars! have entertained fans of all ages with hilarious inflatable characters such as Harry Canary, Tommy Laswordfish, Clammy
The wacky and zany ZOOperstars! will be performing at Fluor Field on Saturday, July 24th as the Drive take on the Greensboro Grasshoppers (High-A affiliate of the Pittsburgh Pirates).
For years, the ZOOperstars! have entertained fans of all ages with hilarious inflatable characters such as Harry Canary, Tommy Laswordfish, Clammy Sosa, Shark McGwire, and many more.
The ZOOperstars! combine synchronized dance routines, acrobatics, tricks, and comedy, for a hilarious and memorable show.
The ZOOperstars! are a truly unique act offering recognizable names that create interest on many levels. Currently, the ZOOperstars! perform at more than 200 events a year including NCAA Divison I, II, III and NAIA basketball, major and minor league baseball, major and minor league hockey, NASCAR, and more. For additional information about the ZOOperstars! visit their website at www.zooperstars.com