Davidson Stellar in Debut, but Stripers Stifled in Scranton
Tucker Davidson tosses 5.0 one-run innings in Gwinnett's 3-1 loss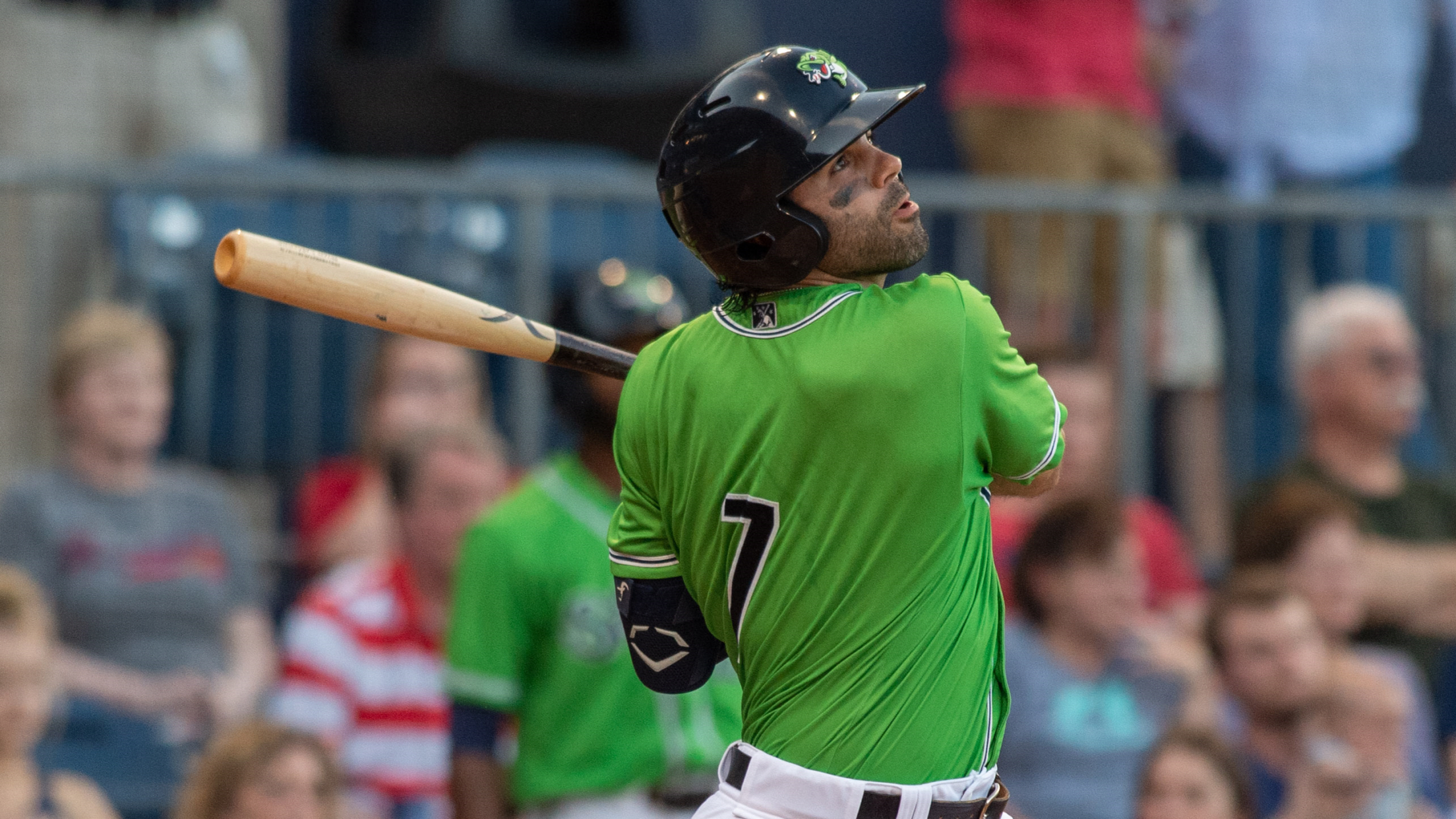 Ryan LaMarre went 2-for-3 on Saturday to extend his on-base streak to 20 games. (Bernie Connelly)
MOOSIC, PA - The Scranton/Wilkes-Barre RailRiders (65-53) broke a 1-1 tie with two runs in the eighth inning and handed the Gwinnett Stripers (68-49) a 3-1 loss on Saturday night in game two of a three-game series at PNC Field. Atlanta Braves' No. 13 prospect Tucker Davidson allowed one unearned
MOOSIC, PA - The Scranton/Wilkes-Barre RailRiders (65-53) broke a 1-1 tie with two runs in the eighth inning and handed the Gwinnett Stripers (68-49) a 3-1 loss on Saturday night in game two of a three-game series at PNC Field. Atlanta Braves' No. 13 prospect Tucker Davidson allowed one unearned run over 5.0 innings in his Triple-A debut.
Scoring Recap: The Stripers got their only run in the first inning as Drew Waters led off the game with a double and scored on a sacrifice fly to right by Lucas Duda. The RailRiders tied the game at 1-1 in the fifth as Clint Frazier drove in Billy Burns from third with ground out to short. In the seventh, with Wes Parsons pitching, Ryan McBroom stroked an RBI double to left to put the RailRiders ahead 2-1. McBroom then scored from third as Mandy Alvarez hit into a double play.
Stripers Stats: Davidson allowed only two hits and one unearned run over 5.0 innings in his Stripers debut. He walked two and struck out four. Parsons (L, 2-3) went the final 3.0 innings with two earned runs on three hits. Ryan LaMarre went 2-for-3 with a double, and Waters went 1-for-4 with a double and a run.
RailRiders Stats:Josh Maciejewski, also making his Triple-A debut, worked 6.0 innings with five hits and one earned run. He walked one and struck out six. Kaleb Ort (W, 4-0) went 1.2 scoreless innings with two strikeouts. J.P. Feyereisen (S, 7) pitched 1.1 innings with three walks and two strikeouts. McBroom went 2-for-3 with a double and an RBI.
Postgame Notes: LaMarre's multi-hit effort extended his on-base streak to 20 games. He is batting .360 on the streak dating back to July 6. Waters has hit safely in four of five games since joining Gwinnett, batting .348. Despite the loss, the Stripers maintain a 2.5-game lead over Durham for first place in the International League South Division.
Next Game (Sunday, August 11): Gwinnett at Scranton/Wilkes Barre, 1:05 p.m. at PNC Field. RHP Ian Anderson (0-1, 15.00 ERA) for the Stripers vs. RHP Deivi Garcia (1-2, 6.26 ERA) for the RailRiders. Radio Broadcast: 12:50 p.m. on 97.7 and 93.5 FM "The Other Side of the River."