Five Gwinnett Alums Set to Play in Korean Baseball Organization
KBO to start regular season in empty stadiums on May 5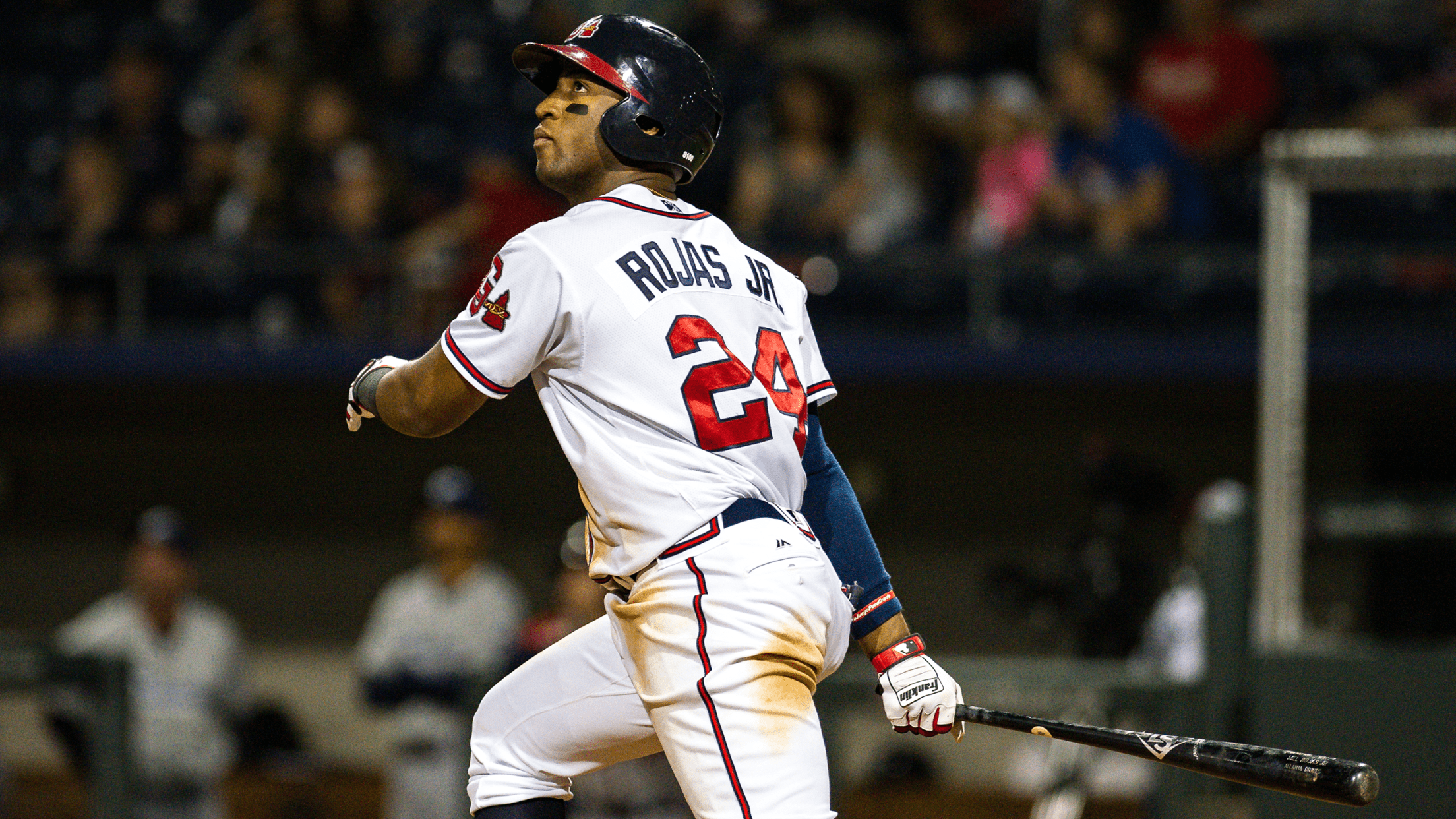 Mel Rojas Jr., an outfielder with Gwinnett from 2016-17, has hit .310 with 85 home runs and 274 RBIs in 369 games with KT Wiz since joining the KBO. (Will Fagan)
Professional baseball is currently at a worldwide stand-still due to the COVID-19 pandemic, but not in South Korea, where the Korean Baseball Organization (KBO) is wrapping up its preseason this week. On May 5, the KBO will end a month-long delay and begin its 2020 regular season with five games
Professional baseball is currently at a worldwide stand-still due to the COVID-19 pandemic, but not in South Korea, where the Korean Baseball Organization (KBO) is wrapping up its preseason this week. On May 5, the KBO will end a month-long delay and begin its 2020 regular season with five games in empty stadiums.
All 10 KBO teams – the Hanwha Eagles, Kia Tigers, Kiwoom Heroes, KT Wiz, LG Twins, Lotte Giants, NC Dinos, Samsung Lions, SK Wyverns, and defending champion Doosan Bears – are comprised mainly of South Korea natives. However, there is also a group of 30 "foreign players" who have signed KBO contracts after starting their careers in affiliated Minor League Baseball and Major League Baseball. Some of these players are hoping that standout performances in the KBO can create a path to – or back to – the Majors, following the examples of players like Washington Nationals first baseman Eric Thames (NC Dinos from 2014-16) and Milwaukee Brewers pitcher Josh Lindblom (Lotte Giants from 2015-17, Doosan Bears from 2018-19).
Five of these "foreign players" have spent time in a Gwinnett uniform, including two since the dawn of the Stripers era. Here is a closer look at each one: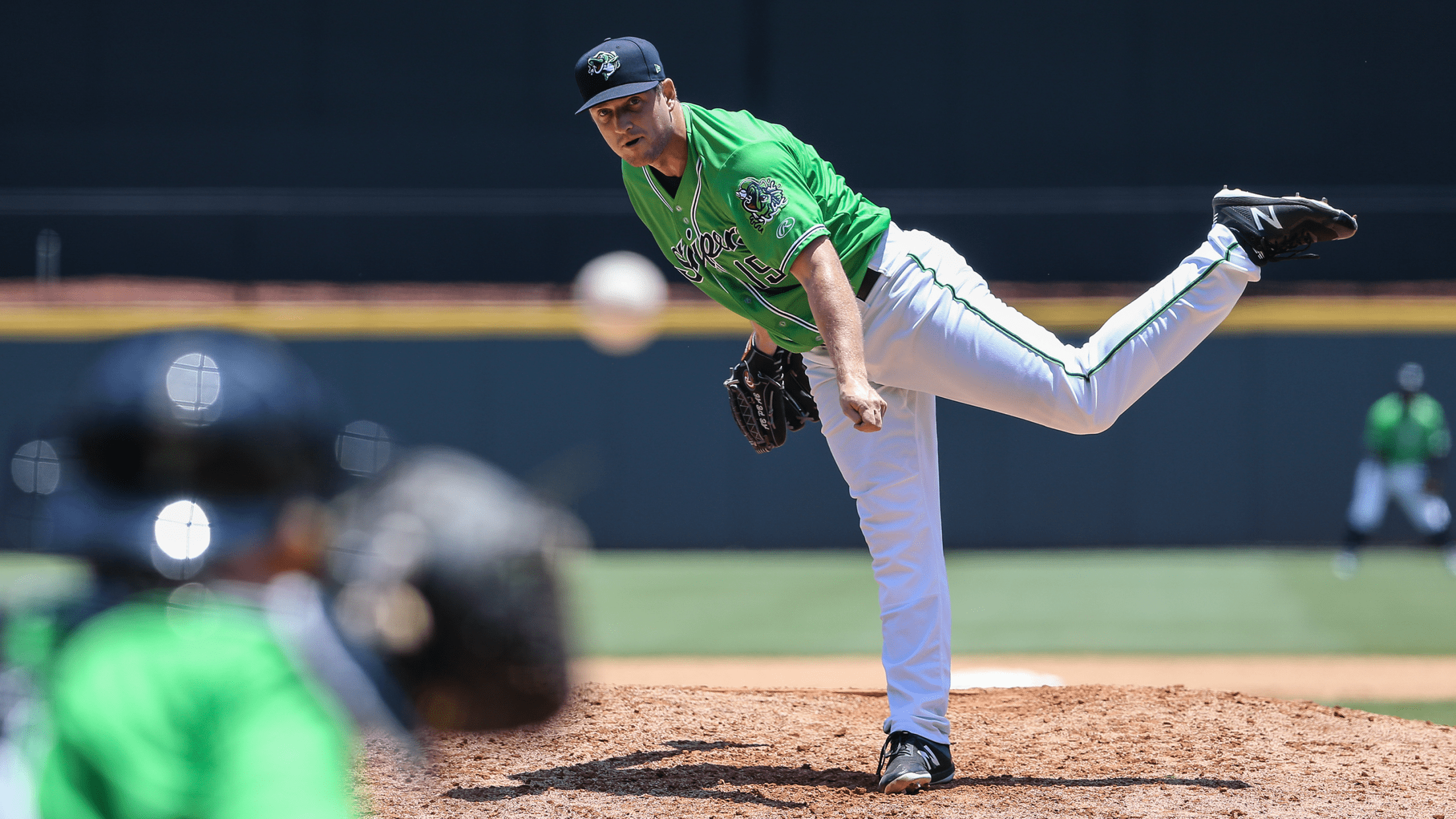 Chad Bell (2018) – Pitcher, Hanwha Eagles
The 31-year-old left-hander enters his second season with Hanwha after going 11-10 with a 3.50 ERA in 29 starts in 2019. He signed with the Eagles following the 2018 season, a year in which he split time between both the Detroit Tigers and Atlanta Braves organizations.
Bell opened 2018 with the Tigers, going 0-1 with an 8.59 ERA in three Major League relief appearances before being designated for assignment on May 12. After being claimed off waivers by the Braves on May 15, he joined the Stripers and went 2-3 with a 6.22 ERA in 28 games (1 start). Originally selected by the Texas Rangers in the 14th round in 2009, Bell reached the Majors with Detroit in 2017 and 2018, combining to go 0-4 with a 7.11 ERA in 31 games (4 starts).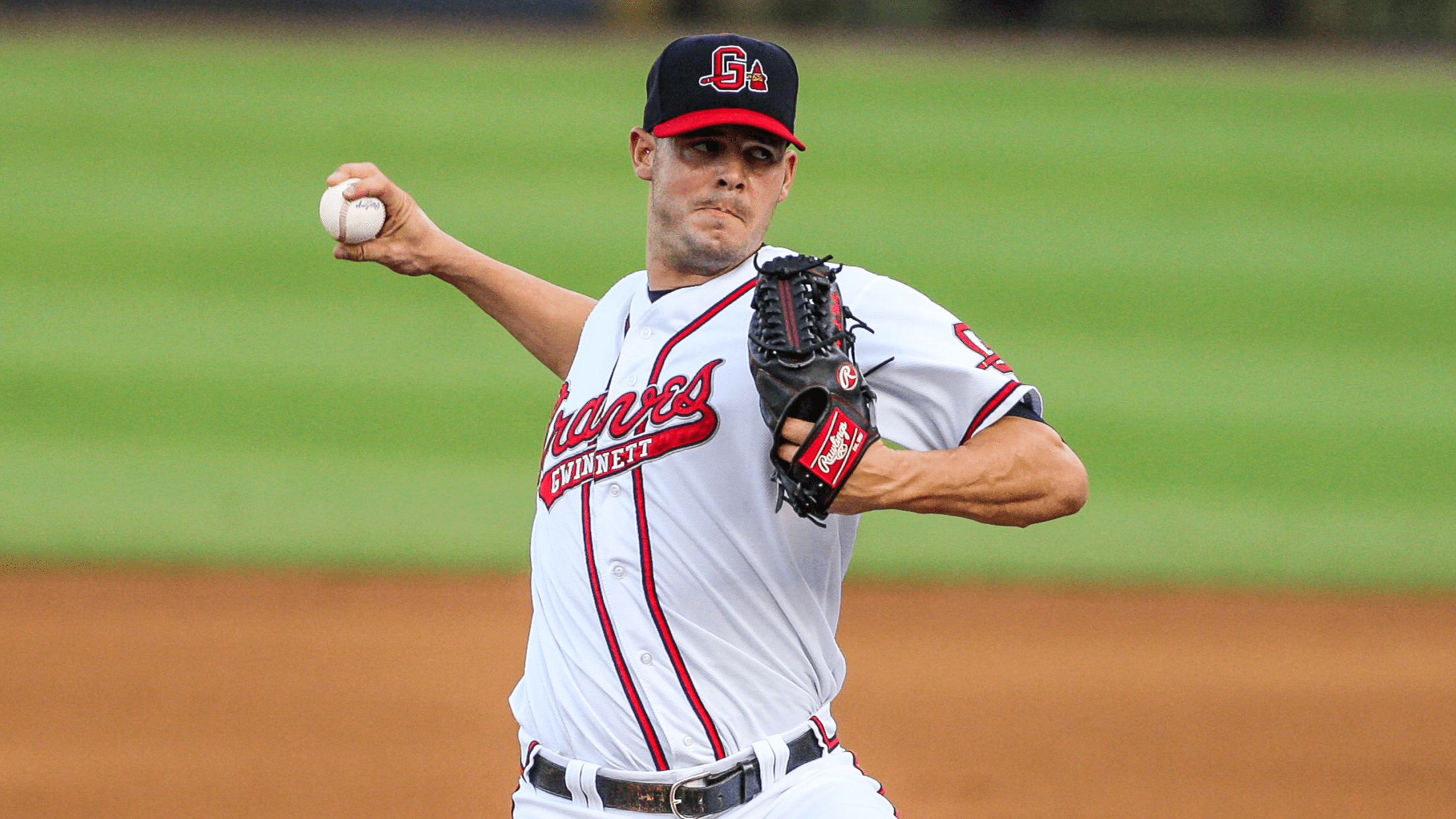 Jake Brigham (2015) – Pitcher, Kiwoom Heroes
The 32-year-old right-hander is a KBO veteran, entering his third season in the circuit in 2020. He has made 83 appearances (82 starts) with the Nexen/Kiwoom Heroes since 2017, going 34-18 with a 3.72 ERA and 403 strikeouts in 501.1 innings. Last season was his best of the three as he ranked seventh in the league in ERA (2.96) while going 13-5 in 28 starts.
A sixth-round selection by the Texas Rangers in 2006, Brigham signed a minor league deal with Atlanta in 2014 and passed through Gwinnett (4-1, 4.50 ERA in 8 games, 3 starts) on his way to a Major League debut with the Braves in 2015 (0-1, 8.64 ERA in 12 games). That cup-of-coffee was also his last time pitching stateside, as he signed with Rakuten of the Japan Pacific League in 2016 before moving to the KBO a year later.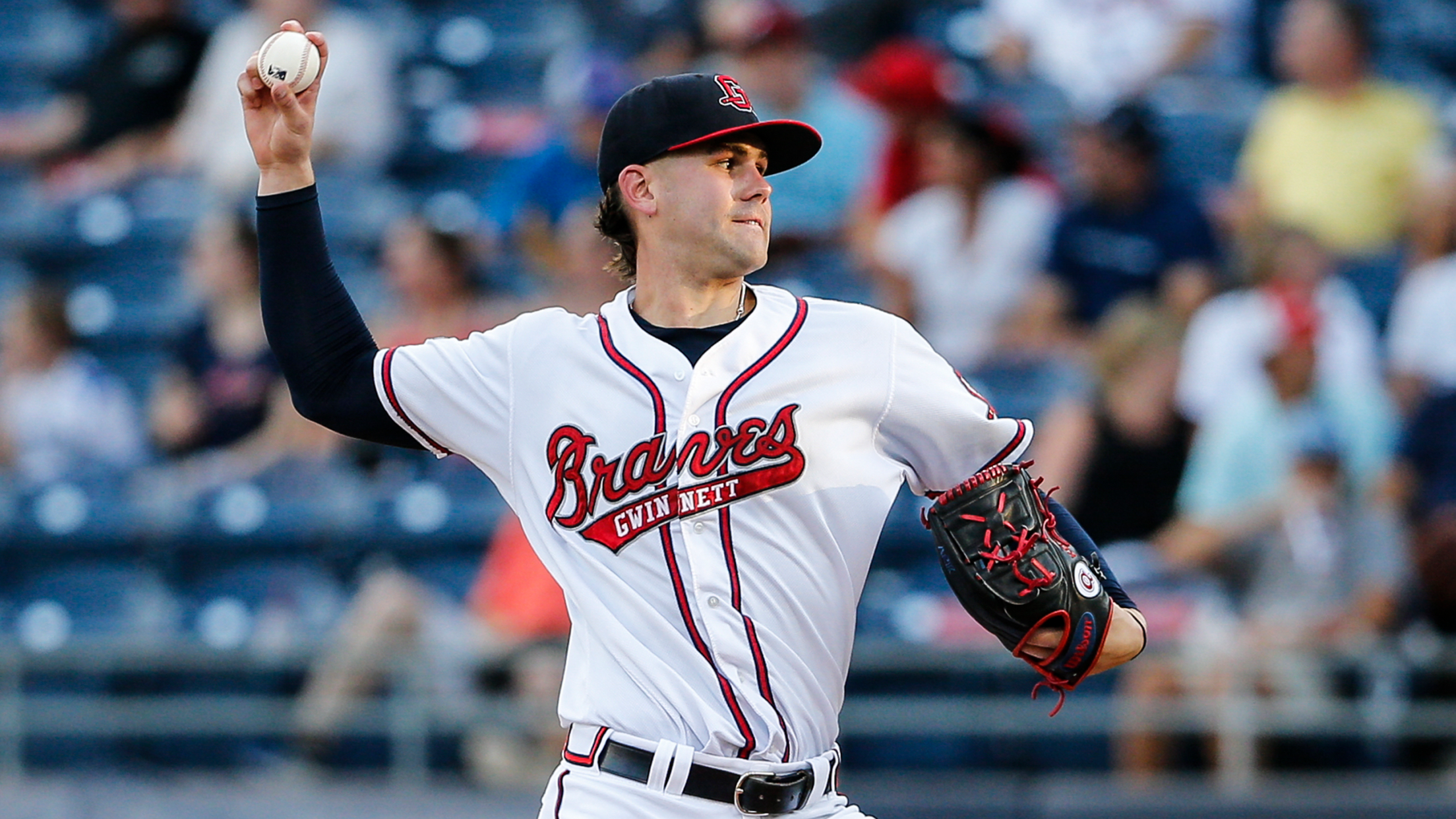 Casey Kelly (2016) – Pitcher, LG Twins
The former first-round pick of the Boston Red Sox (30th overall in 2008) made a splash in his first year in the KBO in 2019, posting the league's fourth-lowest ERA of 2.55 while going 14-12 over 29 starts with the LG Twins.
The 30-year-old right-hander ventured overseas following a nine-year career in affiliated baseball that included Major League stints with the San Diego Padres in 2012 (2-3, 6.21 ERA in 6 starts) and 2015 (0-2, 7.94 ERA in 3 games, 2 starts), the Braves in 2016 (0-3, 5.82 ERA in 10 games, 1 start), and the San Francisco Giants in 2018 (0-3, 3.04 ERA in 7 games, 3 starts). After being acquired by Atlanta in the deal that sent catcher Christian Bethancourt to the Padres on December 10, 2015, Kelly logged 15 games (12 starts) with Gwinnett in 2016, going 3-6 with a 3.53 ERA.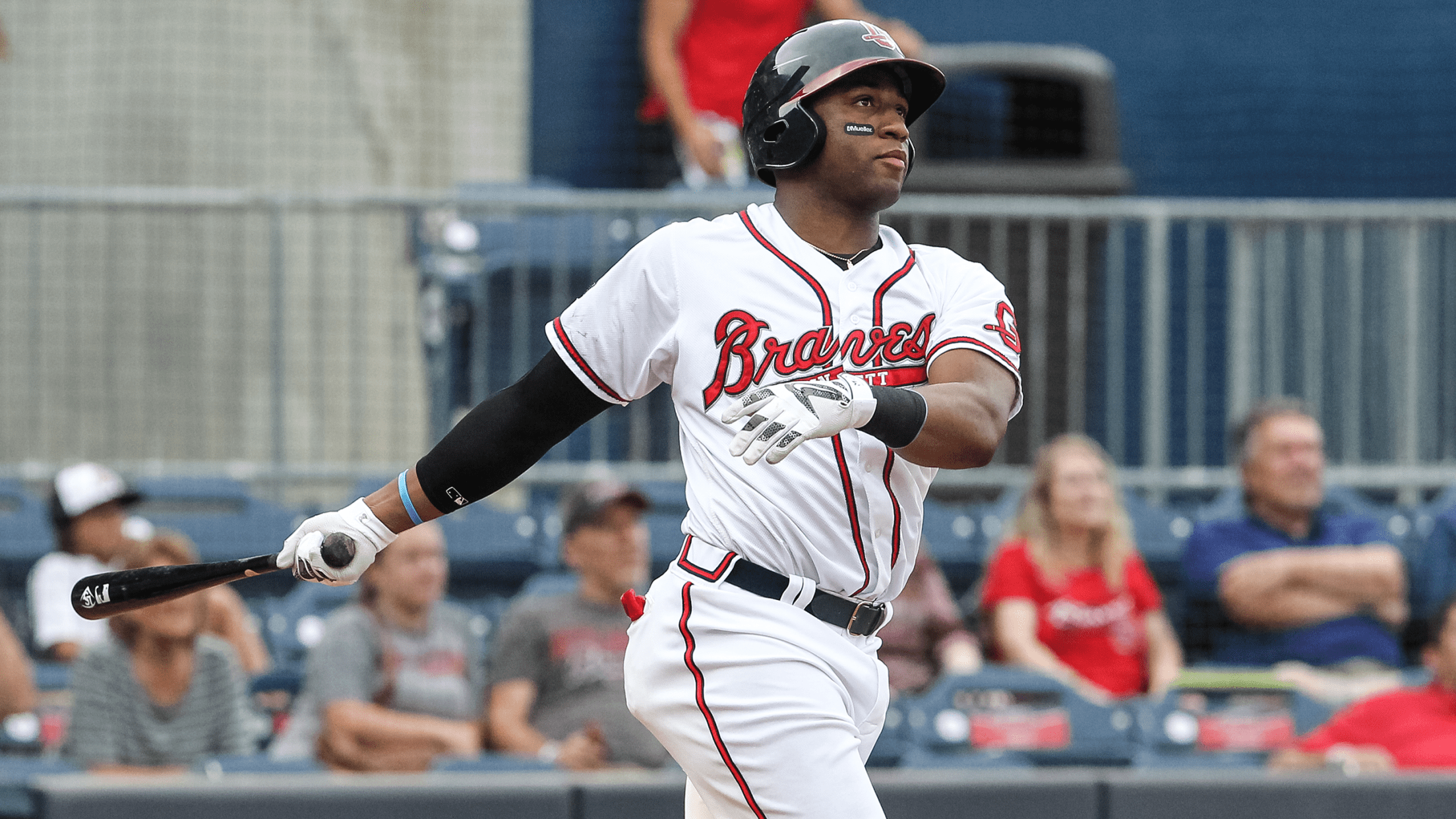 Mel Rojas Jr. (2016-17) – Outfielder, KT Wiz
The 29-year-old switch-hitting outfielder has been one of the KBO's top power hitters since signing with the KT Wiz in the middle of the 2017 season. He has combined to slash .310/.377/.561 while tallying 87 doubles, seven triples, 85 home runs, 234 runs, 274 RBIs, and 27 stolen bases in 369 games across three seasons, and has ranked among the league's top two in total bases in each of the last two years (2nd with 333 in 2018, T-2nd with 276 in 2019).
Originally selected by the Pittsburgh Pirates in the third round in 2010, Rojas Jr. was traded to Atlanta in exchange for cash on May 9, 2016 and joined Gwinnett in June. He was an instrumental part of the G-Braves' run to the International League South Division title, batting .270 with 26 extra-base hits, 34 RBIs, and nine stolen bases in 64 regular-season games and .353 with three extra-base hits, three RBIs, and two stolen bases in eight postseason games. Rojas Jr. returned to Gwinnett for 54 games in 2017 (.259, 13 doubles, six homers, 31 RBIs) before joining the KT Wiz. Though he has never reached the Majors, he holds the distinction of being the only Gwinnett player ever to homer from both sides of the plate in the same game, doing so on July 7, 2016 at Charlotte.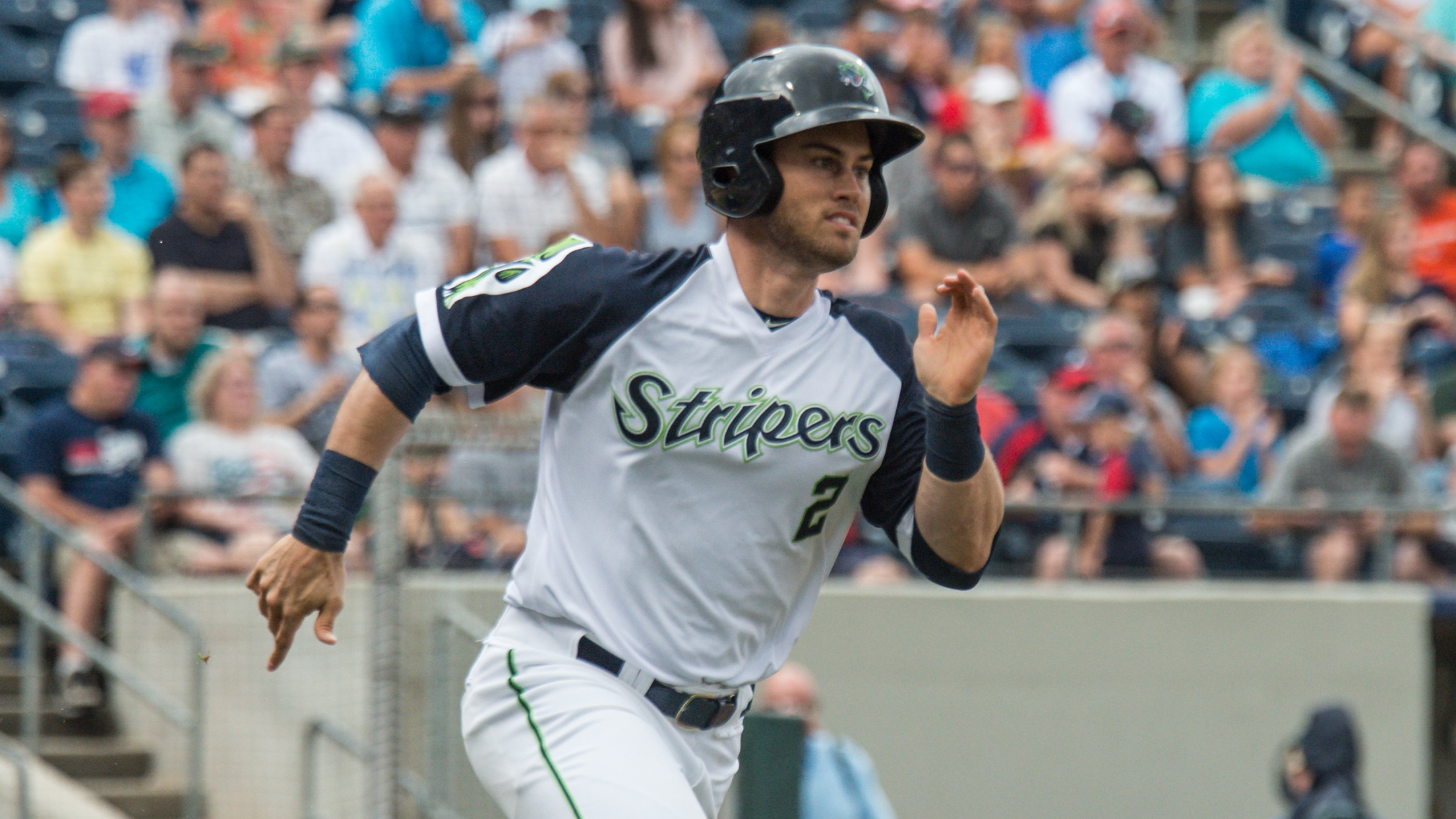 Preston Tucker (2018) – Outfielder, Kia Tigers
The 29-year-old outfielder opened 2019 with Triple-A Charlotte of the Chicago White Sox organization before leaving for the KBO. In 95 games with Kia, he slashed .311/.381/.479 with 33 doubles, nine homers, 50 runs, and 50 RBIs.
Houston's seventh-round pick in 2012, Tucker reached the Majors with the Astros in 2015 (.243, 13 homers, 33 RBIs in 98 games) and 2016 (.164, four homers, eight RBIs in 48 games) before joining Atlanta in a December 2017 trade. A wild 2018 campaign saw him make the Braves Opening Day roster, get optioned to Gwinnett in June, be included in a July 31 trade deadline deal with the Cincinnati Reds that netted Adam Duvall, and go right back to the Braves in a September 2 cash considerations trade. In 16 total games with the Stripers, he batted .250 with four doubles, one triple, seven runs, and six RBIs. Over 243 career MLB games with the Astros, Braves, and Reds, he's a .222 hitter with 23 homers and 41 RBIs.
The KBO's 2020 regular season begins on Tuesday, May 5 with five games: Doosan Bears vs. LG Twins, Hanwha Eagles vs. SK Wyverns, NC Dinos vs. Samsung Lions, Lotte Giants vs. KT Wiz, and Kiwoom Heroes vs. Kia Tigers. For more information on the KBO, visit the league's official English-language website, eng.koreabaseball.com.