Stripers, Nashville Sounds Canceled on Wednesday
Game canceled due to rain, will not be made up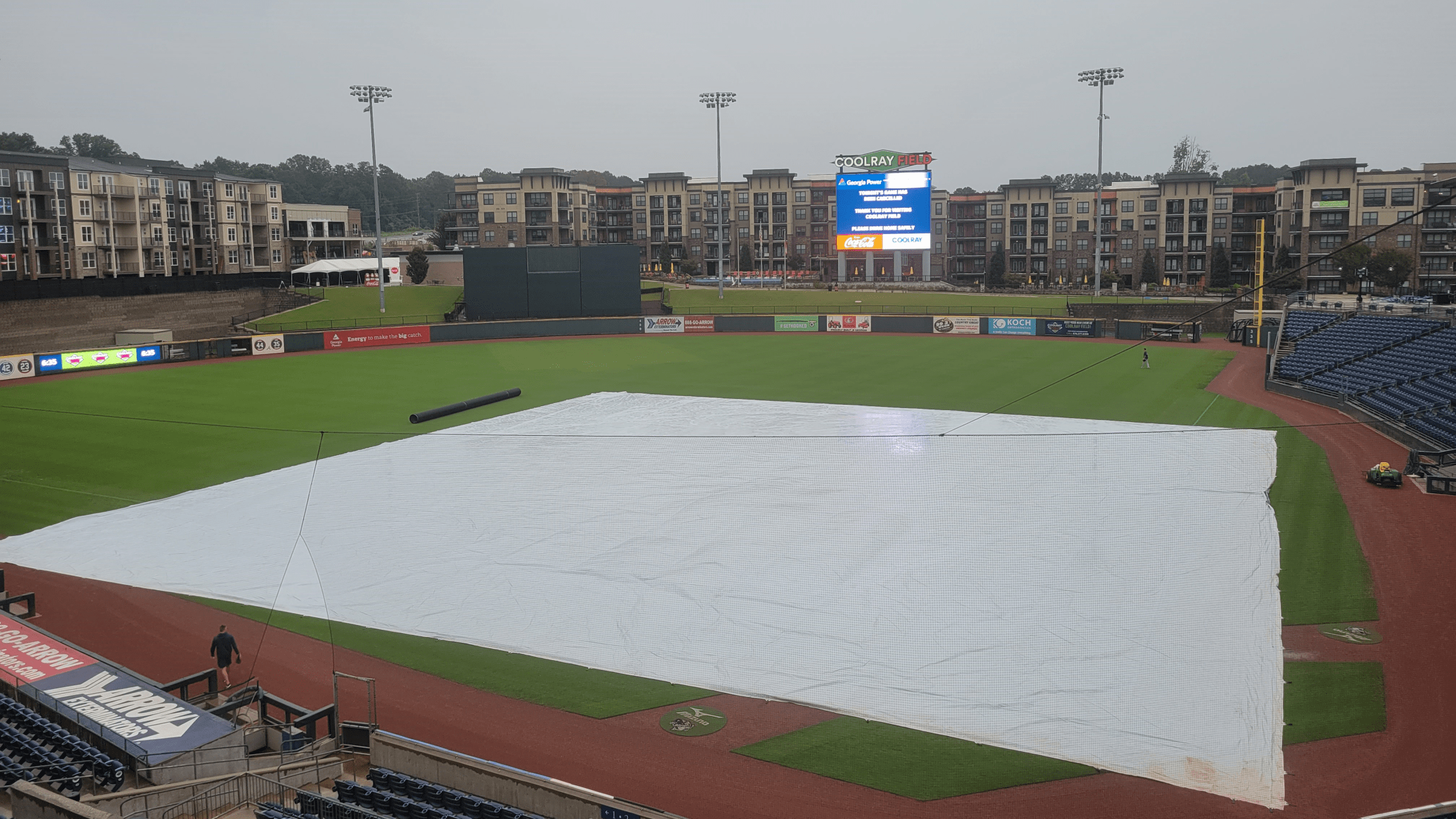 Tonight's game between Gwinnett and Nashville has been canceled due to rain. (Collin Perry/Gwinnett Stripers)
LAWRENCEVILLE, Ga. – Tonight's 7:05 p.m. game between the Gwinnett Stripers and the Nashville Sounds at Coolray Field has been canceled due to rain. The game will not be made up. The Stripers and Sounds are set to play a regular nine-inning game tomorrow night, first pitch scheduled for 7:05
LAWRENCEVILLE, Ga. – Tonight's 7:05 p.m. game between the Gwinnett Stripers and the Nashville Sounds at Coolray Field has been canceled due to rain. The game will not be made up.
The Stripers and Sounds are set to play a regular nine-inning game tomorrow night, first pitch scheduled for 7:05 p.m.
Tickets for tonight's game may be exchanged for any remaining 2021 regular-season home game by emailing [email protected]. Tickets for all remaining regular-season home games are on sale now at GoStripers.com.