Stripers Postponed Wednesday in Durham
Game to be made up as part of a doubleheader on Thursday, September 23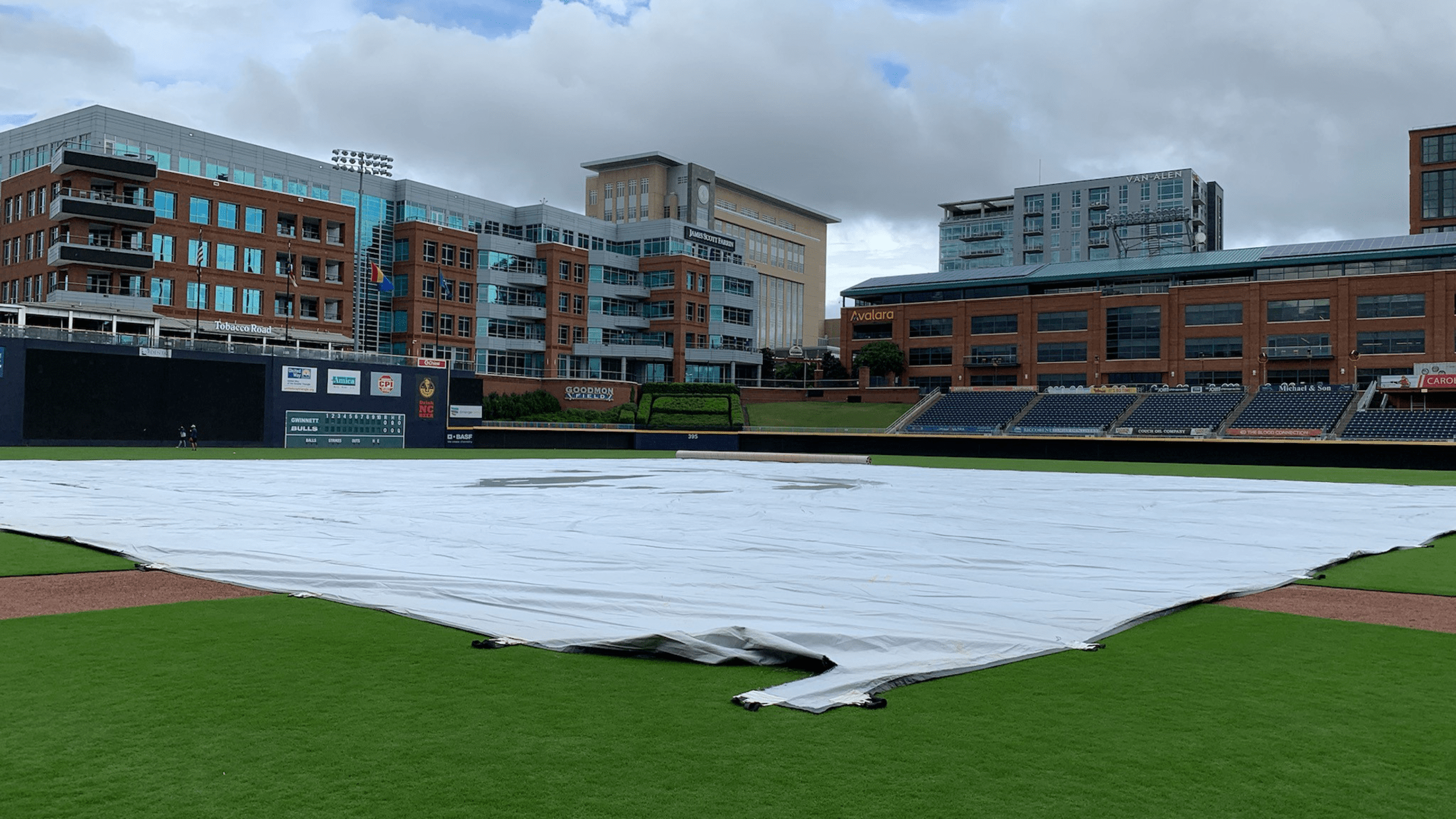 The Gwinnett Stripers' game at Durham tonight has been postponed due to rain. It will be made up as part of a doubleheader beginning at 5:35 p.m. tomorrow night. (Dave Lezotte/Gwinnett Stripers)
DURHAM, N.C. – Tonight's 6:35 p.m. game between the Gwinnett Stripers and Durham Bulls at Durham Bulls Athletic Park has been postponed due to rain. The game is set to be made up as part of a doubleheader on Thursday, September 23. The first of two seven-inning games will start
DURHAM, N.C. – Tonight's 6:35 p.m. game between the Gwinnett Stripers and Durham Bulls at Durham Bulls Athletic Park has been postponed due to rain.
The game is set to be made up as part of a doubleheader on Thursday, September 23. The first of two seven-inning games will start at 5:35 p.m. The radio broadcast begins at 5:20 p.m. on MyCountry993.com.
Next Home Game (Wednesday, September 29): Gwinnett vs. Jacksonville, 11:05 a.m. at Coolray Field (Education Day, the Stripers will welcome area students to take in a matinee game in a fun and educational environment). Tickets are on sale now at GoStripers.com.