Top Five: Father's Day Performances
Five Gwinnett players who shined on Father's Day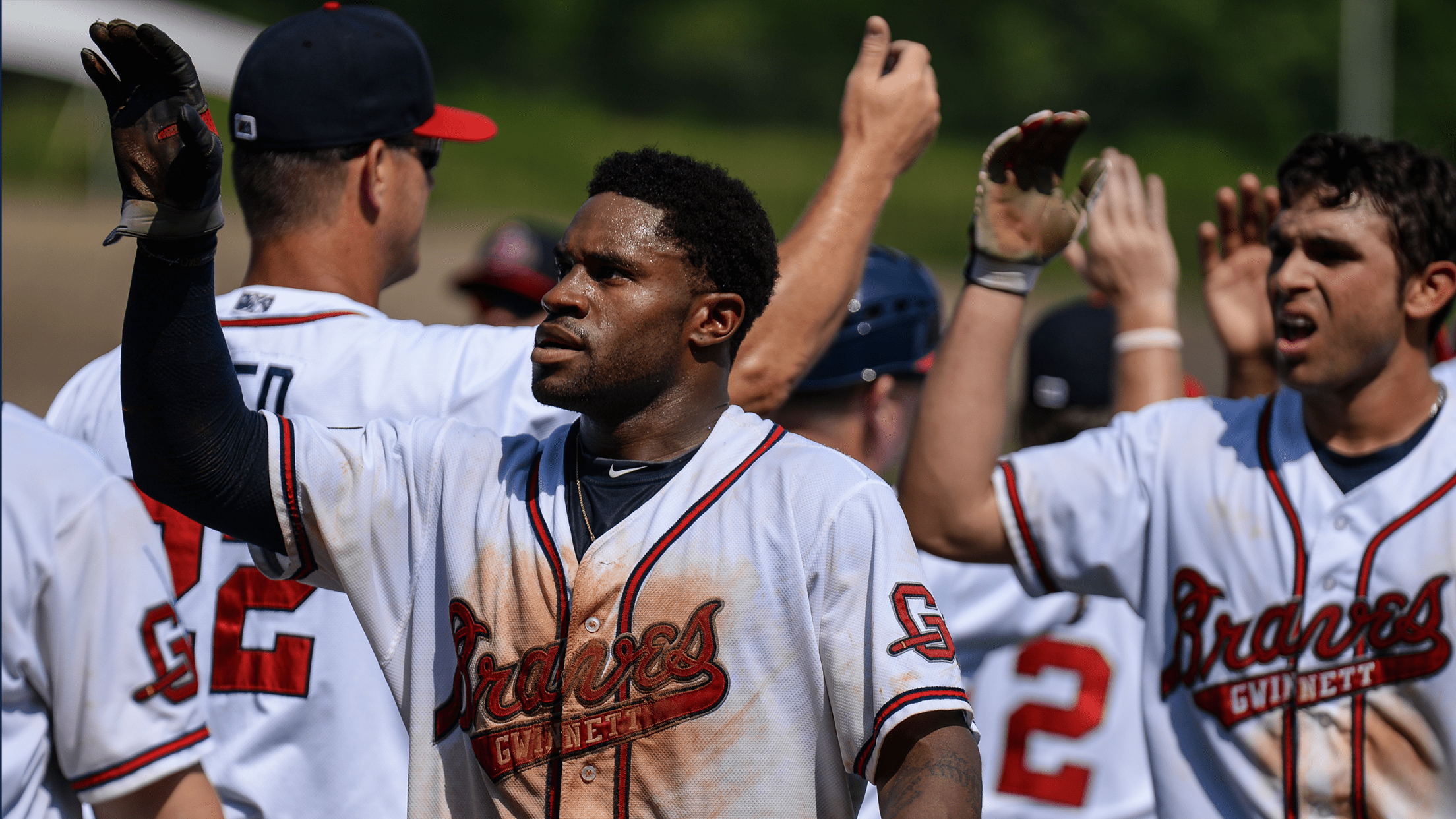 Eric Young Jr. celebrates after delivering the walk-off hit in a 6-5 win vs. Pawtucket on June 21, 2015. (Chris Roughgarden)
As the summer continues to roll on, so does our look back at some of the top Gwinnett player performances from holiday games during the team's 11-year history. After recapping our Mother's Day and Memorial Day top five, it's time to dive into the five players who most stood out
As the summer continues to roll on, so does our look back at some of the top Gwinnett player performances from holiday games during the team's 11-year history. After recapping our Mother's Day and Memorial Day top five, it's time to dive into the five players who most stood out on Father's Day.
Gwinnett carries a 4-7 record on Father's Day, with a 2-2 record at home since 2009. The club won its first two Father's Day games in 2009 and 2010 before dropping four straight from 2011-14.
June 21, 2009 – Won 6-3 (10) at Louisville
June 20, 2010 – Won 7-4 vs. Syracuse
June 19, 2011 – Lost 2-1 vs. Durham
June 17, 2012 – Lost 6-2 vs. Columbus
June 16, 2013 – Lost 6-3 at Rochester
June 15, 2014 – Lost 9-4 at Indianapolis
June 21, 2015 – Won 6-5 vs. Pawtucket
June 19, 2016 – Lost 1-0 at Scranton-Wilkes/Barre
June 18, 2017 – Lost 9-3 at Columbus
June 17, 2018 – Won 4-2 at Durham
June 16, 2019 – Lost 7-6 at Syracuse
The Stripers were scheduled to conclude a four-game series against the Charlotte Knights today at Coolray Field on what was supposed to be a day filled with baseball and a special Father's Day BBQ at the ballpark. Instead, here is a look back at our top five Father's Day performances.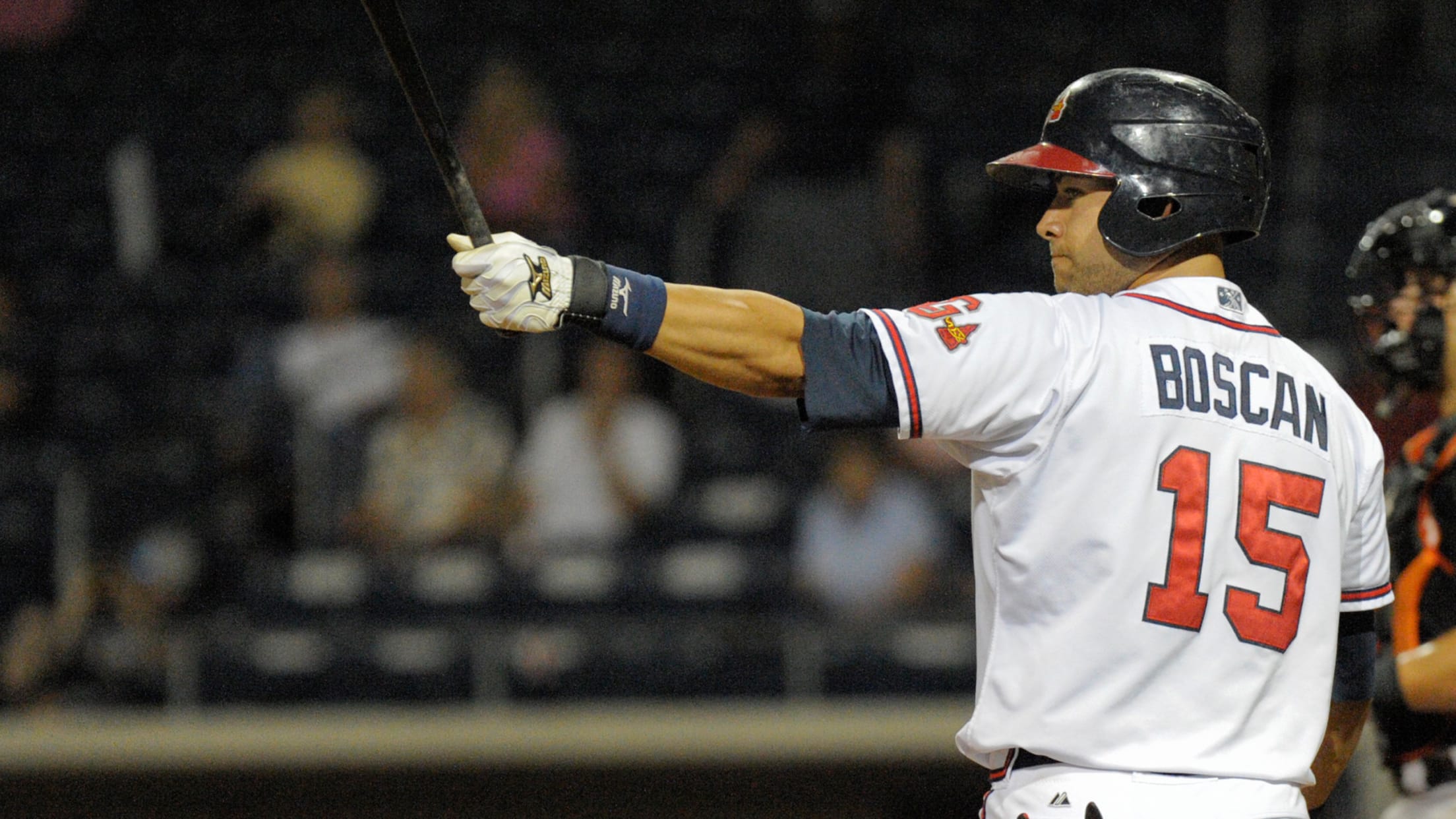 5. J.C. Boscan (2010)
Boscan and the G-Braves got off to a quick start in their Father's Day game on June 20, 2010 against Syracuse. With Gwinnett up 3-0 entering the bottom of the third inning, Josh Anderson drew a two-out walk and came around to score on a Luis Bolivar double. Boscan stepped to the plate next, and the catcher hit his first home run of the season to left field to put Gwinnett up 6-0. The Syracuse bullpen held the G-Braves in check from then on, allowing only one hit over the final 5.1 innings. Boscan finished the day 1-for-2 with the home run, two RBIs, and two walks as Gwinnett would go on to win 7-4.
Boscan batted .250 with 11 doubles, five home runs and 21 RBIs in 66 games with Gwinnett in 2010, his second of four seasons with the club.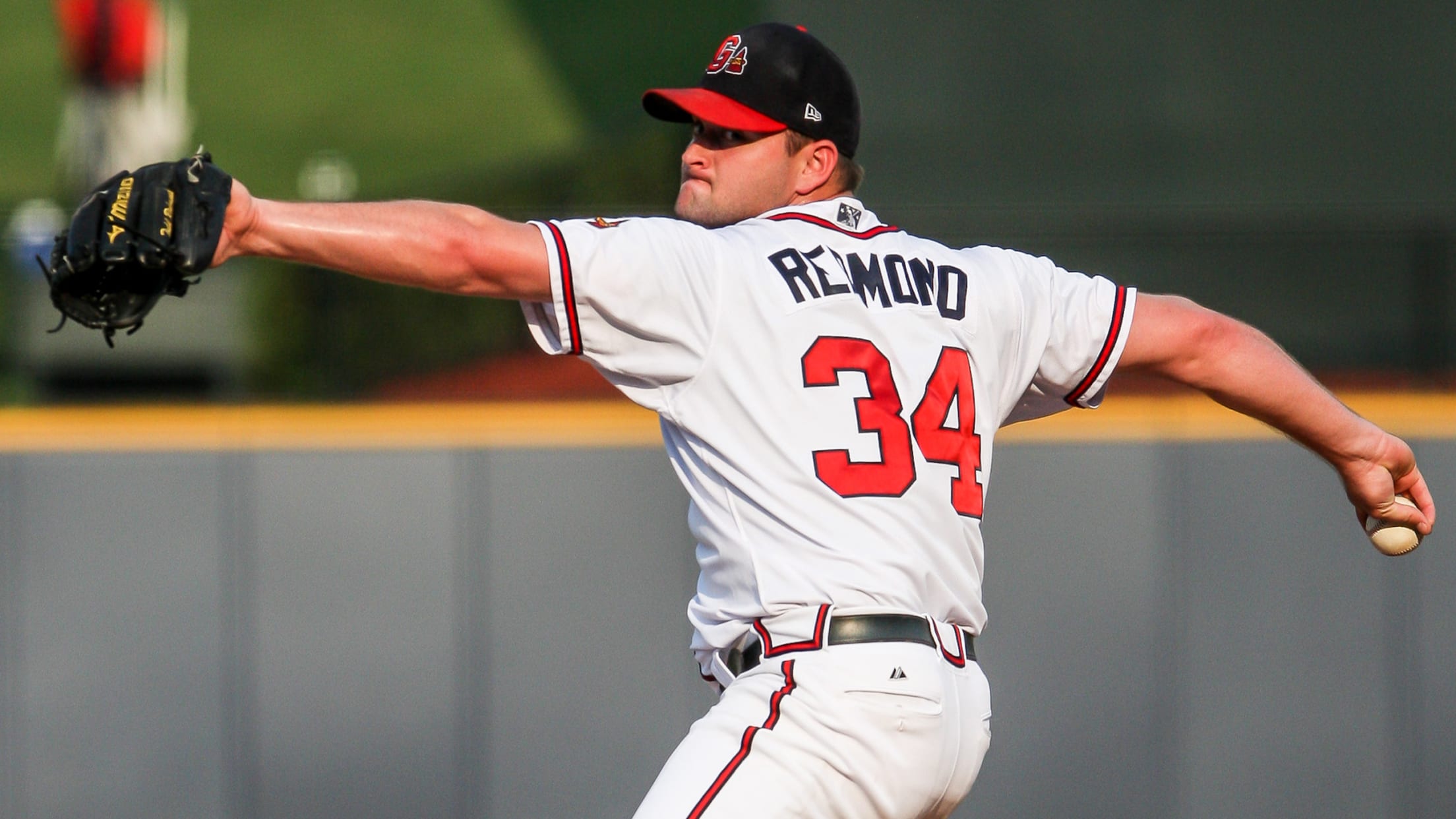 4. Todd Redmond (2011)
The right-hander entered his Father's Day start in 2011 with a 5-6 record but had just two games where he gave up more than four earned runs. In the month of June, he had allowed just four earned runs in 20.0 innings leading up to his matchup with Durham on June 19.
Redmond got off to a shaky start against the Bulls, walking the leadoff batter before giving up back-to-back singles as Durham took a 1-0 lead. He settled down however, giving up just three hits over the next 3.0 innings and keeping the Bulls from extending their lead. Gwinnett finally pushed across the tying run in the bottom of the sixth inning following a double from Jose Constanza and an RBI triple from Matt Young. Jaye Chapman replaced Redmond in the top of the seventh inning, ending his outing after 6.0 innings of five-hit, one-run baseball. Durham scored the go-ahead run in the top of the eighth as they went on to win 2-1.
Redmond finished the 2011 season 10-8 with a 2.92 ERA in 169.2 innings over 28 games (27 starts) for Gwinnett, the best of his four years with the club.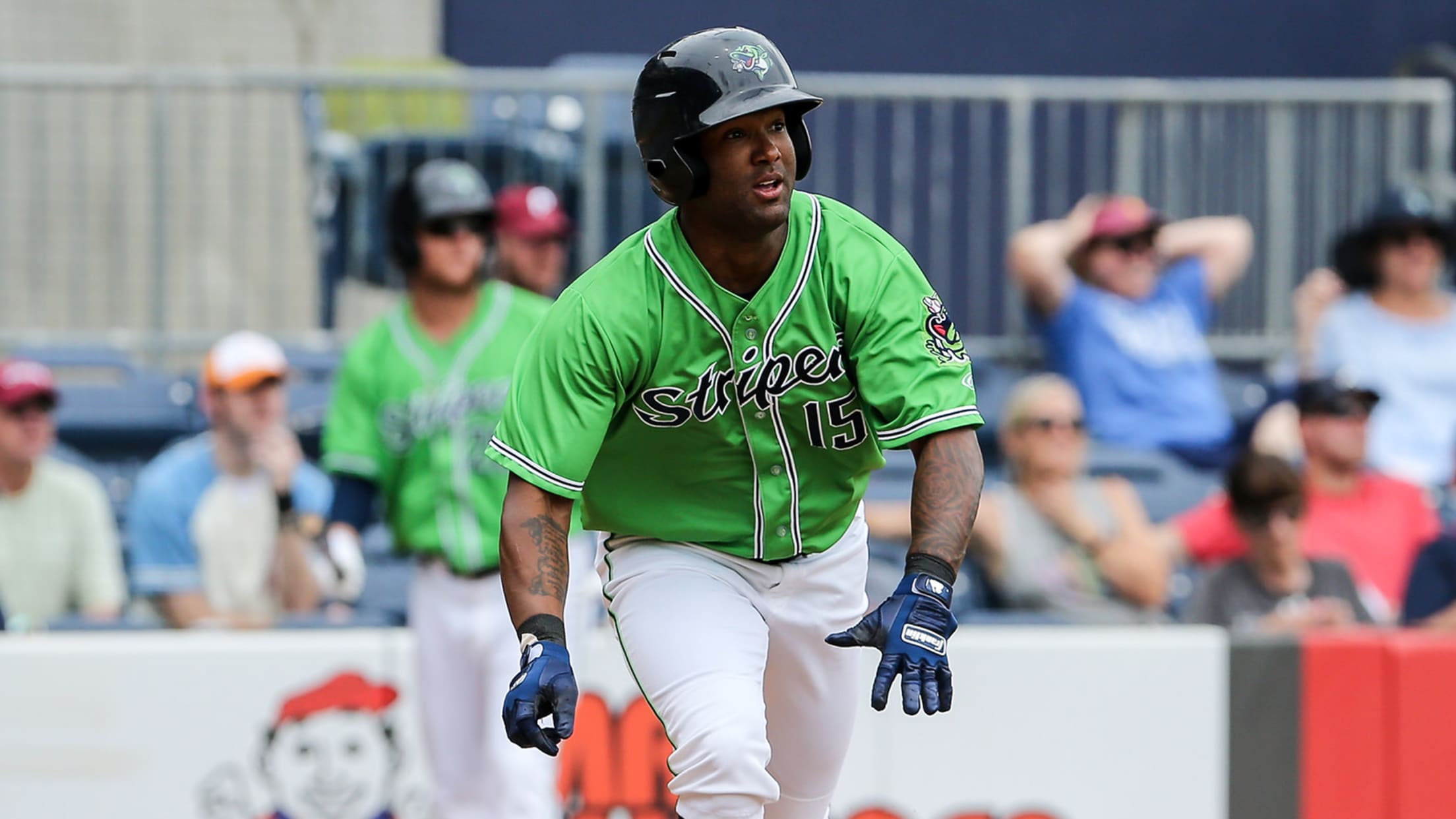 3. Danny Santana (2018)
The switch-hitting utility-man entered the Father's Day game on June 17, 2018 at Durham feeling great after going 3-for-5 with two home runs and three RBIs in an 8-5 win the night before.
Santana notched his first hit of the game with a leadoff single to right field in the first inning. He roped a two-run double to right field off right-hander Andrew Moore to put the Stripers up 2-0 in the second inning. Santana singled again with one out in the top of the fourth after a six-pitch battle with Moore. He finished the game 3-for-5 with a double and two RBIs to help the Stripers win 4-2.
Santana had his contract selected by Atlanta on June 22 and played 15 games with the Braves, notching three doubles and two RBIs before returning to Gwinnett to end the regular season. He batted .264 with 21 doubles, three triples, 16 home runs, and 40 RBIs in 82 games for the Stripers in 2018.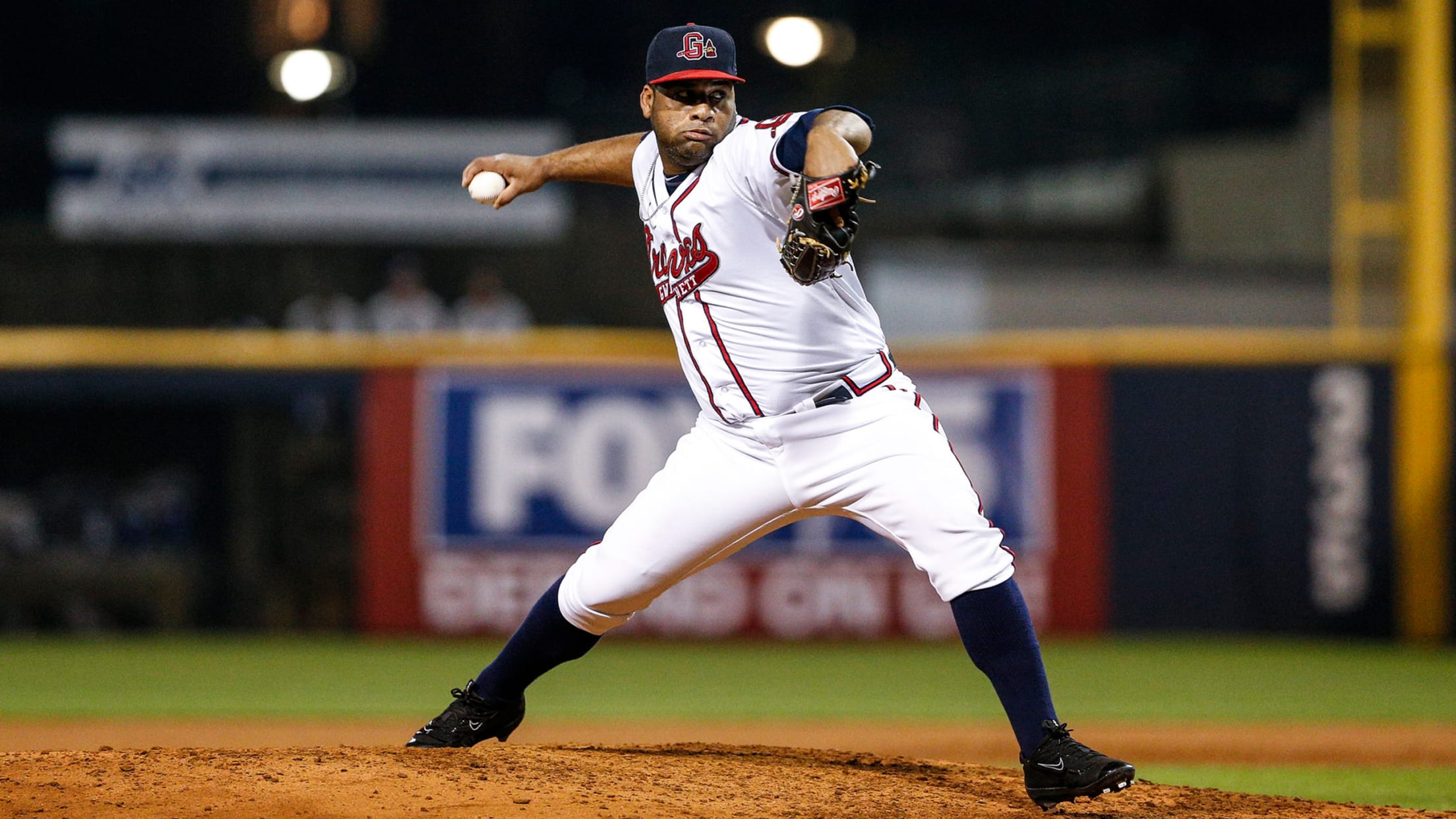 2. Joel De La Cruz (2016)
The right-hander began the 2016 season working primarily out of the bullpen, tossing 42.2 innings with just three starts heading into the Father's Day game at Scranton-Wilkes/Barre on June 19.
De La Cruz had it going early as he allowed just one baserunner through the first 4.0 innings, a two-out walk to Aaron Judge in the bottom of the first. He gave up his first hit of the game, a Nick Swisher single with one out in the bottom of the fifth, but was able to get a double play to end the inning and keep the game scoreless. De La Cruz yielded a leadoff single to begin the sixth that came around to score as back-to-back singles by Ben Gamel and Donovan Solano broke the scoreless tie. He finished with his longest outing of the season, a 7.0-inning performance in which he gave up five hits and just the one run while striking out two. Unfortunately, his superb outing ended in a loss as Gwinnett was shut out 1-0.
De La Cruz had his contract selected by Atlanta on June 29 and made his MLB debut that day, tossing 6.0 innings with seven hits and three earned runs in a loss to the Cleveland Indians. He spent the remainder of the season with the Braves, going 0-7 with a 4.88 ERA in 22 games (9 starts). Overall with Gwinnett, he was 1-3 with a 4.68 ERA in 21 games (5 starts).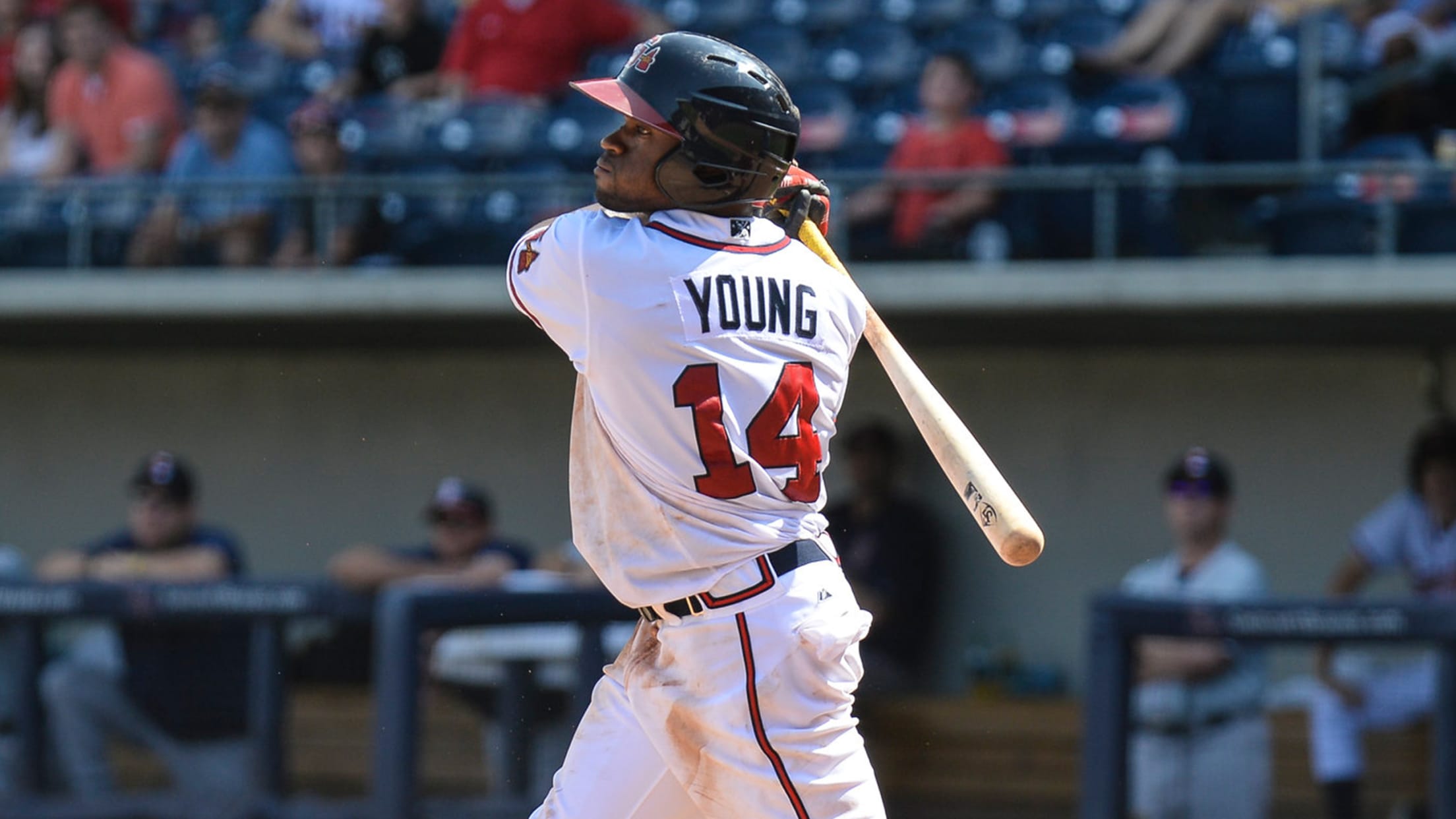 1. Eric Young Jr. (2015)
The switch-hitting outfielder joined the Braves organization on February 13, 2015, signing a minor league deal with the club. He had his contracted selected by Atlanta on April 5 and played 34 games before being designated for assignment on June 5 and outrighted to Gwinnett on June 11. Just 10 days later came his Father's Day matchup against Pawtucket on June 21.
Young got off to a slow start, going 0-for-2 with a strikeout in his first two at-bats. He notched his first hit of the day with a single in the bottom of the sixth and promptly stole second base. With Gwinnett trailing 5-4 in the bottom of the eighth, he led off with a double but failed to score the tying run as he was caught trying to steal home.
Still down 5-4 entering the bottom of the ninth, the G-Braves got a leadoff walk from Cedric Hunter. Daniel Castro dropped down a sacrifice bunt to move Hunter into scoring position. Back-to-back walks loaded the bases for Young with one out. He singled to right field, scoring Hunter from third and Todd Cunningham from second to give Gwinnett a walk-off 6-5 win. Young finished 3-for-5 with a double, two RBIs, and one stolen base.
Young batted .248 with six doubles, three triples, one home run, 27 RBIs, and 23 stolen bases in 67 games with Gwinnett in 2015 before being traded to the New York Mets on August 22, 2015.