Top Five: Independence Day Performances
Ranking Gwinnett players who brought the fireworks on July 4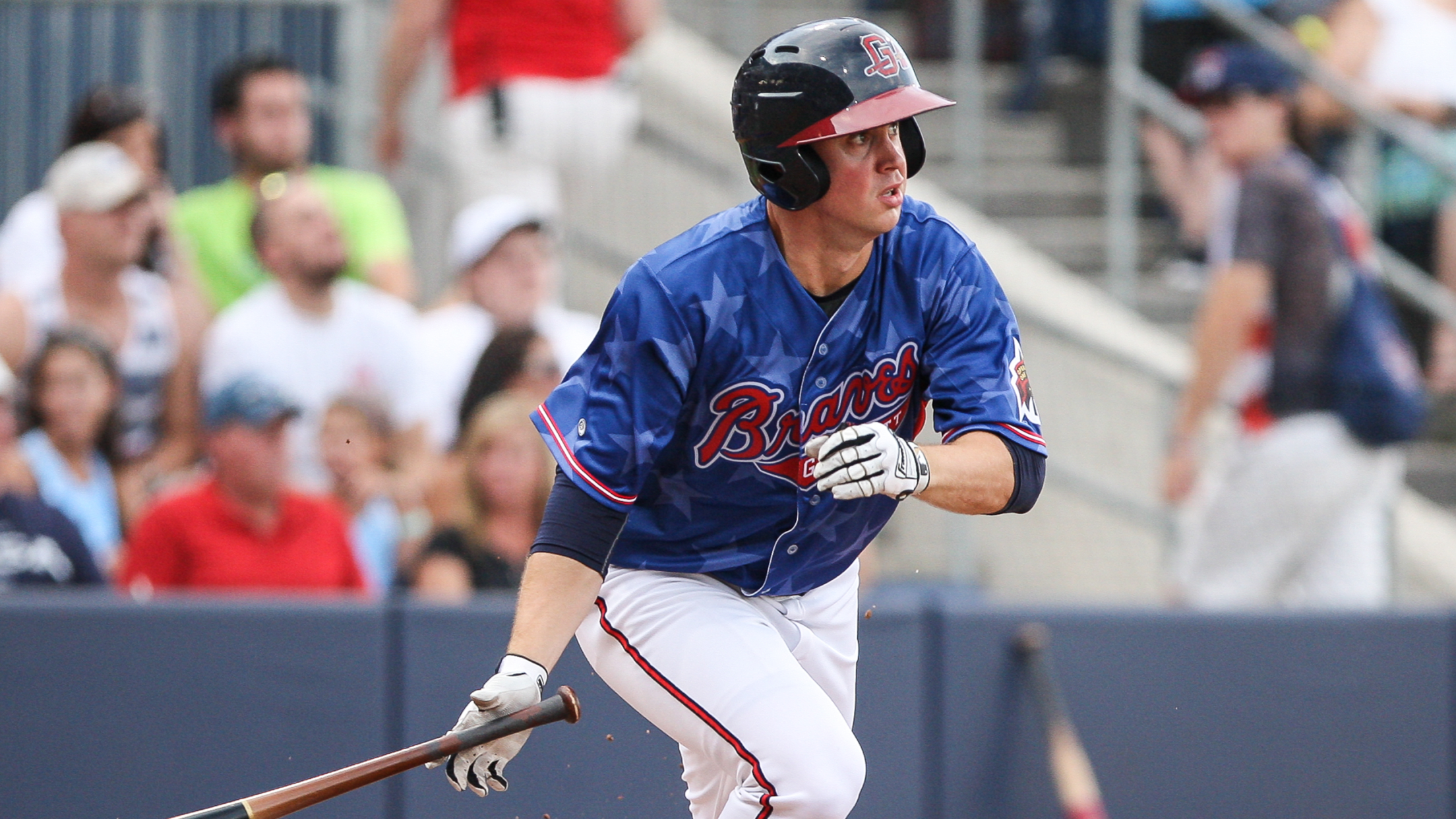 Todd Cunningham went 4-for-4 and made a game-ending diving catch to lead Gwinnett to a 3-2 win over Durham on July 4, 2014. (Karl L. Moore)
After Opening Day, Independence Day is the most anticipated regular-season game on the schedule for baseball teams across the country. Packed crowds, patriotic promotions, and the most elaborate post-game fireworks show of the year make July 4 one of the most memorable games of each summer. Hosting an Independence Day
After Opening Day, Independence Day is the most anticipated regular-season game on the schedule for baseball teams across the country. Packed crowds, patriotic promotions, and the most elaborate post-game fireworks show of the year make July 4 one of the most memorable games of each summer.
Hosting an Independence Day game has become an annual tradition at Coolray Field. Gwinnett has played July 4 home games nine times in 11 seasons, including each of the last seven years since 2013. Tonight, the Stripers were scheduled to play at home for an eighth straight year, with a 7:05 p.m. game vs. the Charlotte Knights.
July 4, 2009: Lost 3-2 vs. Norfolk
July 4, 2010: Lost 6-4 at Durham
July 4, 2011: Won 11-3 vs. Durham
July 4, 2012: Won 6-2 at Charlotte
July 4, 2013: Lost 6-3 vs. Charlotte
July 4, 2014: Won 3-2 vs. Durham
July 4, 2015: Lost 5-1 vs. Charlotte
July 4, 2016: Lost 7-0 vs. Norfolk
July 4, 2017: Won 11-3 vs. Norfolk
July 4, 2018: Lost 10-5 vs. Norfolk
July 4, 2019: Lost 5-3 vs. Durham
Though the team has gone just 4-7 on the holiday, there have been numerous individual performances worth remembering. Below are the players who put a jolt into July 4 for Gwinnett.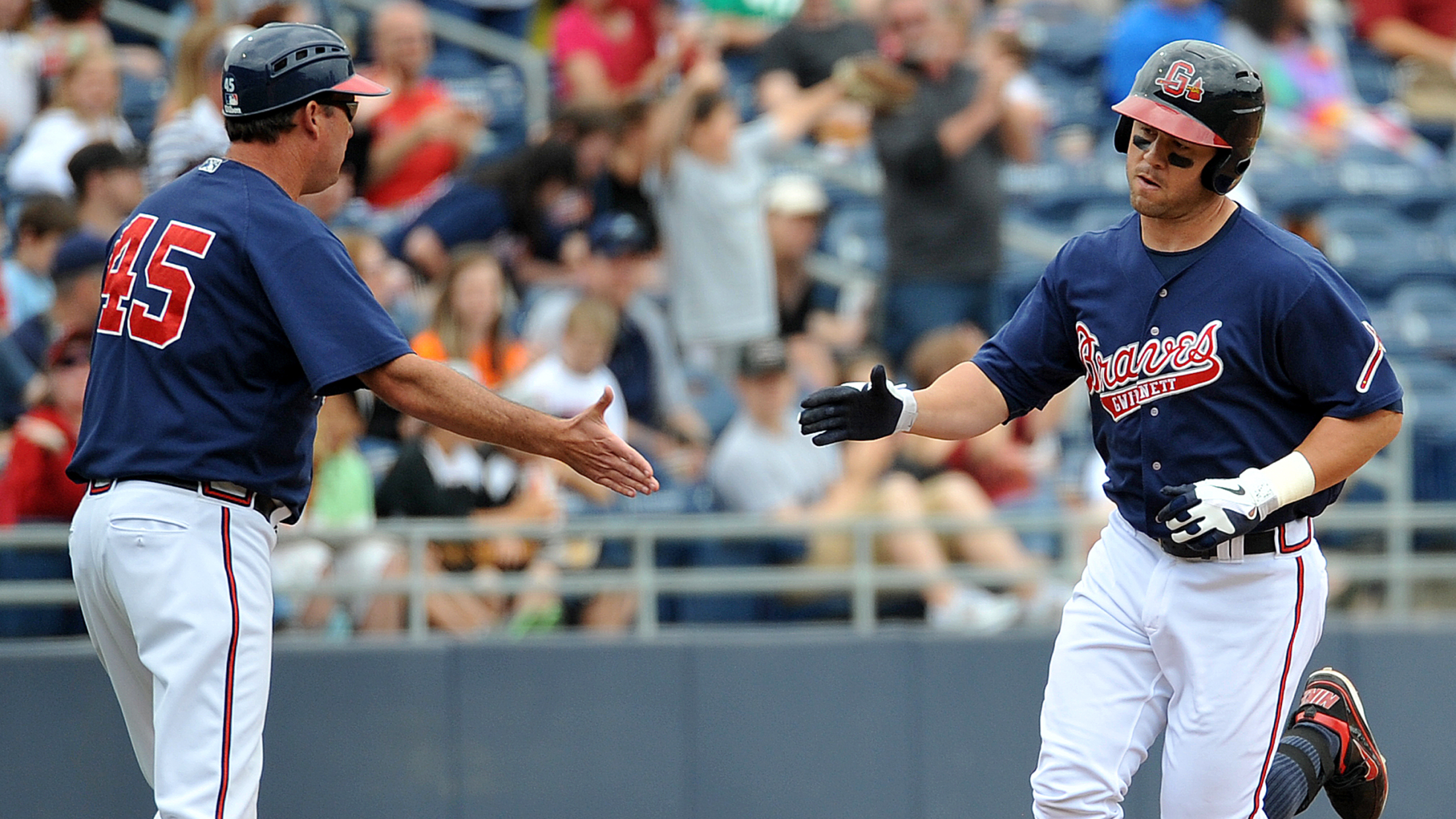 T-5. Brandon Hicks (2011)
Hicks holds the Gwinnett record for most RBIs in an Independence Day game with four in an 11-3 win vs. Durham on July 4, 2011. The 25-year-old shortstop drove in all four runs with an eighth-inning grand slam to left-center off Bulls' reliever Mike Ekstrom, raising the G-Braves' lead from 7-3 to a commanding 11-3. He also notched singles in the second and seventh innings to round out a 3-for-5 game. Through 2019, Hicks is the only player in Gwinnett history to hit a grand slam on July 4, and he would rank higher on this list if he were not upstaged in the same game by Chris Carter.
Selected by the Atlanta Braves in the third round of the 2007 Draft out of Texas A&M, Hicks batted .235/.311/.399 with 25 home runs and 72 RBIs over 181 games with Gwinnett from 2010-11. He reached the Majors with the Braves (2010-11), Oakland Athletics (2012), and San Francisco Giants (2014), hitting .153/.258/.310 with 11 homers and 30 RBIs in 126 games. Hicks retired after spending the 2016 season with Triple-A Oklahoma City of the Los Angeles Dodgers organization.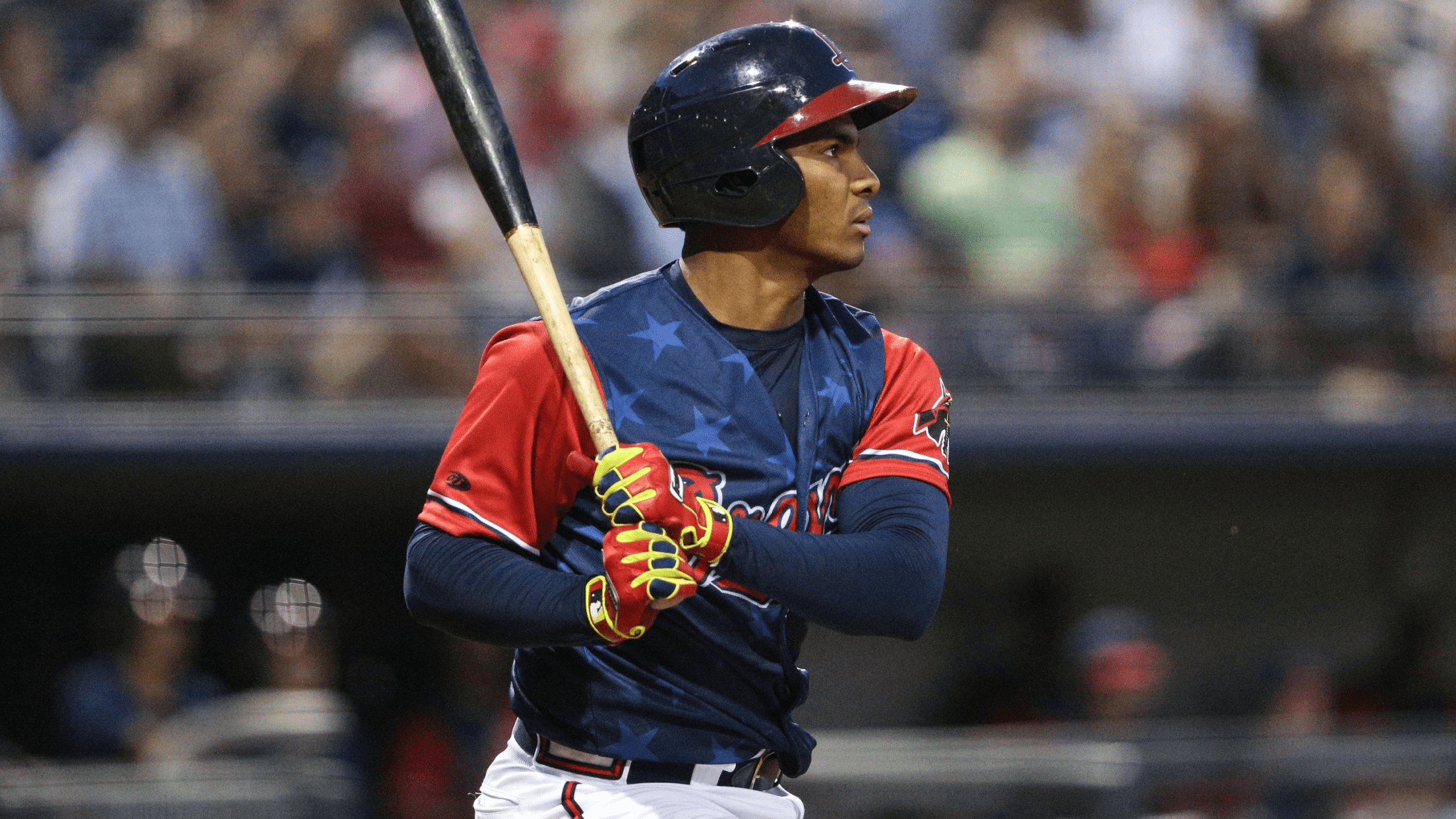 T-5. Carlos Franco (2017)
Franco became the third player in Gwinnett history to double twice on Independence Day when he went 2-for-4 with three RBIs in an 11-3 win vs. Norfolk on July 4, 2017. His first double came in the bottom of the first inning, a liner to left off Tides' starter Jordan Kipper that scored Rio Ruiz and Matt Tuiasosopo to give the G-Braves a 2-1 lead. In the second, Franco doubled off Kipper again, smoking a ball to center that scored Tuiasosopo to raise the advantage to 6-2. Xavier Avery added a two-run homer off reliever Scott McGough to make it 8-2 in the third, and Gwinnett was off and running to a blowout.
A left-handed-hitting first baseman from Bani, Dominican Republic, Franco batted .232/.311/.363 with 11 doubles, 10 homers, and 39 RBIs in 93 games as a Triple-A rookie with Gwinnett in 2017. He returned to the Stripers in 2018 and was a Triple-A All-Star, hitting .249/.311/.414 with team highs in homers (16), RBIs (76), and slugging percentage in 119 games. Franco played at all levels of the Braves system for 10 seasons from 2009-18 but did not reach the Majors before electing free agency in November 2018. The 27-year-old split the 2019 season between the York Revolution of the independent Atlantic League and the Kansas City T-Bones of the independent American Association.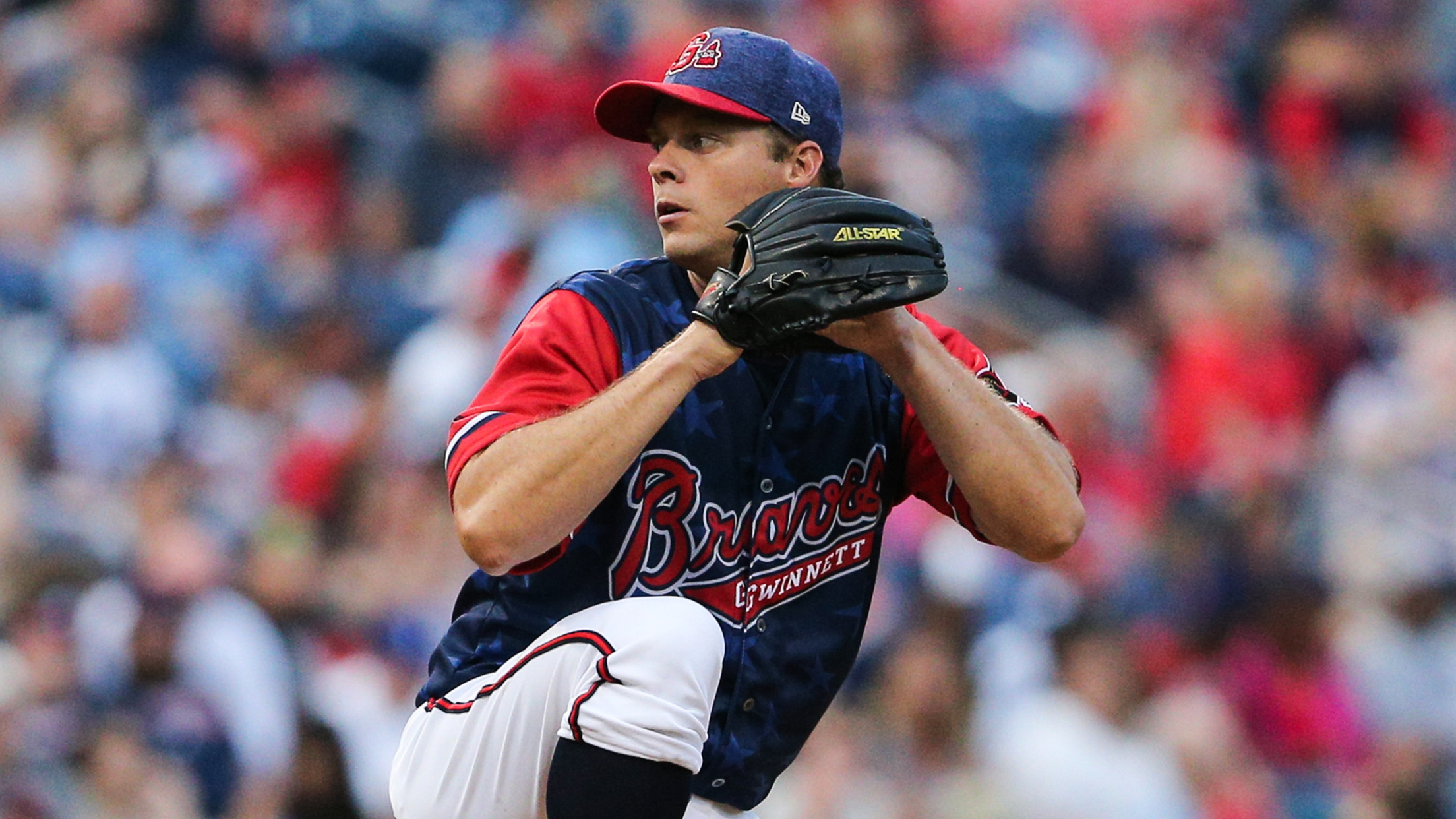 4: Andrew Albers (2017)
During his dominant lone season with Gwinnett in 2017, Albers had nine starts where he threw at least 6.0 innings and allowed one earned run or less, including his outing on July 4 vs. Norfolk. That night, he held the Tides to two runs (one earned) on eight hits, walked one, and struck out nine in the G-Braves' 11-3 romp. After yielding a first-inning RBI double to Francisco Pena and a second-inning RBI single to Johnny Giavotella (the run was unearned after an Avery error in center), the Canadian left-hander settled in to strike out six over 4.0 scoreless, three-hit frames. He exited after throwing 100 pitches – 72 for strikes – with Gwinnett leading 10-2 entering the seventh, and improved to 7-3 with the win.
The Independence Day victory propelled Albers to a 4-0 record and 1.14 ERA in six July starts, earning him Gwinnett's July Pitcher of the Month award. He would go on to be named the G-Braves' Most Outstanding Pitcher for 2017 after going 12-3 with a 2.61 ERA in 26 games, the best season ever by a Gwinnett lefty. You can read more about Albers' tremendous campaign and his well-traveled career in my "Top 5: Gwinnett Players from Canada" story.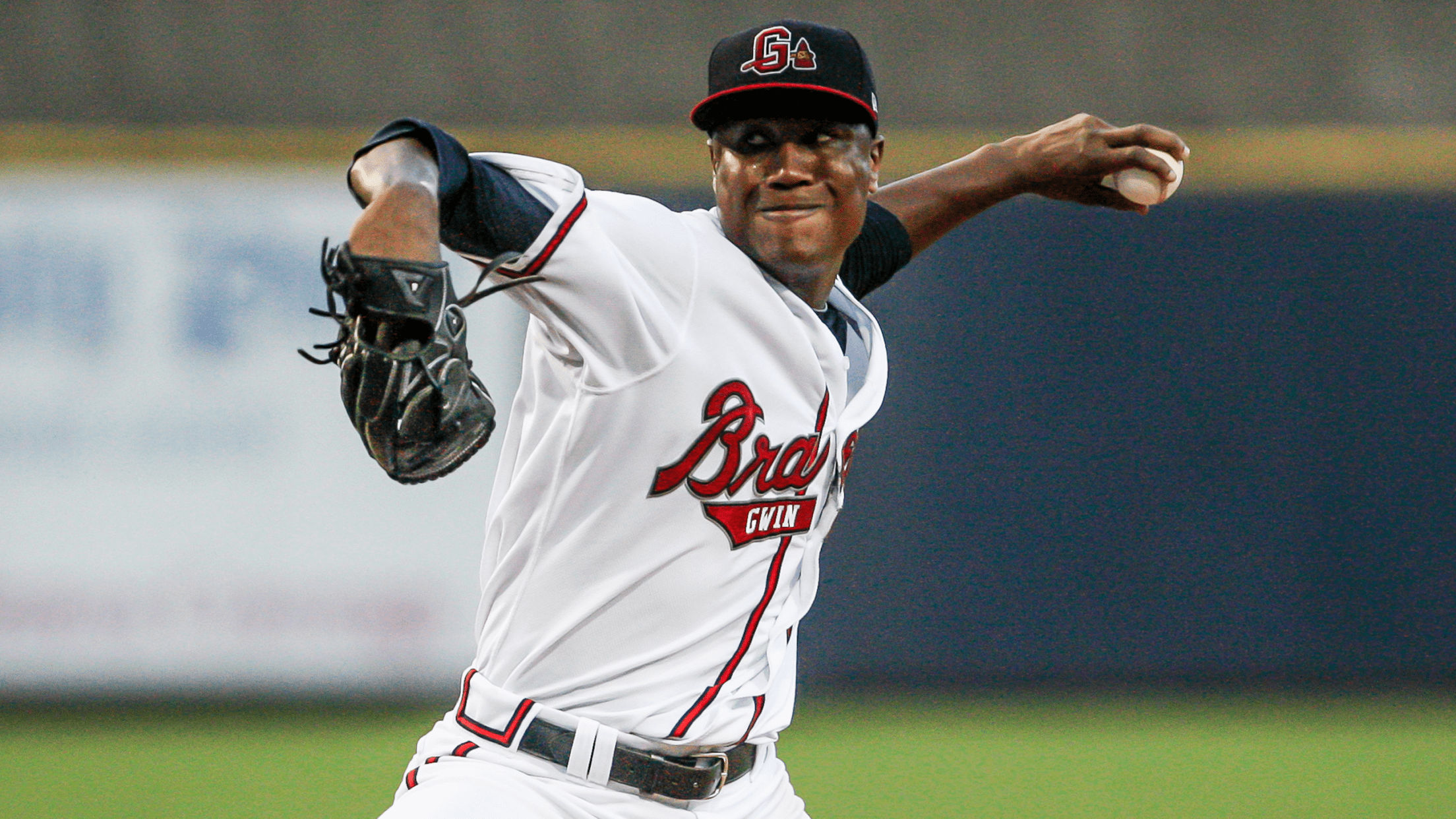 3. Jose Lugo (2012)
Lugo bounced between Gwinnett and Double-A Mississippi from 2011-12, making occasional starts while pitching primarily out of the bullpen. While he struggled as a starter with the G-Braves in 2012 (2-4, 6.88 ERA in seven starts), he saved his best stuff for Independence Day. In what remains Gwinnett's most-recent July 4 road game, Lugo got the starting nod at Charlotte and fired 7.2 innings with eight hits, two earned runs, two walks, and seven strikeouts. He issued both walks as he topped the 100-pitch mark in the eighth, but Jaye Chapman stranded two inherited runners for him and pitched 1.1 scoreless innings for the save as the G-Braves won 6-2. Lugo improved to 2-4 with the victory, the longest outing of his Triple-A career and the longest ever thrown by a Gwinnett pitcher on Independence Day.
A left-hander from San Pedro de Macoris, Dominican Republic, Lugo went 3-6 with a 5.22 ERA in 39 games (eight starts) with Gwinnett from 2011-12. In his nine-year career in affiliated Minor League Baseball with the Oakland Athletics (2005), Minnesota Twins (2006-10) and Braves (2011-13) organizations, he went 32-47 with a 4.44 ERA and nine saves in 329 games (55 starts). Lugo concluded his career with Reynosa of the Triple-A Mexican League in 2014.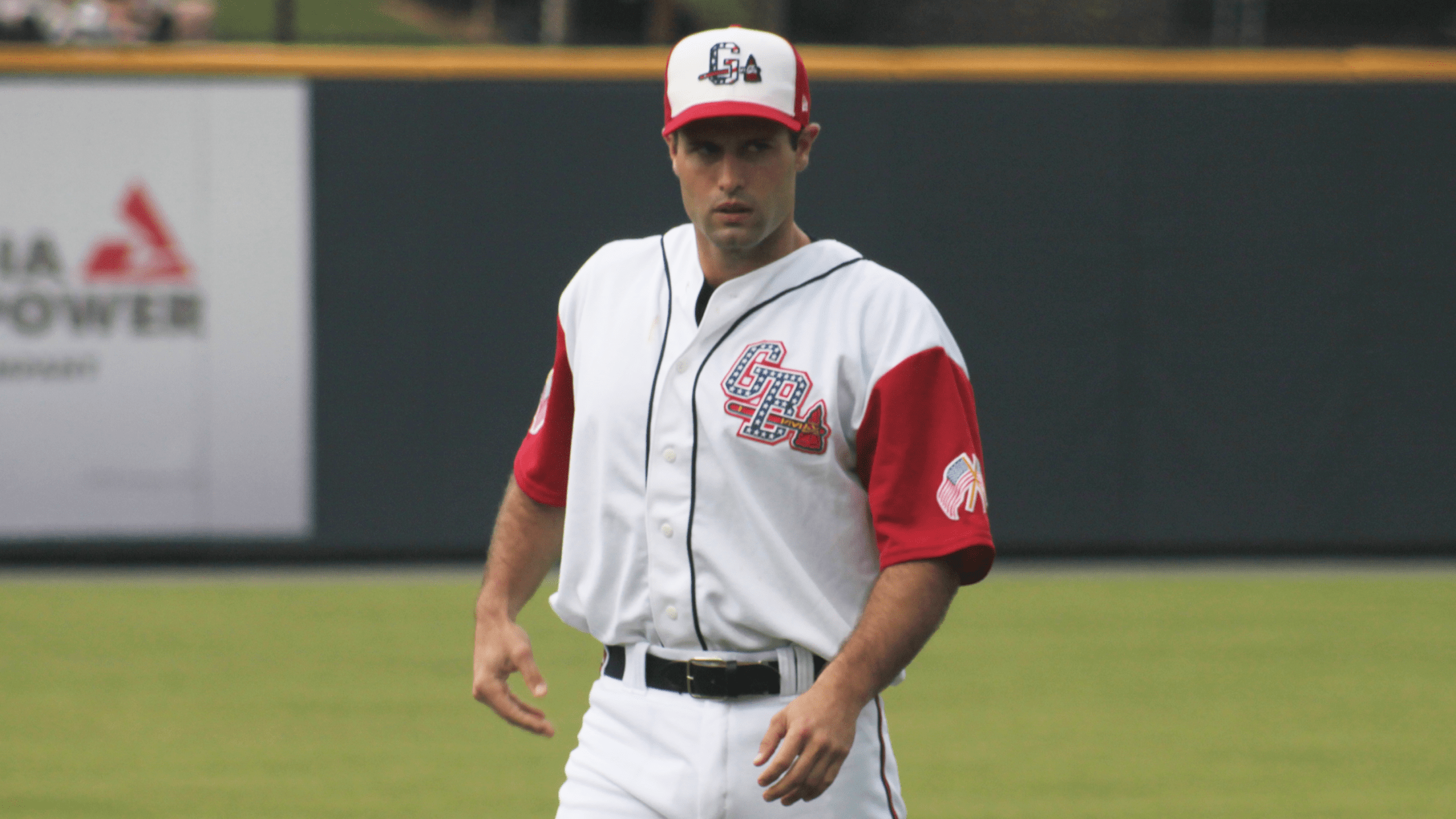 2. Chris Carter (2011)
Signed by the Braves on June 18, 2011 after being released by the Tampa Bay Rays, Carter batted .338/.400/.574 with four doubles, four home runs, 17 RBIs, and a .974 OPS in 23 games with Gwinnett. Three of his eight extra-base hits came in one game, his four-hit July 4 effort against his former club, the Durham Bulls. Carter had a season-high nine total bases and fell a triple shy of the cycle in the G-Braves' 11-3 rout, going 4-for-5 with two doubles, a homer, two runs scored, and three RBIs. Through 2019, he is the lone player in Gwinnett history to tally three extra-base hits in an Independence Day game.
After singling in his first at-bat in the second inning, Carter crushed a game-tying solo home run to right field off Durham starter Dirk Hayhurst leading off the fourth. In the sixth, his double to left plated Matt Young for a 6-1 lead, and in the eighth, his double to center scored Young again for a 7-3 advantage. Carter was aboard two batters later when Brandon Hicks' grand slam widened the lead to 11-3.
Selected by Arizona in the 17th round of the 2004 Draft out of Stanford, Carter had an eight-year career with the Diamondbacks (2004-07), Boston Red Sox (2007-09), New York Mets (2010), Rays (2011), and Braves (2011) organizations. He hit .305/.376/.512 with 146 homers and 597 RBIs in 832 MiLB games, and appeared in 113 MLB games with the Red Sox (2008-09) and Mets (2010), batting .263/.316/.374 with four homers and 28 RBIs.
1. Todd Cunningham (2014)
Cunningham tops the list thanks to his starring role in Gwinnett's 3-2 triumph over Durham on July 4, 2014. The switch-hitting center fielder did it all on a cloudy evening at Coolray Field, going 4-for-4 with a double, triple, and two runs scored out of the leadoff spot and making a game-ending diving catch to preserve the one-run victory.
Gwinnett fell behind 1-0 in the top of the first inning, but Cunningham helped his team respond quickly as he ripped a leadoff double off Durham starter Mike Montgomery and scored on a ground rule double by Phil Gosselin. With the score knotted at 1-1 in the third, Cunningham lined a leadoff triple to center and trotted home on a sacrifice fly by Gosselin to put the G-Braves up 2-1. A fifth-inning single made him 3-for-3, and his seventh-inning infield single capped a four-hit night and helped set up the decisive run. Gosselin, the very next batter, hit into a potential inning-ending double play, but Bulls shortstop Hak-Ju Lee's throwing error scored Ozzie Martinez from second to nudge Gwinnett ahead 3-2.
In the ninth, closer Juan Jaime was summoned from the bullpen to hold the 3-2 lead. Following two quick outs, Jaime issued back-to-back walks to put the tying and go-ahead runs aboard. Justin Christian stepped to the plate with a chance to be a hero for Durham, but his sinking line drive to right-center was snagged by a diving Cunningham. The spectacular catch provided one of the most dramatic endings to a game in Gwinnett history, and was easily the most memorable finish to an Independence Day game.
Cunningham, Atlanta's second round selection in the 2010 Draft out of Jacksonville State, hit .272/.340/.362 with 54 doubles, 10 triples, 12 homers, 127 RBIs, and 48 stolen bases over 333 games with Gwinnett from 2013-15. The Jacksonville, Alabama native played nine professional seasons overall with the Braves (2010-15), Los Angeles Angels (2016), St. Louis Cardinals (2017), Los Angeles Dodgers (2017), Pittsburgh Pirates (2018), and Chicago White Sox (2018) organizations, reaching the Majors with the Braves (2013, 2015) and Angels (2016). A .275/.354/.371 hitter with 30 homers, 299 RBIs, and 126 steals in 822 career MiLB games, Cunningham batted .207/.256/264 with seven doubles, five RBIs, and two steals in 67 MLB games.