Senators Offering Fan Cutouts for Charity
See yourself at a game at FNB Field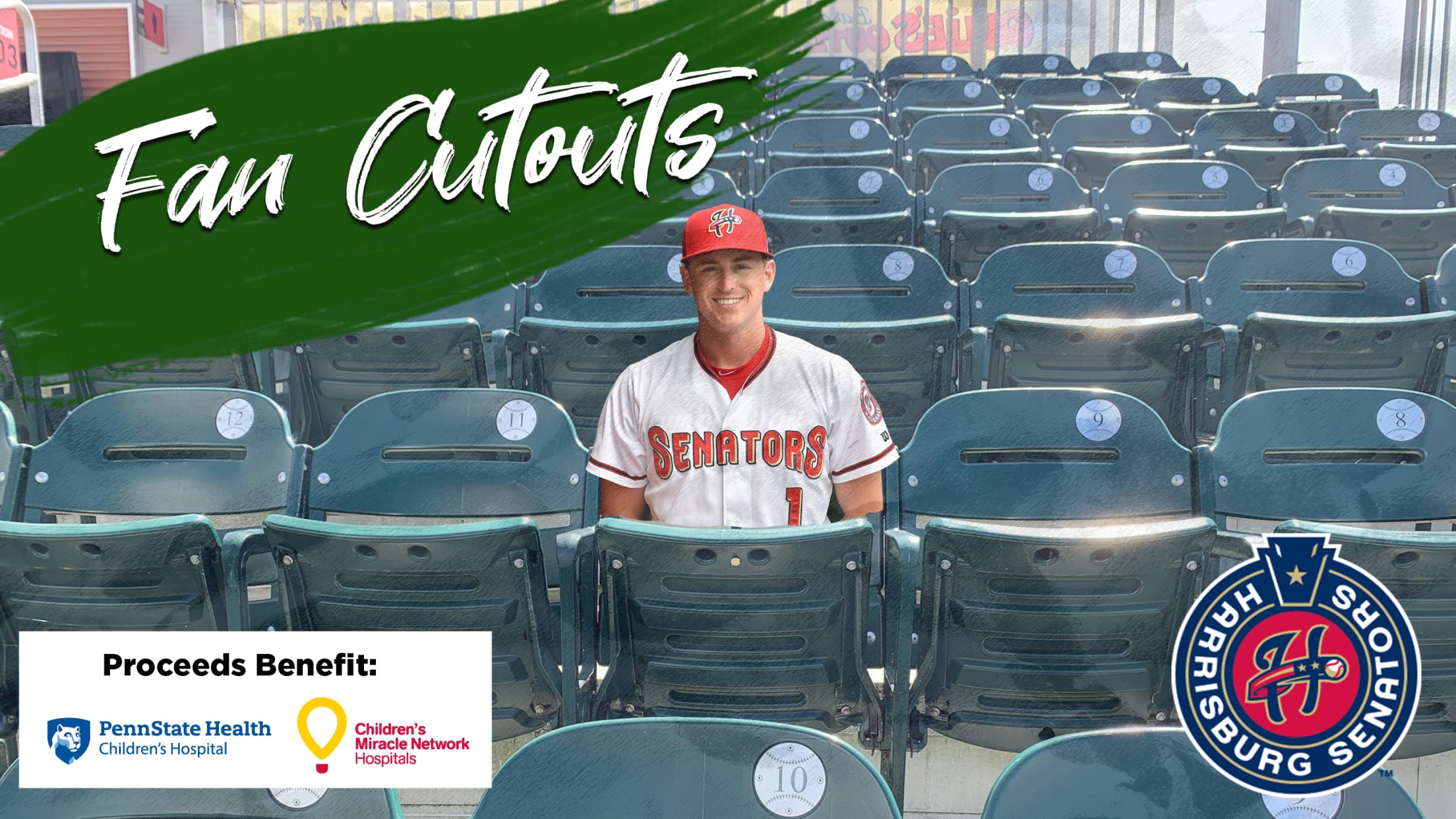 The Harrisburg Senators are making it easy to watch every game at FNB Field this season. No, they are not making you buy a ticket to every game. Instead, fans can purchase a cutout with the proceeds benefitting Children's Miracle Network. Cutouts are popular at ballparks, arenas, and stadiums all
The Harrisburg Senators are making it easy to watch every game at FNB Field this season. No, they are not making you buy a ticket to every game. Instead, fans can purchase a cutout with the proceeds benefitting Children's Miracle Network. Cutouts are popular at ballparks, arenas, and stadiums all over the world with limited fans at all facilities during the pandemic.
For just $35, fans can see themselves at FNB Field. The cutouts will be in place for the duration of the 2021 season and will be placed in permanently empty seats to help ensure social distancing. Once the season is over, fans will receive their cutout to keep at home as a souvenir.
Fans can order a cutout online through the Senators team store or by calling the Senators during business hours. Fans will need to provide a picture that is the appropriate size for the cutout.
Whether you plan to come all the time or not at all, you can have a cutout at the ballpark. Just think of watching the highlights of the game on your favorite local news station and seeing yourself, in cutout fashion, enjoying the game. Maybe your cutout will be in the Ollies Bargain Outlet Cheap Seats catching Senators home runs all season! Or maybe you will be behind home plate helping the umpires call balls and strikes. Or maybe behind third base giving Senators' baserunners the encouragement they need to score. All this excitement for just $35 with the proceeds benefitting Children's Miracle Network. Special thanks to PSECU for supporting the Senators Cutouts program to benefit Children Miracle Network.
The Senators are scheduled to open the home portion of the season Tuesday, May 11 against the Richmond Flying Squirrels. It will be the first home game for the Senators since their season ended September 7, 2019, a span of over 600 days. To celebrate, the Senators have a special opening night planned which includes two giveaways.
The Senators offices are open from 9:00 a.m. to 5:00 p.m. daily. The 2021 home opener is Tuesday, May 11, against the Richmond Flying Squirrels. Tickets for opening day or any game in May are available online 24 hours a day or in person at the box office or over the phone during normal business hours. For information about Sensylvania Club Season Memberships please call the Senators at 717-231-4444 or visit the Senators online at www.senatorsbaseball.com. You can find the Senators on Facebook at facebook.com/senatorsbaseball or @hbgsenators on Twitter.
# SENATORS #