Senators Holiday Plans
Our 2020 Holiday Plans are now on-sale! The holiday plans include 4 undated 2021 Box Seat vouchers, 2 Senators face masks & 2 Senators adjustable hats.
Holiday plan box seat vouchers are good for sections 101-102 & 201-207. Purchasers will have the option to get physical vouchers that must be exchanged at the box office for a physical game ticket or they can have digital vouchers that can be redeemed on-line for game tickets.
Holiday Plans will be available for purchase through Tuesday, December 15, 2020.
The Senators Front Office & Team Store is currently closed to the public. Please call us at 717.231.4444 with any questions.
All Holiday Plans ship free!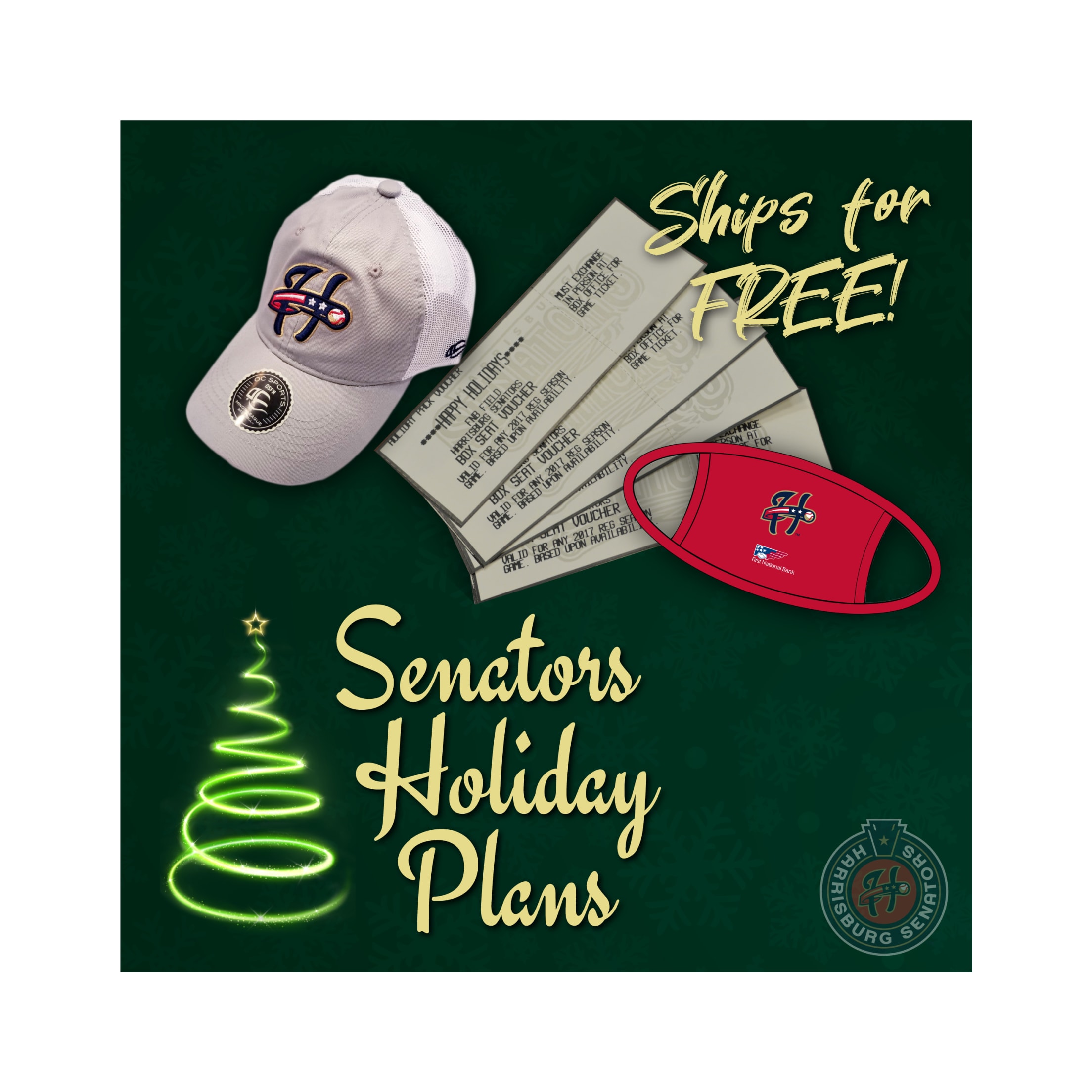 Holiday Plans
Your 2020 Senators Holiday Plan will include:
4 undated 2021 box seat vouchers (physical or digital)
2 Senators face masks
2 mystery Senators adjustable hats
SHIPS FOR FREE!
---- for only $69 ----
*vouchers can be either physical vouchers (must be redeemed in person at the box office for a game ticket) or digital (can be redeemed on-line for a game ticket but only with an on-line account). Purchasers who select digital vouchers will still receive a note stating they purchased a 2020 Senators Holiday Plan for any gift giving purpose.
Add one of these great gifts to your Holiday Plan!
These great gifts can be added to your order after you select your holiday plans! You'll select the number of holiday plans you want and then get a pop-up box to add additional items to your order!