All the Details for Saturday's Spring Fling
Spring Fling this Saturday April 3rd From 11am-1pm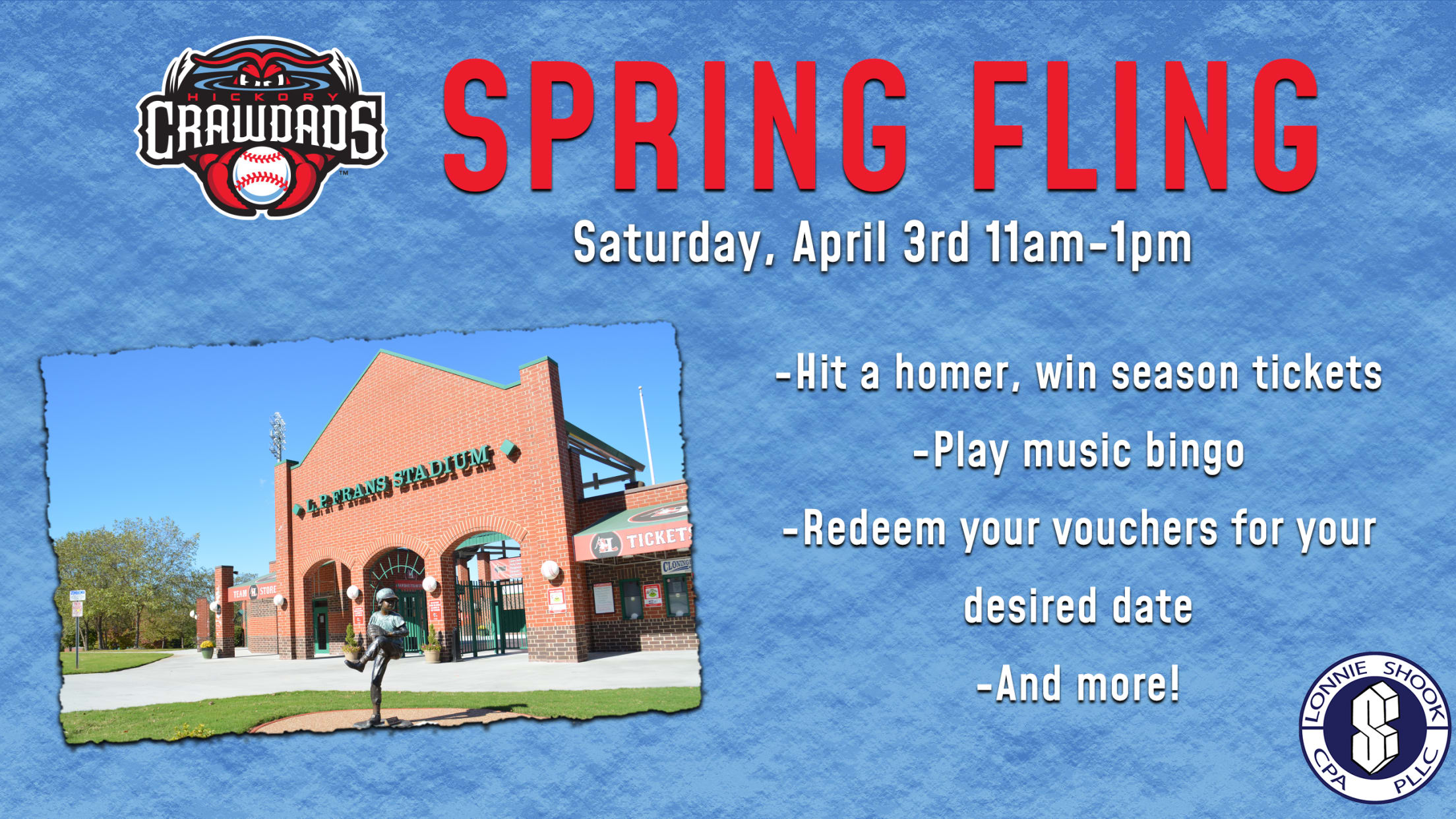 When should I arrive? The event will get started at 11am and run until 1pm. When you arrive to the event, park in our main lot and enter through the front gate. Admission and parking are free. What will be going on? Lots! We'll have new activities such as music
When should I arrive?
The event will get started at 11am and run until 1pm. When you arrive to the event, park in our main lot and enter through the front gate. Admission and parking are free.
What will be going on?
Lots! We'll have new activities such as music bingo and the opportunity to swing for a homerun to win a pair of season tickets. The GoTeez Locker Room will be open as well with some new items. Any Claw Club or Silver Slugger packages that were pre-purchased will be available for pick-up at our membership table.
What is music bingo?
We'll play songs over the stadium speakers and you mark them off on your card trying to get a bingo. Feel free to use your phone if you don't know the song. We'll have two regular bingo winners (five in a row in a vertical, horizontal, or diagonal line) and a blackout winner each round. You'll have two cards in front of you on a sheet but you only need to have bingo or blackout on one of the cards. We'll have three rounds: colors, one hit wonders, and jams from the 2010s. Music bingo will get started shortly after 11am by the Catawba Farms Café. You are welcome to join at any time during the game.
How will trying to hit a homerun work?
Put your strength to the test and see if you can hit a homerun to win a pair of 2021 season tickets. You will get five swings to try to do so using a wooden bat (please bring your own). A metal bat can be used but will not be eligible for the season ticket prize. Pitches will be thrown by one of our staff members.
Can I get tickets at the event?
As of April 1st, you can start redeeming any ticket vouchers that you may have for a specific game and seat. This includes any vouchers from 2020. Single game tickets will not be for sale at the event. They will be available online on April 17th and in-person on April 19th. If you would like to redeem vouchers, please visit the advance ticket window at the box office. If you are interested in a group outing, a suite, or a People's Bank Party Patio, please visit the groups table and one of our staff members will be happy to answer any questions you may have.
See you at the Frans this Saturday!