Crawdads Announce Additions to Promotional Calendar
Firework Night and 2 Giveaways Added to Schedule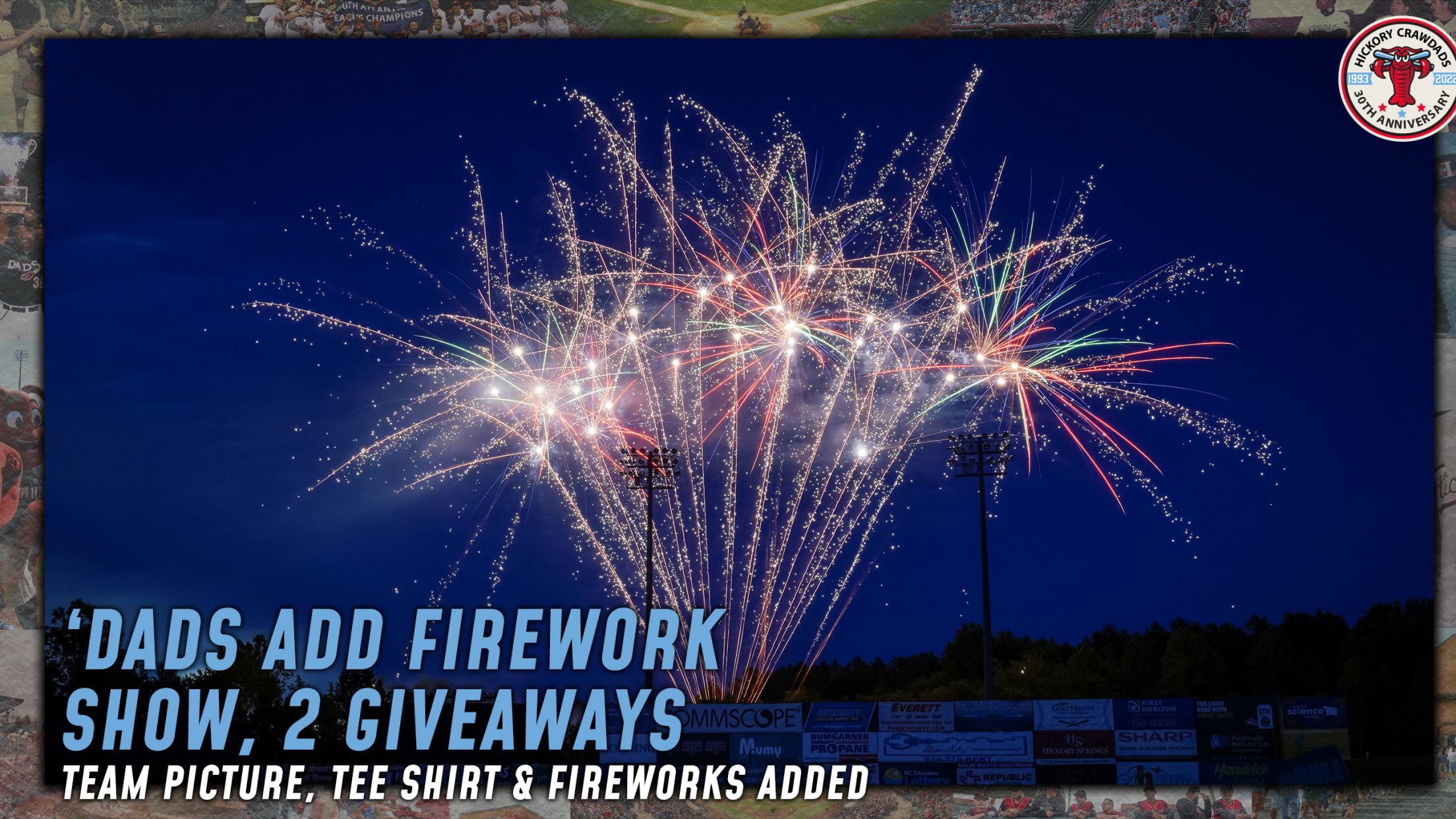 Hickory, NC- The Crawdads are excited to announce several additions to the 2022 promotional schedule, including a Saturday firework show, a team picture giveaway, and a tee shirt giveaway. The Crawdads will be giving away 500 team pictures on Saturday, August 6th thanks to WHKY 1290AM and 102.3FM. That evening
Hickory, NC- The Crawdads are excited to announce several additions to the 2022 promotional schedule, including a Saturday firework show, a team picture giveaway, and a tee shirt giveaway.
The Crawdads will be giving away 500 team pictures on Saturday, August 6th thanks to WHKY 1290AM and 102.3FM. That evening will also be Paint the Park Purple Night thanks to the Alzheimer's Association.
On Saturday, August 20th, the Crawdads are partnering with Vesco ToyotaLift for a special firework show following the game. As previously announced, August 20th is also a Llamas de Hickory night, and the first 1,000 fans will receive a llama gnome courtesy of UNC Health Blue Ridge and Big Dawg 92.1.
The season's final weekend will wrap up with a pair of giveaways. On Saturday, September 10th, the Crawdads will be giving away 500 tee shirts thanks to C&M Performance Center and WHKY 1290AM & 102.3FM. The team card set giveaway, originally announced for the 10th, will now take place on Sunday, September 11th, the season finale. The first 500 fans will receive a card set.