Crawdads Defeat Dash, Win 5-1
Hauver's Blast is Game Winner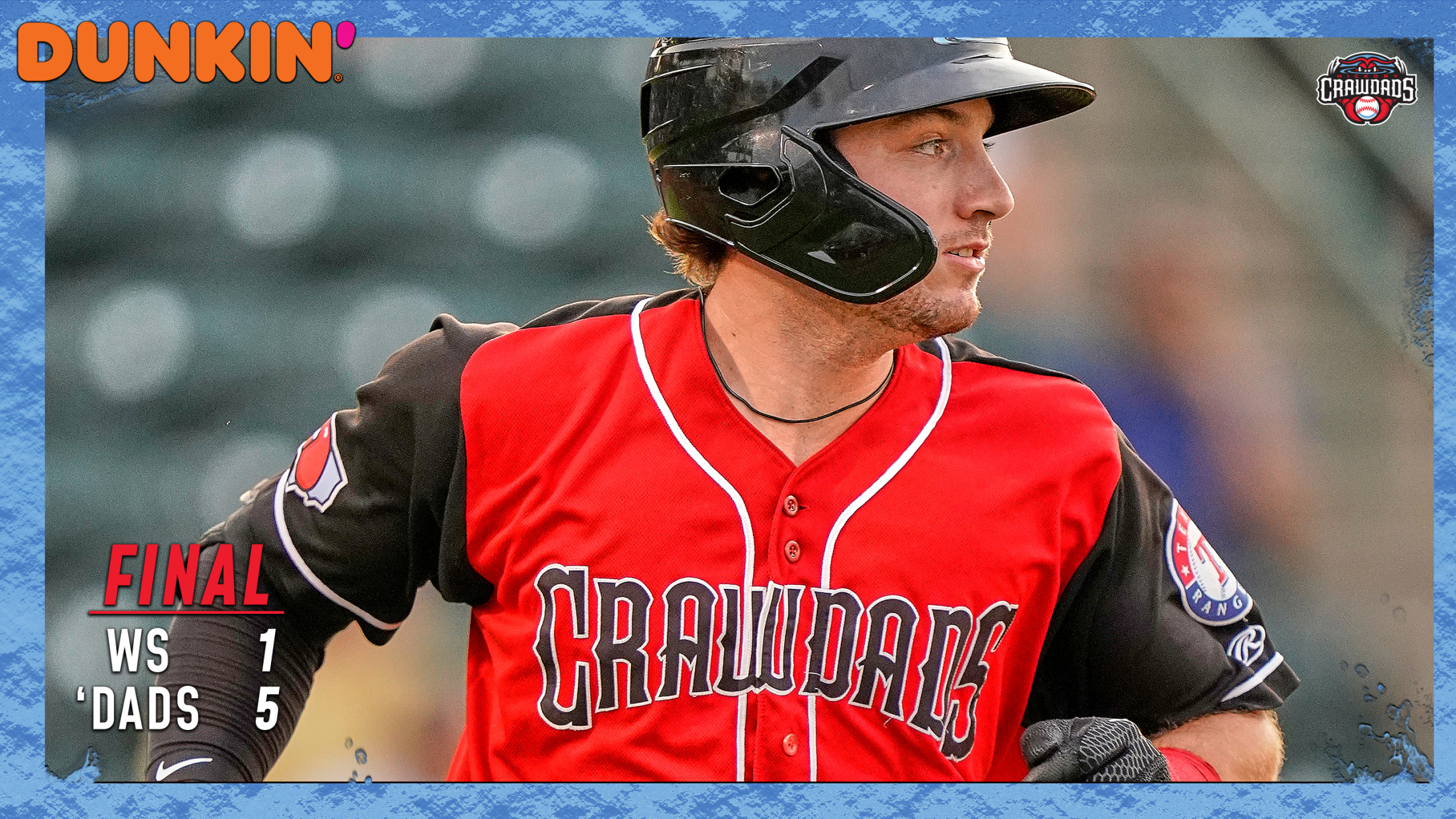 Hickory, NC- The Crawdads picked up a 5-1 victory on Friday Night over the Winston-Salem Dash. The Crawdads took a 1-0 advantage in the second inning over the Dash. Jonathan Ornelas doubled and moved to third on a groundout by Jake Guenther. A passed ball by the catcher allowed Ornelas
Hickory, NC- The Crawdads picked up a 5-1 victory on Friday Night over the Winston-Salem Dash.
The Crawdads took a 1-0 advantage in the second inning over the Dash. Jonathan Ornelas doubled and moved to third on a groundout by Jake Guenther. A passed ball by the catcher allowed Ornelas to come in to score the game's first run.
The Dash scored a run off Seth Nordlin in the fourth inning to even the score at one each. Nordlin tossed 5.1 innings on the night, allowing 3 hits and 1 walk. He struck out five and allowed just the one run.
The 'Dads jumped back ahead in the sixth inning. Frainyer Chavez reached on a fielding error by the second baseman before Trevor Hauver launched a homerun to right-center to make the score 3-1.
Things opened up even more in the eighth as the Crawdads added two more runs. Hauver and Dustin Harris walked and moved up on a wild pitch. Trey Hair grounded out but Hauver was able to come in to score. David Garcia hit a double to dead center that brought Harris in.
Jesus Linarez picked up the win for the 'Dads after pitching 2.2 scoreless innings without allowing a hit. Spencer Mraz finished the game, striking out two in the ninth.
Harris stayed hot for the 'Dads, picking up a base hit in the first inning. He has recorded a hit in all 12 starts since joining the team from Low-A Down East at the beginning of the month.
Tomorrow night will be a doubleheader beginning at 4pm. It will be NASCAR Night at the Frans and starting at 3:30 when gates open, the 'Dads will give away 1,000 racing themed tee shirts thanks to Duck Graphics and Kicks 103.3. It is also Bases and Brews presented by Lowes Foods and the Hickory Daily Record. Fans can enjoy unlimited craft beer samplings with the purchase of an event ticket.