Crawdads Fall 9-6 to Drive on Thursday
Harris Hits 3-Run Homer for 'Dads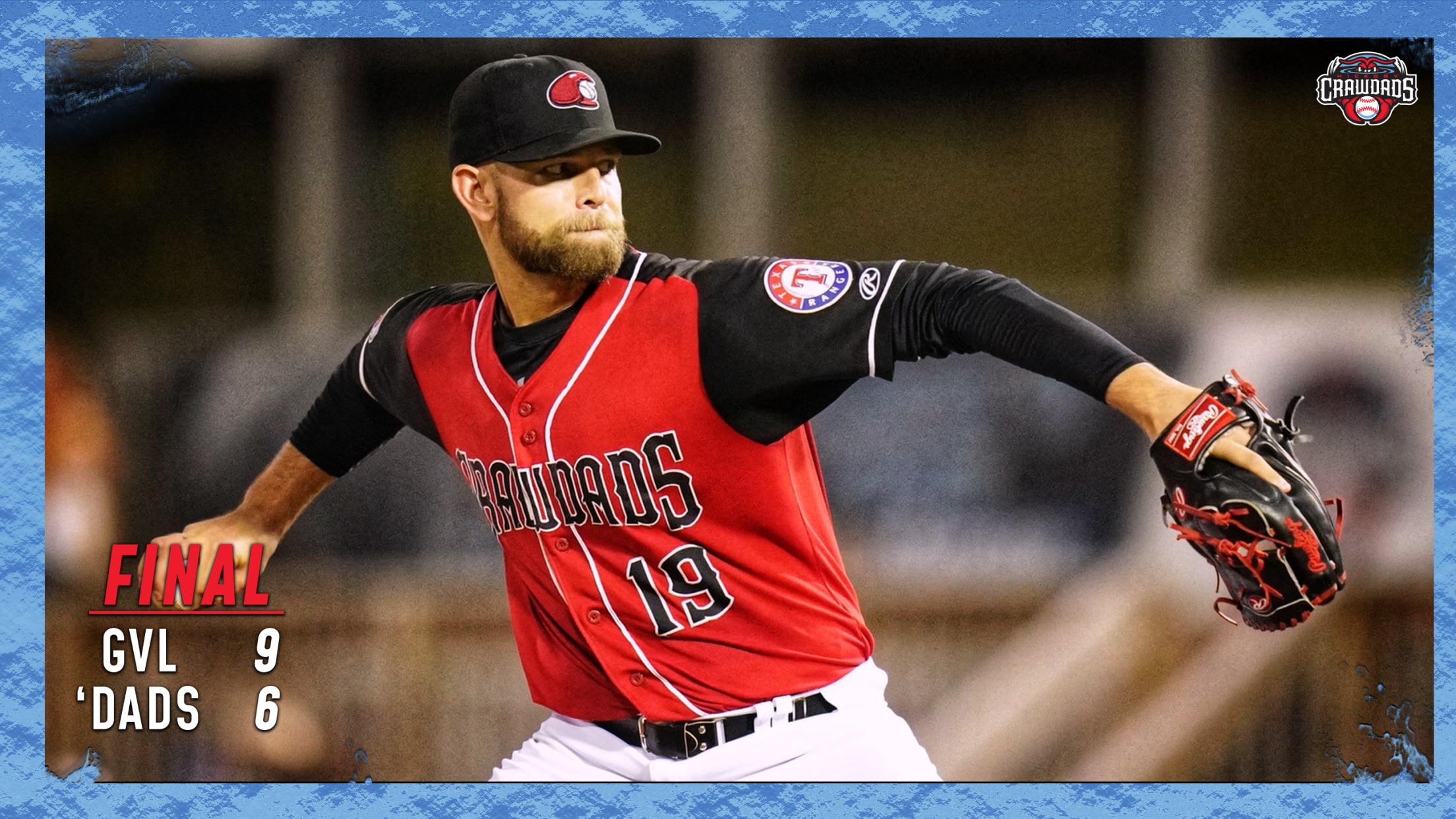 Hickory, NC- The Hickory Crawdads losing streak hit 11 as the Greenville Drive took Thursday night's contest 9-6. Greenville got a pair of runs across in the second to take a 2-0 lead. The 'Dads cut the deficit in half with a run in the fourth. Ezequiel Duran kicked things
*Hickory, NC- *The Hickory Crawdads losing streak hit 11 as the Greenville Drive took Thursday night's contest 9-6.
Greenville got a pair of runs across in the second to take a 2-0 lead.
The 'Dads cut the deficit in half with a run in the fourth. Ezequiel Duran kicked things off with a line drive single. Dustin Harris replaced him on the bases with a groundout to second. A single by Jake Guenther put runners on the corners. Pedro Gonzalez brought the run in with the third single of the inning.
The Drive made it a 5-1 game with three more runs in the fifth. Starter Seth Nordlin finished his evening after five, allowing the five earned runs on six hits and one walk. He struck out six.
In the bottom half of the inning the Crawdads were able to get a pair of runs back, putting together a two-out rally. David Garcia and Duran singled to put runners on first and third. Harris doubled in Garcia and advanced Scott to third. Guenther picked up a base hit and sent Duran in, bringing the score to 5-3.
Greenville scored two runs in the sixth off Joe Corbett to make it 7-3. They added two more (only one was earned) in the eighth off Adam McKillican in his second inning of work.
The Crawdads ate into the Drive's lead with three runs in the ninth. Frainyer Chavez walked and Garcia singled to get on board for Dustin Harris, who homered to left to bring the score to its final of 9-6.
Tomorrow night the Crawdads will shoot off their final fireworks show of the year presented by Carolina West Wireless and Big Dawg 92.1. The Crawdads are also partnering with local PTOs to raise money with the Battle of the PTOs presented by Denise Clay: Edward Jones. It will also be the last Llamas de Hickory game of the season and the team will wear specialty uniforms while celebrating Latinx culture throughout the night thanks to the Catawba County Partnership for Children, the Dolly Parton Imagination Library, and Centro Latino.