Crawdads Reveal 2020 Christian Concert Series
Citizen Way and Rhett Walker Band to Play Post-Game Concerts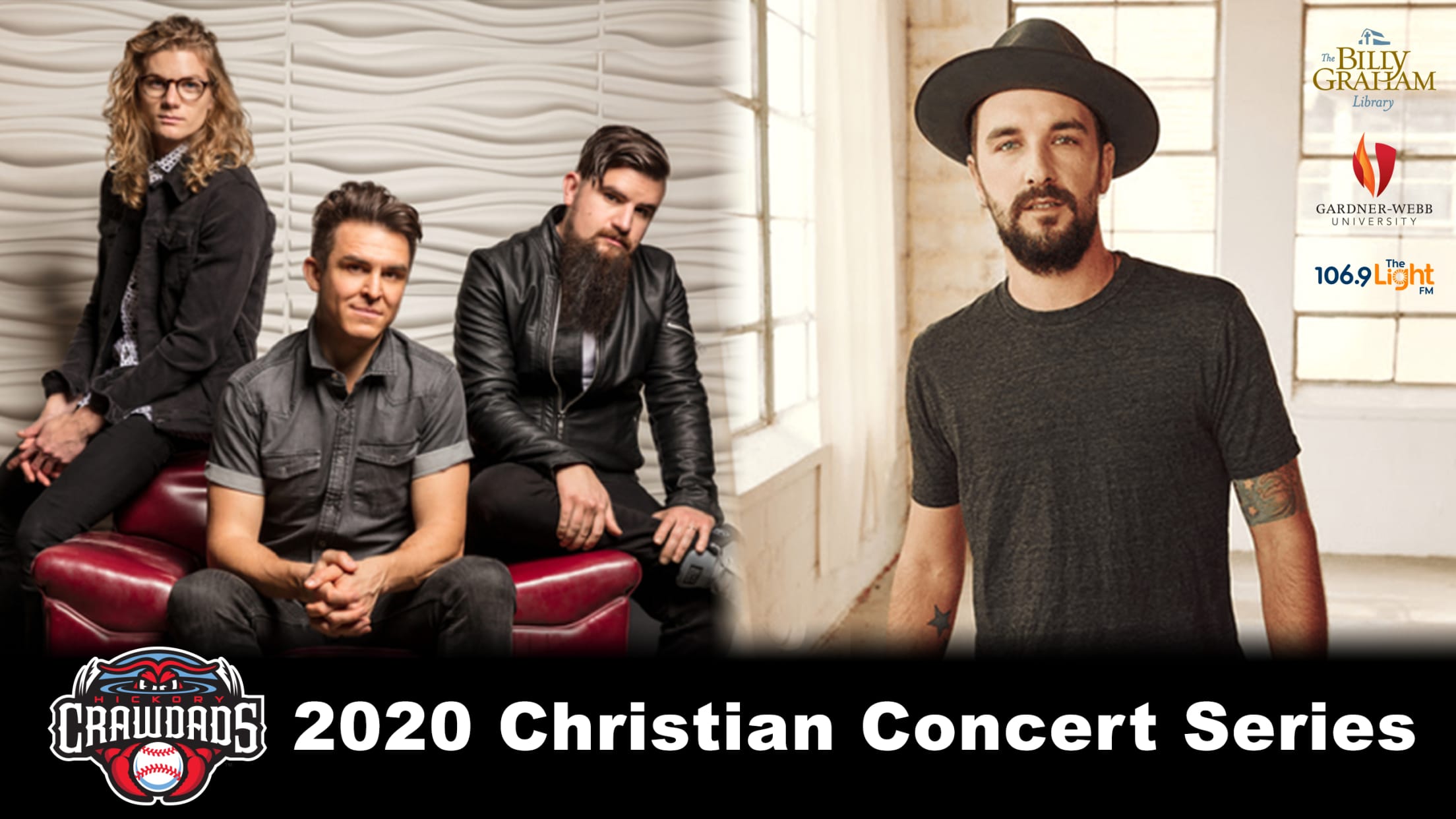 Hickory, NC- The Crawdads are excited to announce that the post-game Christian Concert series will be returning in 2020. Citizen Way will headline the first concert on Saturday, May 2nd courtesy of 106.9 The Light. The Rhett Walker Band, presented by the Billy Graham Library, Gardner-Webb University and 106.9 The
Hickory, NC- The Crawdads are excited to announce that the post-game Christian Concert series will be returning in 2020. Citizen Way will headline the first concert on Saturday, May 2nd courtesy of 106.9 The Light. The Rhett Walker Band, presented by the Billy Graham Library, Gardner-Webb University and 106.9 The Light, will perform following the Crawdads game on Saturday, August 8th. The Crawdads games on both dates will begin at 5pm with the concerts beginning immediately following the conclusion of the game.
Citizen Way arrived on the Christian music scene with hit single "How Sweet the Sound," which topped charts for four weeks. The group has released three albums, with the most recent coming out just three months ago in October. Drummer David Blascoe said that the band's mission is to share the word of Jesus through music. "We write and sing about the things that we do because of the impact they've had on our lives, and we want to share that," he said.
The Rhett Walker Band released their debut album in 2012. Their first single, "When Mercy Found Me," reached #5 on the Christian charts and was nominated for a Grammy in 2012. The band has also toured with the biggest Christian artists, such as MercyMe, Newsboys and more, and appeared multiple times on the Grand Ole Opry. They are also three-time GMA Dove Award nominees (New Artist of the Year, Rock/Contemporary Album of the Year and Rock/Contemporary Song of the Year).
Suites, party patios, picnics, and group tickets are currently available for both concert dates. Individual tickets will go on sale at the annual Crawdads Spring Fling on Saturday, March 21st. Individual tickets will be $16 while the group rate (for 20 or more) is only $13. Tickets include admission for the 'Dads game and the post-game concerts.
For more information about either concert or to reserve your group outing, call the Crawdads front office at (828) 322-3000 or stop by the stadium from 9am-5pm Monday-Friday.