Crawdads' Streak Snapped in 10-8 Loss
'Dads Go 5-1 on Homestand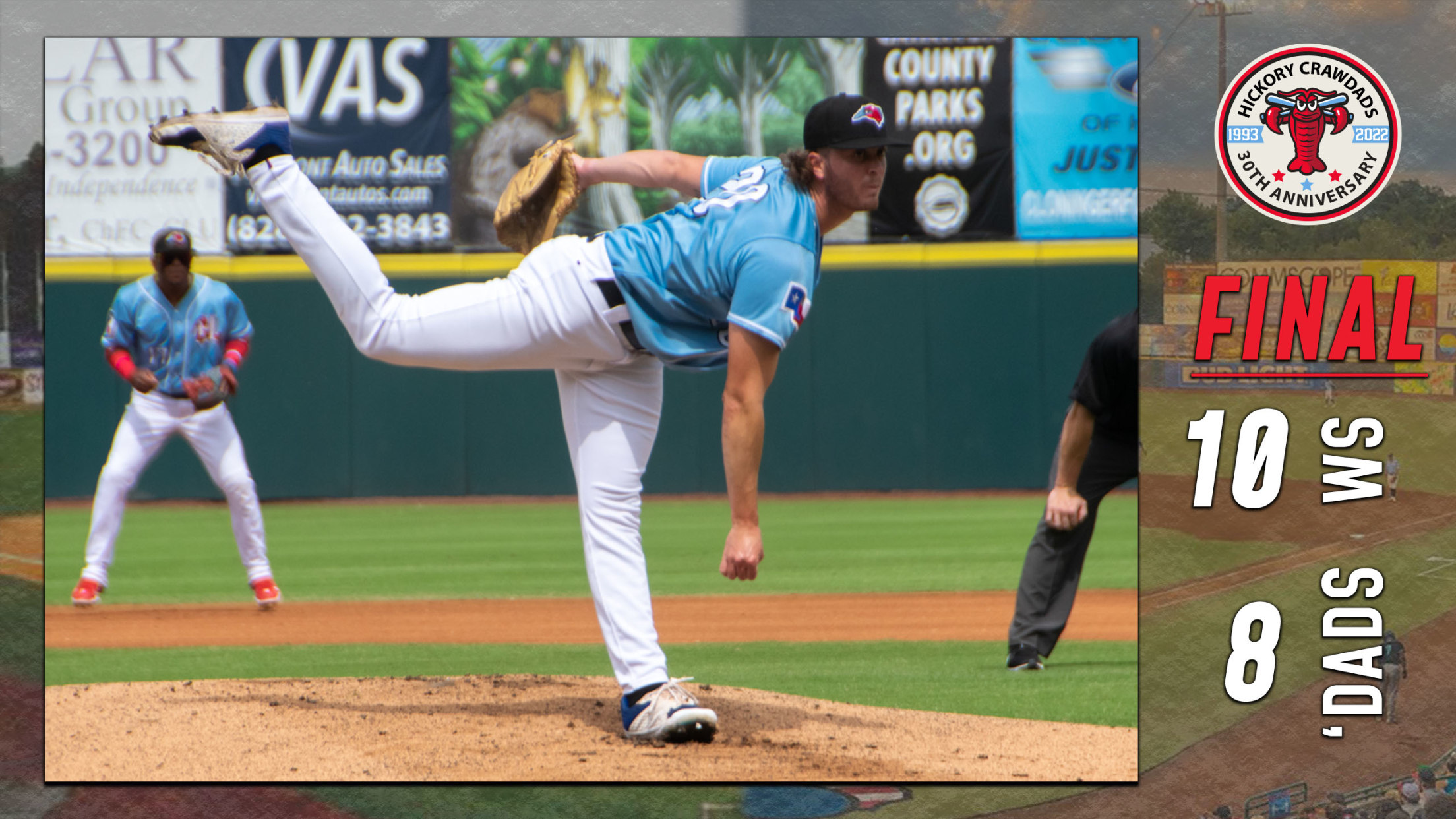 Hickory, NC- The Crawdads' five game winning streaked was snapped on Sunday afternoon as they fell to the Winston-Salem Dash 10-8. Winston-Salem pulled ahead with four runs in the first inning off Dane Acker, making his Crawdads debut. The Crawdads scored a run in the bottom of the second. Thomas
Hickory, NC- The Crawdads' five game winning streaked was snapped on Sunday afternoon as they fell to the Winston-Salem Dash 10-8.
Winston-Salem pulled ahead with four runs in the first inning off Dane Acker, making his Crawdads debut.
The Crawdads scored a run in the bottom of the second. Thomas Saggese singled on a liner to center and moved into scoring position as Cody Freeman drew a five-pitch walk. Keyber Rodriguez singled to left to bring the in their first run.
The Dash scored five in the fourth to take an eight-run lead.
The 'Dads started to cut into the deficit with a four run sixth inning. Saggese doubled and Chris Seise singled to give them runners on the corners. Konner Piotto doubled in two runs with a hit to center. Jayce Easley followed up with a double if his own to bring Piotto around. Frainyer Chavez picked up a base hit to score Easley and make it 9-5.
Winston-Salem answered with a leadoff homerun in the top of the seventh inning to bring the score to 10-5.
The Crawdads fought back in the bottom of the eighth four a run. Easley and Chavez walked, and Osuna moved the lead runner up with a fly out to right. Angel Aponte grounded out, but Easley came into score on the play.
The 'Dads started another rally in the ninth as Seise led off the inning with a groundball single. Cody Freeman flied out for the first out of the inning, but Rodriguez tripled to right to make it a three-run game. Konner Piotto grounded out to second as Rodriguez scored from third. Easley worked a full count but struck out to end the game.
The Crawdads will hit the road for six games in Hudson Valley and six in Aberdeen before returning home to close out the season.