Crim Delivers Game-Winning Single in 8th
'Dads Hold Hoppers to 2 Hits in 2-1 Win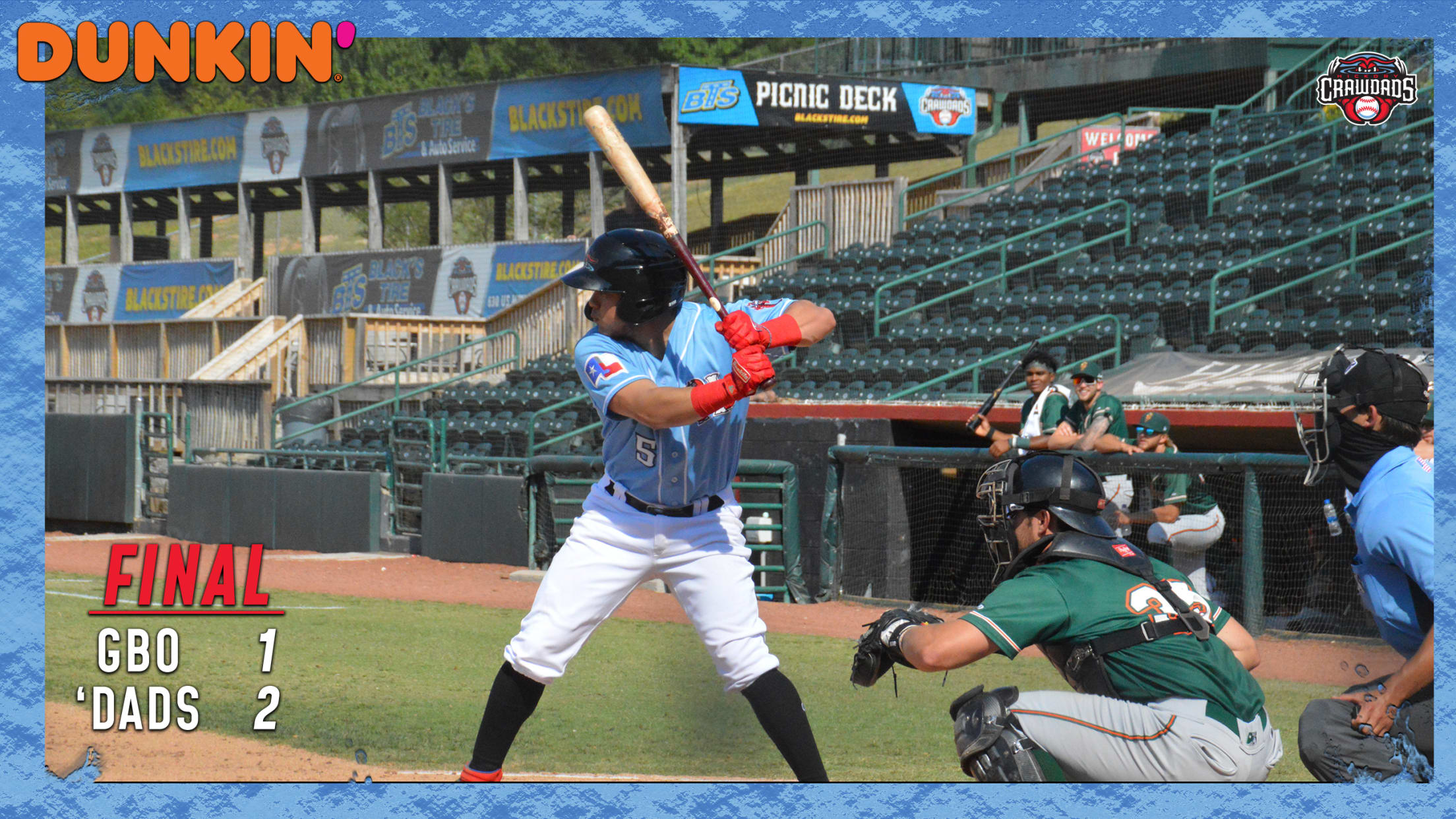 Hickory, NC- The Crawdads pulled out a 2-1 victory over the Greensboro Grasshoppers on Sunday. The teams split the six game series with three wins a piece. Crawdads starting pitcher Ronny Henriquez tossed five innings, getting tagged for one unearned run. He gave up just one hit, walked three and
Hickory, NC- The Crawdads pulled out a 2-1 victory over the Greensboro Grasshoppers on Sunday. The teams split the six game series with three wins a piece.
Crawdads starting pitcher Ronny Henriquez tossed five innings, getting tagged for one unearned run. He gave up just one hit, walked three and struck out three. Jean Cassanova came in for the sixth, pitching two hitless innings. Tai Tiedemann handled the eighth inning, yielding one hit.
The 'Dads rallied in the bottom eighth inning to take a 2-1 lead over the Grasshoppers. Jose Acosta singled to right and Frainyer Chavez moved him to third with another single. Chavez got himself into scoring position with his fourth stolen base of the year. Blaine Crim drove a single to shallow center that brought in two runs and put the Crawdads ahead.
Grant Anderson came in to close out the game. He got the first out on a fly to right before walking the tying run. Anderson got a fly out and recorded the final out a strikeout.
The Crawdads will head to Winston-Salem for six games starting on Tuesday followed by a series in Aberdeen. They will return Tuesday, June 8th for their next six game homestand, which will feature a tribute to Elvis Presley, Hero Night, and Miracle of Hickory Night.