'Dads Come Back in 10th, Fall in 11th
Crawdads Lose 5-4 In Extras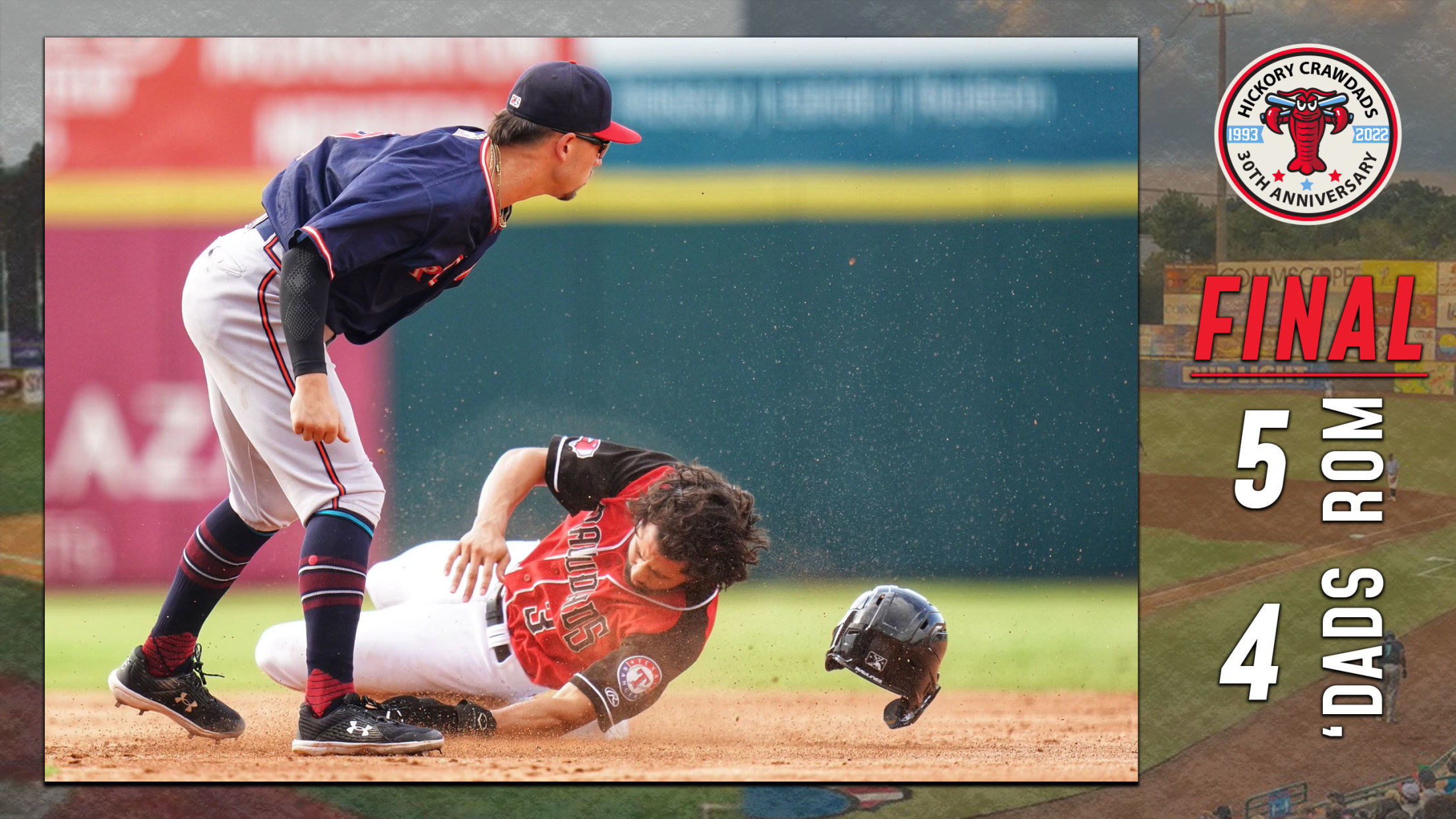 Hickory, NC- The Crawdads fell 5-4 in the eleventh inning to the Rome Braves on Saturday Night. The Crawdads took the lead in the first. Evan Carter tripled to center to drive in Luisangel Acuña, who had walked to start off the inning. Thomas Saggese followed up with a single
Hickory, NC- The Crawdads fell 5-4 in the eleventh inning to the Rome Braves on Saturday Night.
The Crawdads took the lead in the first. Evan Carter tripled to center to drive in Luisangel Acuña, who had walked to start off the inning. Thomas Saggese followed up with a single to left to send in Carter and make the score 2-0.
The 'Dads added on a run in the fourth. Cristian Inoa was hit by a pitch and Keyber Rodriguez drew a walk. Jayce Easley doubled to right to score Inoa, putting them ahead by three.
Rome stared chipping away at the Crawdads' lead in the fifth with a run. They added on one in the eighth and one in the ninth to bring it to a 3-3 game.
The Braves got a run in the tenth inning but the 'Dads clawed back, to extend the game. With Cody Freeman on second, Inoa hit a bloop single to center that scored Freeman.
Rome got their run in from second in the eleventh to pull ahead 5-4.
The series will wrap up tomorrow afternoon at 3pm. It will be Church Bulletin Sunday by Catawba Shoe Store. The anniversary jersey auction will also wrap up at 5pm tomorrow evening so make sure to get your bids in at milbauctions.com.