Duran Drives in 3 But 'Dads Lose 7-4
Woes Continue as Streak Reaches 13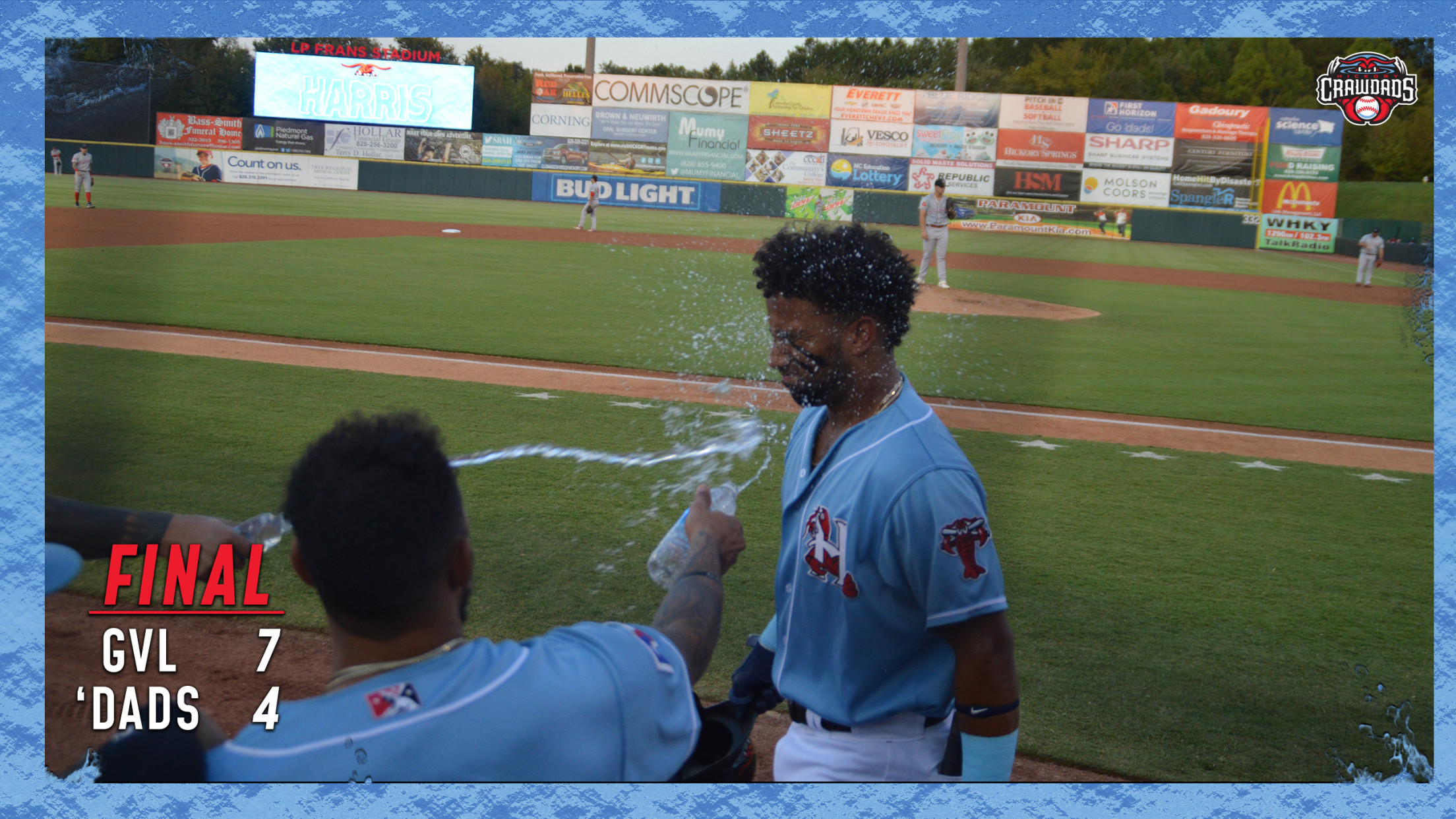 Hickory, NC- The Crawdads lost control in the late innings of Saturday night's game. After leading most of the way through six, the bullpen surrendered five runs in the last three innings as the Crawdads fell 7-4. Hickory wasted no time getting the offense going on Saturday night. Frainyer Chavez
Hickory, NC- The Crawdads lost control in the late innings of Saturday night's game. After leading most of the way through six, the bullpen surrendered five runs in the last three innings as the Crawdads fell 7-4.
Hickory wasted no time getting the offense going on Saturday night. Frainyer Chavez led off the game with a single. Ezequiel Duran put the 'Dads ahead by two as he sent the first pitch of the at bat over the left field wall. The lead was their first in 27 innings.
Greenville mustered two runs in the fourth off Crawdads starting pitcher Ben Anderson to tie the game.
The Crawdads quickly retook their advantage, getting a run back in the bottom half of the inning.
Anderson finished his evening after the fifth. He allowed the two earned runs on four hits and three walks. He racked up seven strikeouts across his five frames of work. Chavez walks and Duran doubled him in.
Greenville tied the game in the seventh inning and scored two in the eighth to take a 5-3 lead.
The 'Dads scored a run in the bottom of the eighth to pull back within one. Isaias Quiroz walked and moved to second on a single by Jember Gutierrez. Chavez doubled to left, allowing Quiroz to safely score but Gutierrez was called out on a close play at the plate.
The Drive scored twice more in the ninth to extend their lead to 7-4.
The Crawdads last home game of 2021 will be tomorrow afternoon at 3pm. Tyler's Amazing Balancing Act will be at the Frans to entertain fans throughout the afternoon. The road gray jersey auction will wrap up with the first pitch of the 7th inning so be sure to get your bids in on the Live Source App. It is also Church Bulletin Sunday presented by PDQ. Kids can stop by their local Sheetz in their uniforms for a free ticket as part of Little League Sunday. Of course, it is also Fan Appreciation and there will be specials in the team store and all draft beer will be $5 and Dippin' Dots will be $3 as part of the sales.