Fans Fill the Frans but 'Dads Fall 14-7
Late Rally Comes Up Short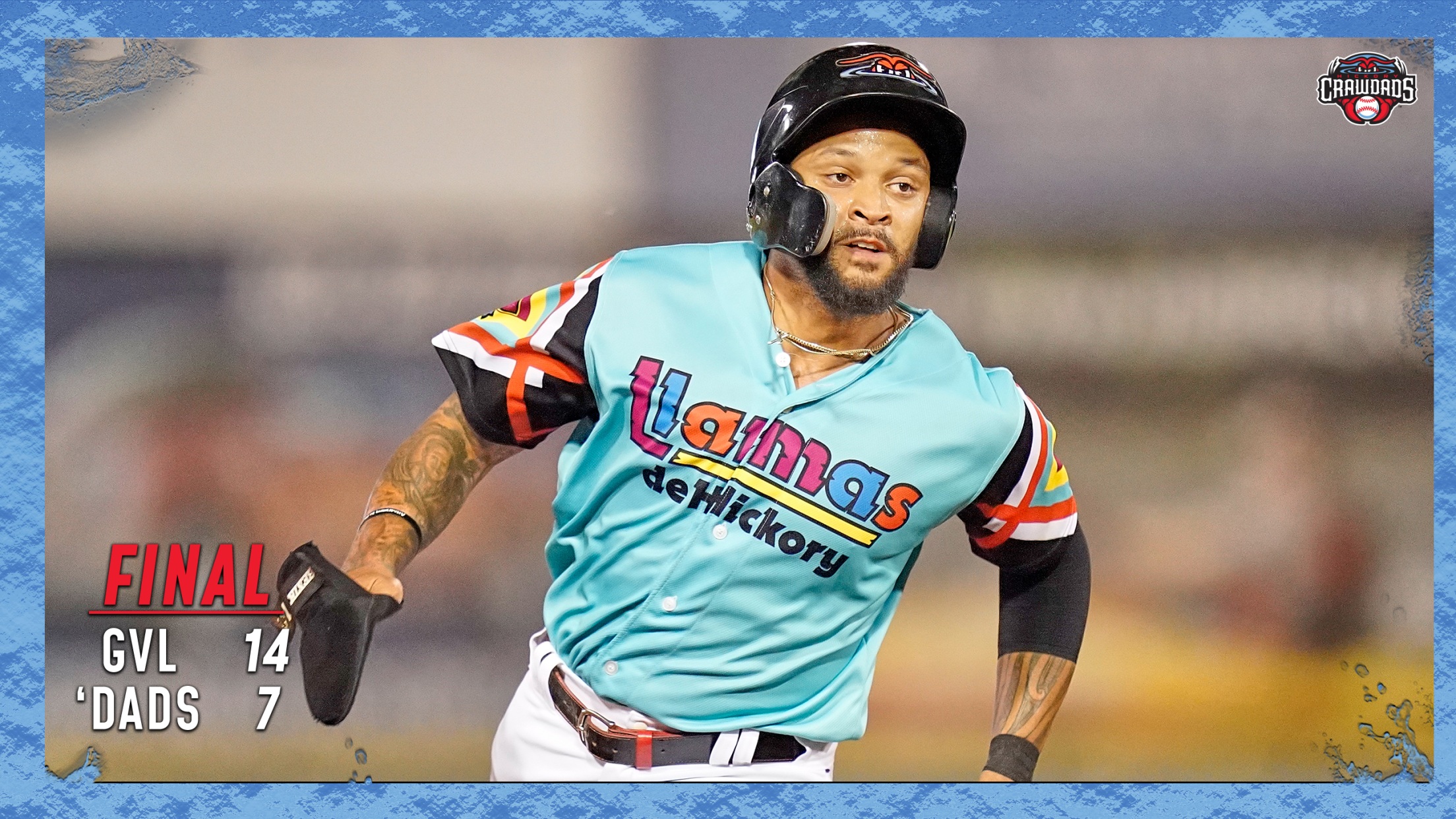 Hickory, NC- A sellout crowd was in attendance on Friday night as the Crawdads squared off against the Greenville Drive. The Crawdads had a late surge of runs, but they were unable to walk away with the victory, losing 14-7. Greenville scored two unearned runs in the second to take
Hickory, NC- A sellout crowd was in attendance on Friday night as the Crawdads squared off against the Greenville Drive. The Crawdads had a late surge of runs, but they were unable to walk away with the victory, losing 14-7.
Greenville scored two unearned runs in the second to take an early lead.
The Crawdads got a run in the third to make it a one run game. Frainyer Chavez and Ezequiel Duran singled to put runners on the corners. A passed ball while Dustin Harris was batting allowed Chavez to dash home to score the 'Dads first run.
The Drive responded with three runs in the fourth to pull ahead 5-1. Starting pitcher Avery Weems finished his night after the fourth. Three of the five runs were earned for Weems, who allowed seven hits and three walks and struck out six.
Nic Laio came into the game in relief of Weems and gave up four runs in 1.2 innings to push the score to 9-1.
The 'Dads started mounting a comeback in the bottom of the sixth, getting two runs. Harris singled and took second on a wild pitch. David Garcia homered to right to give the Crawdads a pair of runs. The homer was Garcia's second of the week and fifth of the season.
The rally continued in the seventh as the Crawdads put up four more runs to bring them within two of the Drive. Pedro Gonzalez hit his sixth homerun of the year to start the inning off. Jared Walker followed up with a triple to right. Frainyer Chavez grounded out but Walker was able to come home on the play. Duran kept things going with a double to left to chase the reliever out of the game. Harris had no problem adjusting to the new pitcher, sending a soaring homerun to right to make the score 9-7.
Greenville quickly erased the work as they score four of their own in the top of the eighth inning off Sean Chandler.
The loss is the Crawdads 12th straight, tying the franchise record for the longest such streak.
Tomorrow night will be the Crawdads' Salute to Troops presented by Goodwill Industries. Military can get free parking by showing their ID to the parking attendant. The first 1,000 fans to the ballpark will also receive a free bobblehead of Hickory High alumni and Super Bowl winning kicker Ryan Succop thanks to WHKY 1290AM and 102.3FM.