Garcia Collects 3 Hits in Loss to Greensboro
'Dads Fall 13-5 in Series Opener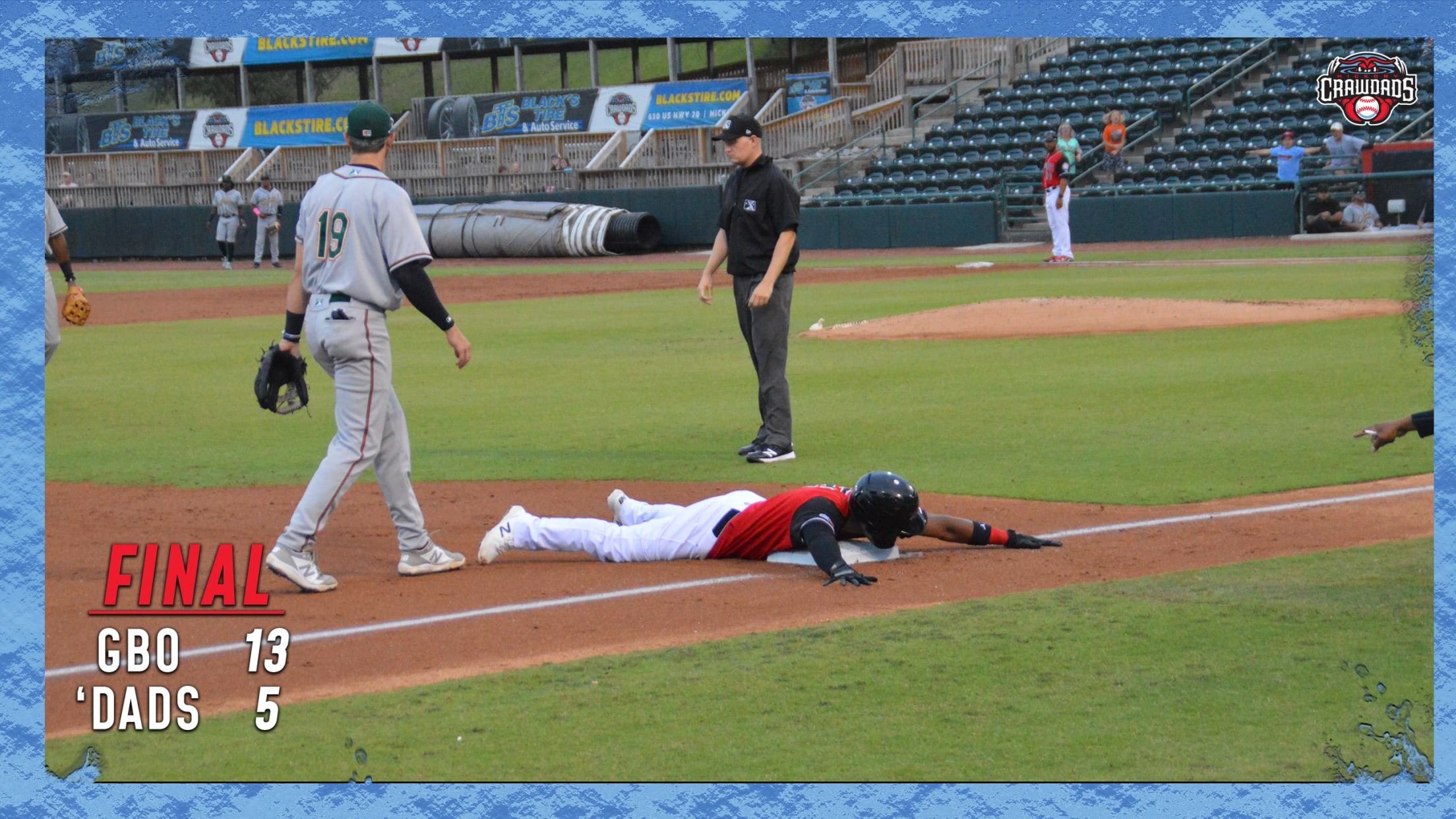 Hickory, NC- The Crawdads fell to the Greensboro Grasshopper's 13-5 on Wednesday evening. Greensboro hopped on the board first, sending a two-run homer over the right field fence in the top of the third. Frainyer Chavez singled to right to get a runner on for the 'Dads in the home
Hickory, NC- The Crawdads fell to the Greensboro Grasshopper's 13-5 on Wednesday evening.
Greensboro hopped on the board first, sending a two-run homer over the right field fence in the top of the third.
Frainyer Chavez singled to right to get a runner on for the 'Dads in the home half of the inning. He was replaced on the bases as Jose Acosta hit into a fielder's choice. With Jonathan Ornelas at the plate, the Grasshoppers tried to pick off Acosta but a throwing error let him take third. Ornelas ripped a single to right and brought the run in.
Greensboro answered with five more runs in the top of the fourth inning, taking a 7-1 lead over the 'Dads, and chasing starter Justin Slaten out of the game.
The 'Dads struck back with a run in the bottom of the inning. David Garcia and Miguel Aparicio singled to put runners on first and second. Garcia came into score on a grounder to first that was mishandled by the first baseman as they tried to make the play.
The Grasshoppers tacked on another run in the seventh to pull ahead 8-2.
In the bottom of the inning, the Crawdads rallied for a pair of runs to cut the score to 8-2. Acosta began the inning with a walk but was out at second on a grounder by Ornelas. A throwing error by Greensboro allowed Ornelas to advance to second. Kellen Strahm and Blaine Crim drew consecutive walks to load the bases for the 'Dads. Garcia drove a single to left and brought two runs in to score.
Three more runs in the eighth and two in the ninth by the Grasshoppers pushed the score to 13-4.
The Crawdads got a run in the bottom of the ninth. Ornelas reached on the Grasshopper's fourth error of the night and took second without a throw. Crim singled to left to send Ornelas in and make the score it's final of 13-5.
The Crawdads and Grasshoppers will play a doubleheader tomorrow evening beginning at 5pm. The second game, in which we will be having our Tribute to Elvis, will start no earlier than 7pm. It is also Thirsty Thursday, presented by Sheetz and Focus News, which means that beer and Pepsi products will be discounted and Sheetz members can get a $6 ticket. As part of People's Bank Thursday, fans can also show their membership card for a discounted $6 ticket.