Osuna Blasts Homer in 'Dads Defeat
Crawdads Stage Rally in 9th but Fall 9-7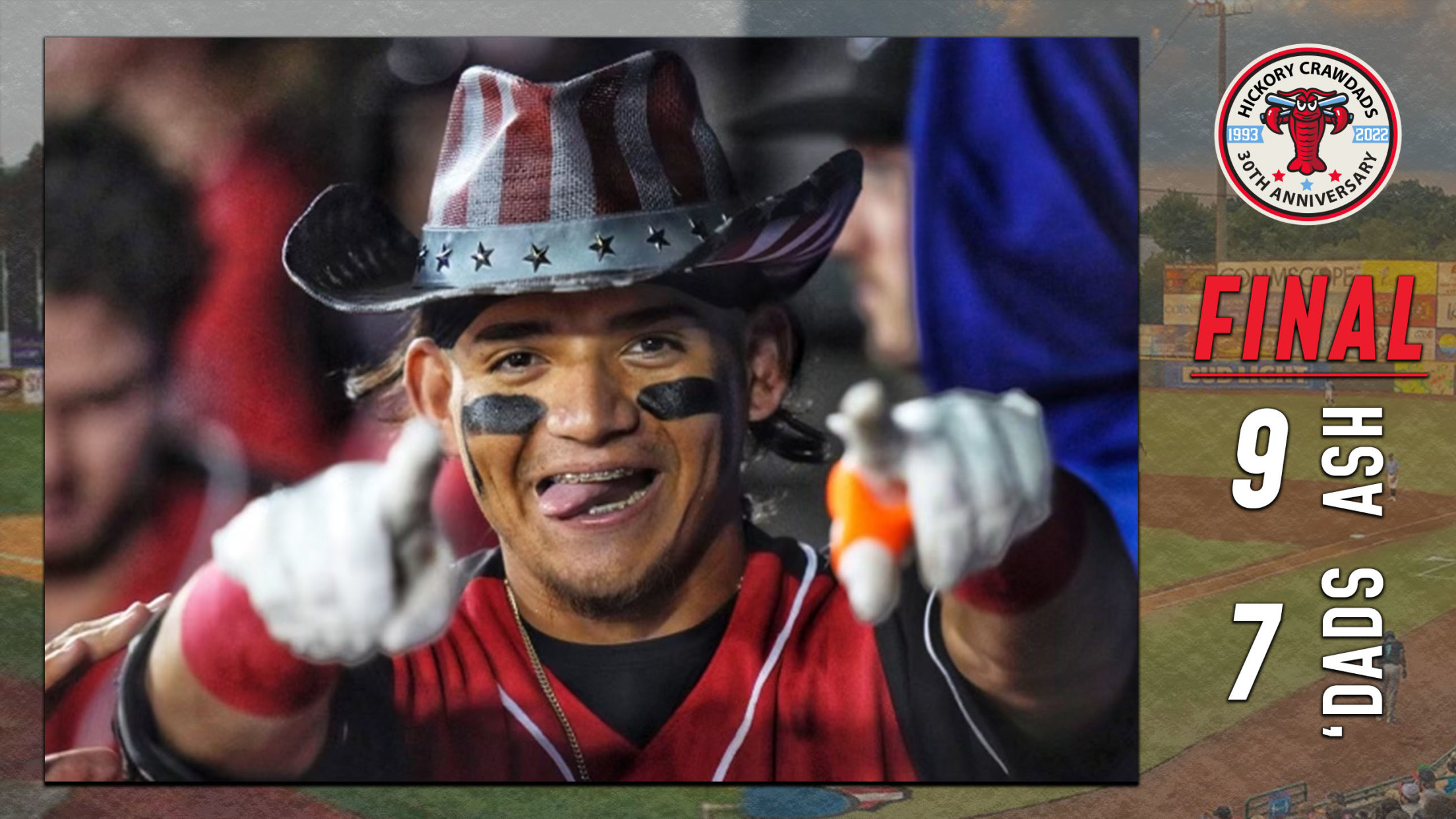 Hickory, NC- The Crawdads made a late run in Friday night's game but ultimately fell 9-7 to the Asheville Tourists. The game started back-and-forth before Asheville pulled ahead in the sixth. The Crawdads got on the board in the bottom of the first. Evan Carter walked, stole second, took third
Hickory, NC- The Crawdads made a late run in Friday night's game but ultimately fell 9-7 to the Asheville Tourists. The game started back-and-forth before Asheville pulled ahead in the sixth.
The Crawdads got on the board in the bottom of the first. Evan Carter walked, stole second, took third on a wild pitch, and scored on a single by Cristian Inoa.
Asheville took the lead with two runs in the second.
The 'Dads went back ahead in the second, scoring twice. Jayce Easley walked and moved to second on Keyber Rodriguez' ground out. A ball brought him to third before Frainyer Chavez picked up a base hit to score Easley. Chavez stole second and scored on a single by Carter.
Once again, Asheville pulled ahead in the next frame with a pair of runs.
The Crawdads pushed back for the lead in the fourth. Rodriguez singled and stole second, advancing to third on a throwing error. Chavez drove him in with a groundout. Alejandro Osuna sent a towering homerun to right to bring the score to 5-4 in favor of the 'Dads.
The Tourists scored two in the sixth, one in the seventh and two in the eighth to make it an 8-5 game.
In the bottom of the ninth, the 'Dads rallied for two runs and got the game-tying runners aboard but couldn't complete the comeback. Alejando Osuna walked and came around on Carter's double. Thomas Saggese moved Carter to third on a fly out to right and Freeman singled in the run. Cristian Inoa drew a walk to get the tying run on first but a fly out to left ended the game.
Tomorrow night the ZOOperstars will be in town. It is also Paint the Park Purple Night and fans are encouraged to wear purple as the 'Dads raise money for the Walk to End Alzheimer's. The first 500 fans will receive a team picture courtesy of WHKY 1290AM and 102.3FM.