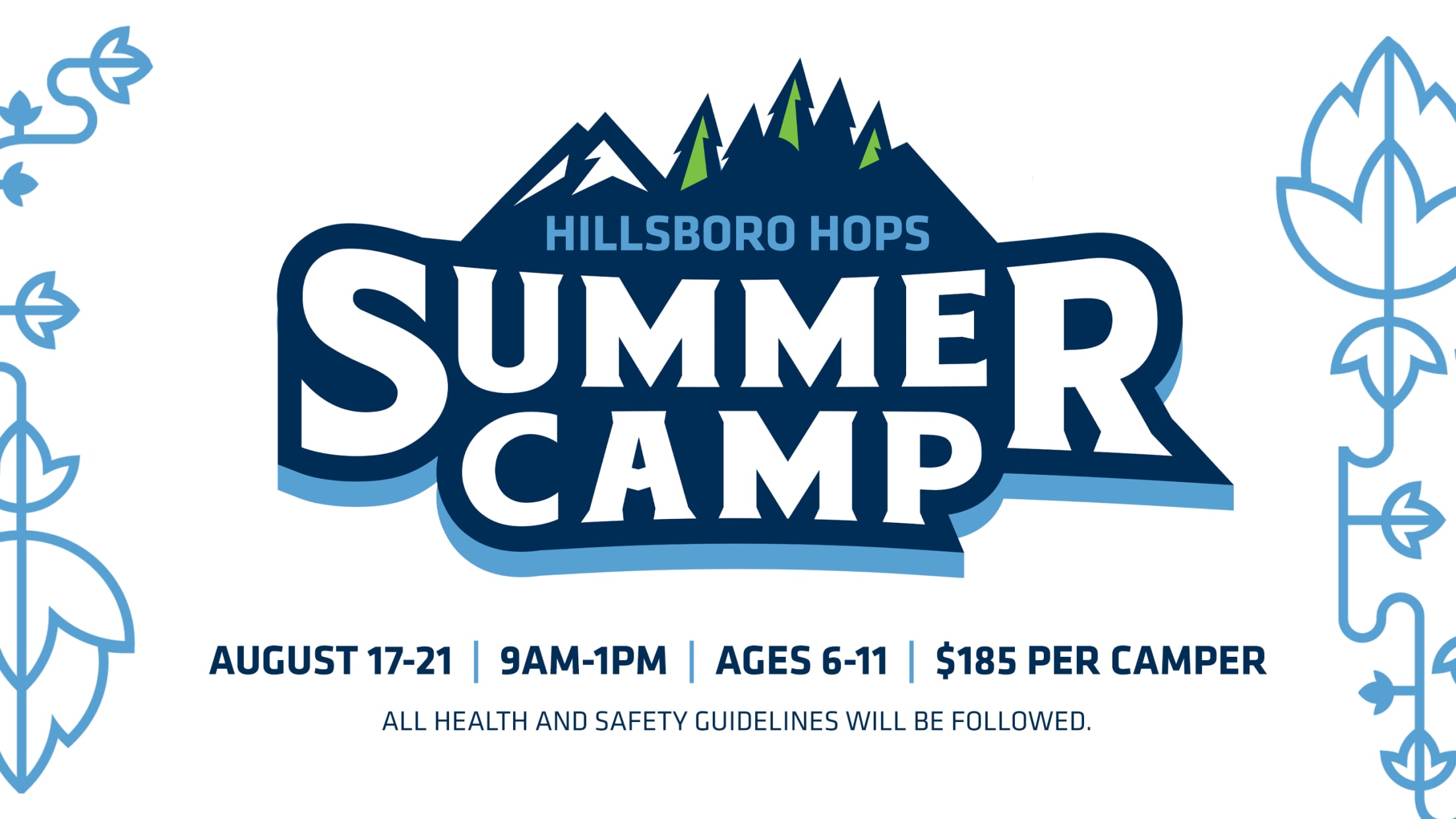 The Hillsboro Hops are hosting a summer camp! Details are below. Please email Hannah August ([email protected]) for additional questions.
August 17-21, 2020
9:00 am to 1:00 pm
$185 for the week
Must Pre-Register by August 13th
Located at Ron Tonkin Field
Ages: 6-11 - Must be 6 years of age as of 7/1/2020
Activities: Activities will be planned with social distancing in mind and include STEM, Sports, Music, Games, Arts&Crafts and more fun topics. All activities will take place outdoors.
Check-In
Camp begins at 9:00 am and ends at 1:00 pm. Check-in will be open starting at 8:45 am every day.
Items Needed
Each camper must bring his/her own water bottle and snacks for the day (nut free preferred). Campers must also bring a book from home to read and dress for activities that will include painting, getting wet and physical activity. A change of clothes is acceptable to bring.
Campers will be required to have masks with them but will only be asked to wear during activities where physical distancing cannot be done.
Medical/Special Needs
There will be a section on the registration form where you will need to disclose any allergies, special accommodations or medical needs your camper may have.
All camp participants must have a completed medical waiver. Waiver MUST BE submitted at the first day of camp, otherwise the camper will not be allowed to participate.
Pick-Up
Camp concludes at 1:00 pm. Pick-up must be completed by 1:15 PM. Anyone picking up a child will have to have the proper identification.
Late Pick-Up
There will be an additional charge for late pick-up of a child past 1:15 PM.
COVID Preparedness
Camp groups will be limited to 10 campers or less with at least 1 designated Hops' staff assigned to the group. These groups will stay together all week and will not interact with the other groups.
"Floater staff" will be on hand to check on each stable group. They will sanitize and wear face coverings at all times when interacting with the group.
All activities will be held outdoors.
Campers will complete health screenings each morning prior to access to camp.
Each group will have its own daily log to assist in contact tracing and will be kept on file for 6 weeks.
Each activity station will be sanitized by a designated cleaning staff after each rotation.
Camp Staff will have sanitizing equipment on them at all times
Social distance markers will be placed in restrooms
Water stations for each group, with refills done by counselor only
Snacks and water bottles must be brought from home