Hops Lose Second Straight, 4-2 at Salem-Keizer
Volcanoes win series, move alone into first place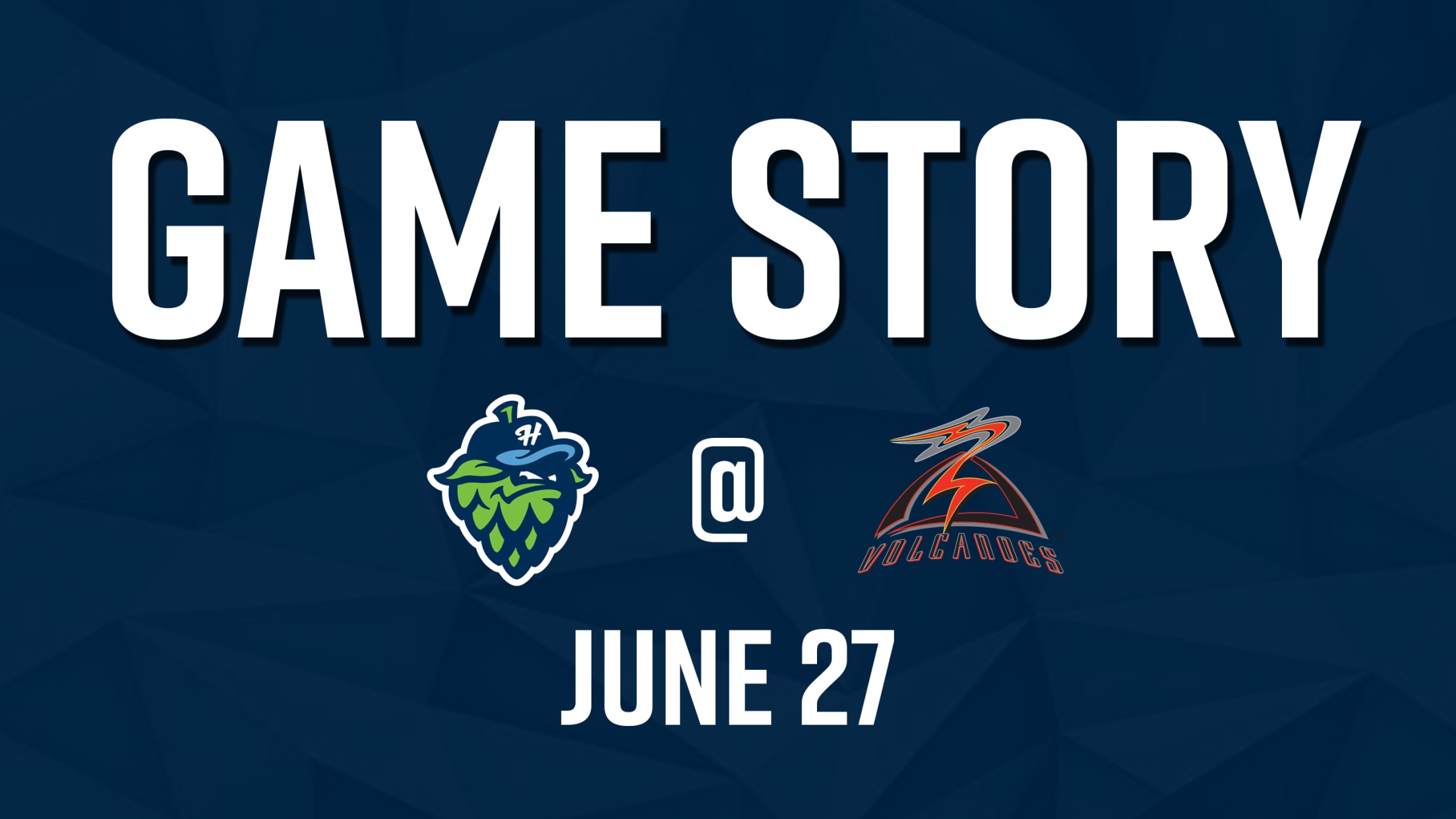 KEIZER, ORE. --- Salem-Keizer scored twice in the first inning and led throughout en route to a 4-2 win over the Hillsboro Hops on Thursday night at Volcanoes Stadium. Hillsboro (8-6) is now one game behind first-place Salem Keizer (9-5) in the Northwest League's South Division.The Volcanoes' first-inning runs came
KEIZER, ORE. --- Salem-Keizer scored twice in the first inning and led throughout en route to a 4-2 win over the Hillsboro Hops on Thursday night at Volcanoes Stadium. Hillsboro (8-6) is now one game behind first-place Salem Keizer (9-5) in the Northwest League's South Division.
The Volcanoes' first-inning runs came on a walk, a controversial hit batter --- what appeared to be a foul ball off the bat of Franklin Labour was ruled to have hit him --- an RBI single from Ricardo Genoves and an error by Hops left fielder Ryan January.
Salem-Keizer added a run in the third on a Genoves ground-out, and another in the fifth on a solo home run by Harrison Freed. (Hillsboro's pitching staff has allowed just two home runs in the season's first 14 games --- both by Freed.)
Hillsboro inched closer in the sixth when David Garza Jr. doubled, advanced to third on a fly out and scored on Steven Leyton's tap single. Leyton went to second on Eddie Hernandez's base hit to center, then scored on Tristin English's single to make it 4-2. (English, the Diamondbacks' third-round draft choice out of Georgia Tech, was making his professional debut; it was the first hit and first RBI of his career.) On the play, Volcanoes center fielder Kwanston Adkins threw Hernandez out at third base, a crucial second out. The Hops would not score again, as Clay Helvey and Bryce Tucker combined to work the final three frames.
Hops starter Adrian Del Moral (1-1) took the loss; the win went to the Volcanoes' Jesus Ozoria (2-0). Tucker earned his first save.
Hillsboro comes home on Friday to face Eugene in the opener of a three-game series. Friday's radio broadcast begins at 7:00 PM, with first pitch at 7:05 on Rip City Radio 620 AM.