Hops stopped in series finale
Hillsboro shut out as home as Emeralds staff dazzles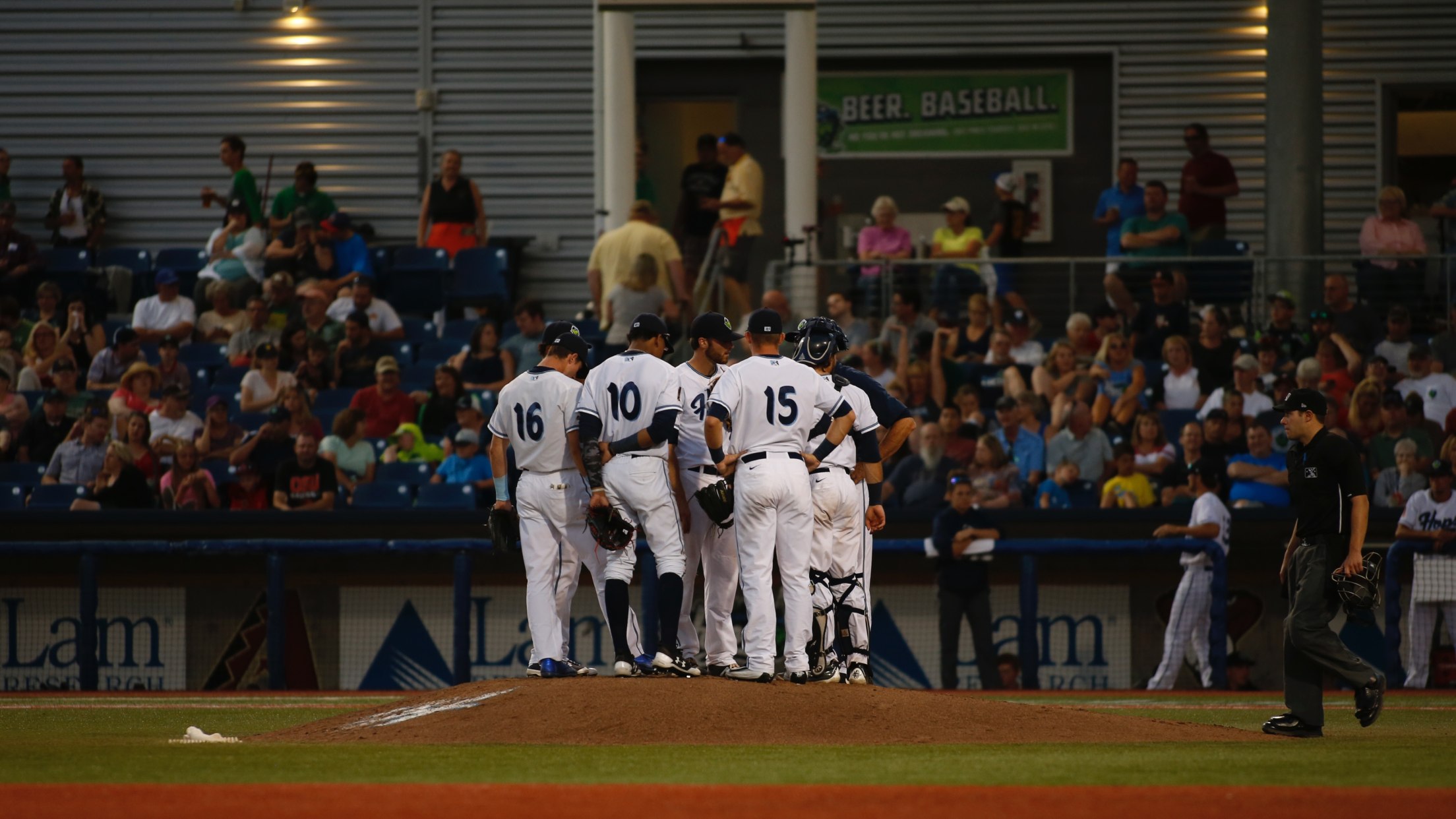 (allstar.photos)
It was a pitcher's duel from the get-go on Friday night, but unfortunately only the bats of the opposition got it going late. Hillsboro and Eugene engaged in a fun pitching match-up, but it was the Emeralds' bats that got in gear late in a 2-0 win for the visitors.More
It was a pitcher's duel from the get-go on Friday night, but unfortunately only the bats of the opposition got it going late. Hillsboro and Eugene engaged in a fun pitching match-up, but it was the Emeralds' bats that got in gear late in a 2-0 win for the visitors.
More than just the series was at stake when the first pitch was tossed. The teams entered play with matching records of 15-13 and the winner of the ballgame would pull a crucial game ahead of the other while also jockeying for position with the Boise Hawks for South Division first-half supremacy.
Tyler Keele got the start for Hillsboro and he dazzled. He worked his way through six scoreless frames before he ran into trouble in the seventh. Eugene's Austin Filiere led off with a double to center and then moved to third on a bunt single by Michael Cruz that just wouldn't go foul. With no outs and runners on the corners, Keele uncorked a wild pitch and Filiere scampered home.
Kevin Ginkel replaced Keele and gave up a double to Jhonny Bethencourt to plate the second Emeralds run.
Eugene starter Matt Swarmer was excellent all night. He moved his pitches in and out of the zone and kept Hillsboro hitters off balance. He threw five shutout innings then ceded the mound to Ricky Tyler Thomas who was making his professional debut. Thomas worked around a few baserunners to record two scoreless frames and was the winning pitcher in his first ever pro game.
Matt Brill and Cal Becker combined to throw the last two innings for Hillsboro and managed to keep the team within striking distance, but the offense couldn't get in gear.
With the loss, the Hops fell a game back of Eugene in the standings. Eugene also holds the head-to-head tiebreaker between the teams, making the path to the first half South Division title a little steeper.
The Hops open up a five-game set tomorrow against the Vancouver Canadians across the border in British Columbia. All games will be broadcast on Rip City Radio 620 AM.